Suitable for large to extra large dogs
White or Black external frame and clear flap

Brush-lined flap to minimise noise and keep out weather
Designed for installation into fixed and sliding glass panels and security screens

12 month warranty
Flap opening dimensions: 425mm (H) x 295mm (W)
Suitable for large to extra large dogs
White or Black external frame and clear flap

Brush-lined flap to minimise noise and keep out weather
Designed for installation into fixed and sliding glass panels and security screens

12 month warranty
Flap opening dimensions: 425mm (H) x 295mm (W)
Suitable for large to extra large dogs
White or Black external frame and clear flap

Brush-lined flap to minimise noise and keep out weather
Designed for installation into fixed and sliding glass panels and security screens

12 month warranty
Flap opening dimensions:
425mm (H) x 295mm (W)
Glass100 supplies and installs dog doors into custom cut replacement panels of toughened safety glass. Once a job is confirmed a Glass100 Accredited Tradesperson attends site to conduct an exact measurement of the glass to be replaced as well as to confirm the required dog door model and location of the dog door in the glass. Back in the factory a replacement panel of glass is cut along with the hole for the dog door. This glass is then sent for toughening. Once the glass has returned from toughening an installation date is confirmed for the replacement glass and dog door.

Our dog doors are specifically designed for installation into glass panels and are made from durable, high performance, plastics such as polycarbonate and makrolon. In addition to our standard range of dog doors, Glass 100 stocks a range of doors suitable for large dog breeds as well as an electronic, microchip activated, selective entry pet door suitable for small and miniature dogs.

The price of a pet door differs depending on a range of factors, including the size of the pet and the size of the door in which it is being installed. As an indicative guide, the following prices are regularly applied in the Perth Metropolitan Area:

 

Lowlite Window




(Up to 0.5m²)

$503

 

Laundry Door




(Up to 1.5m²)

$623

Back Door




(Up to 1.75m²)

$653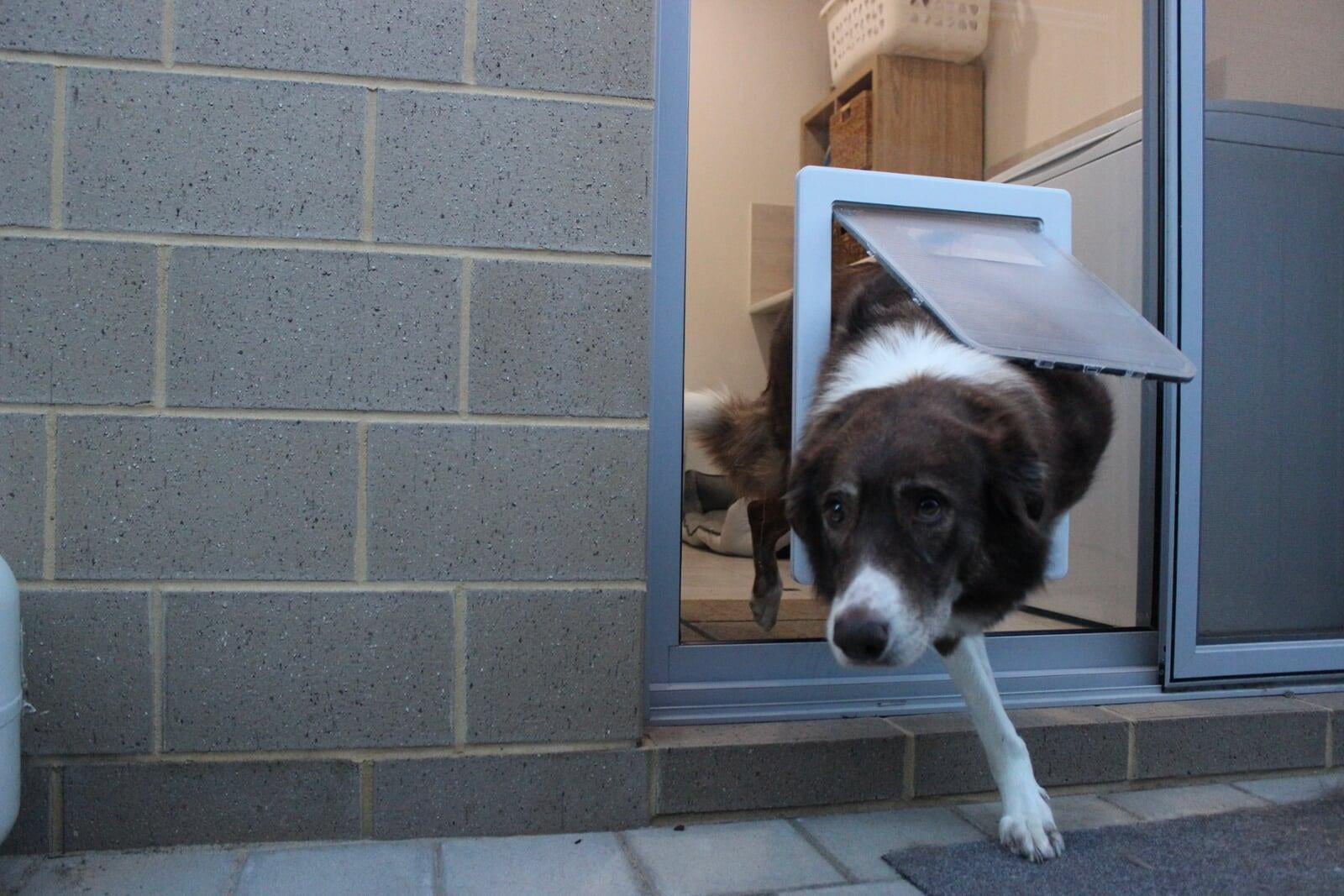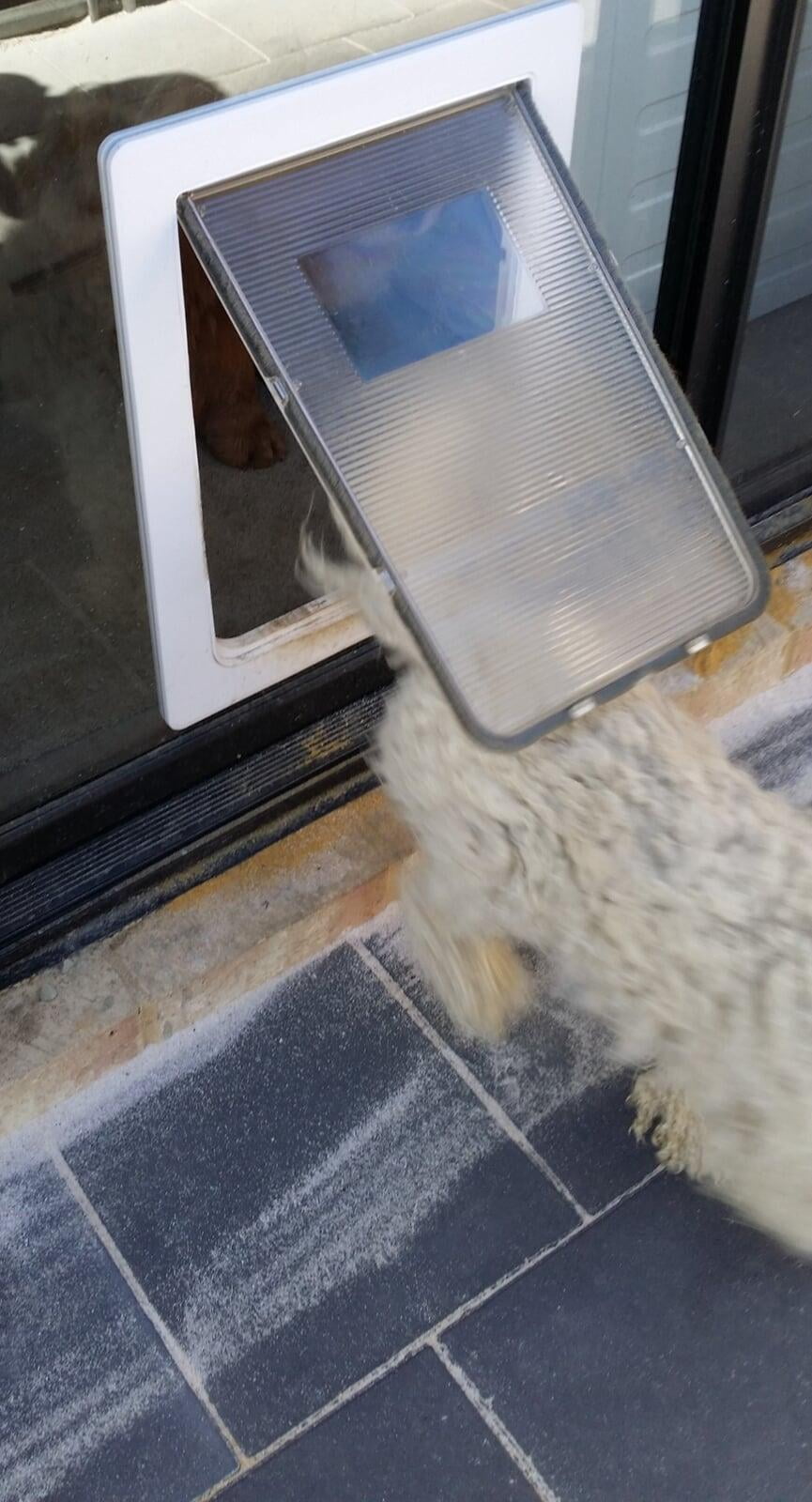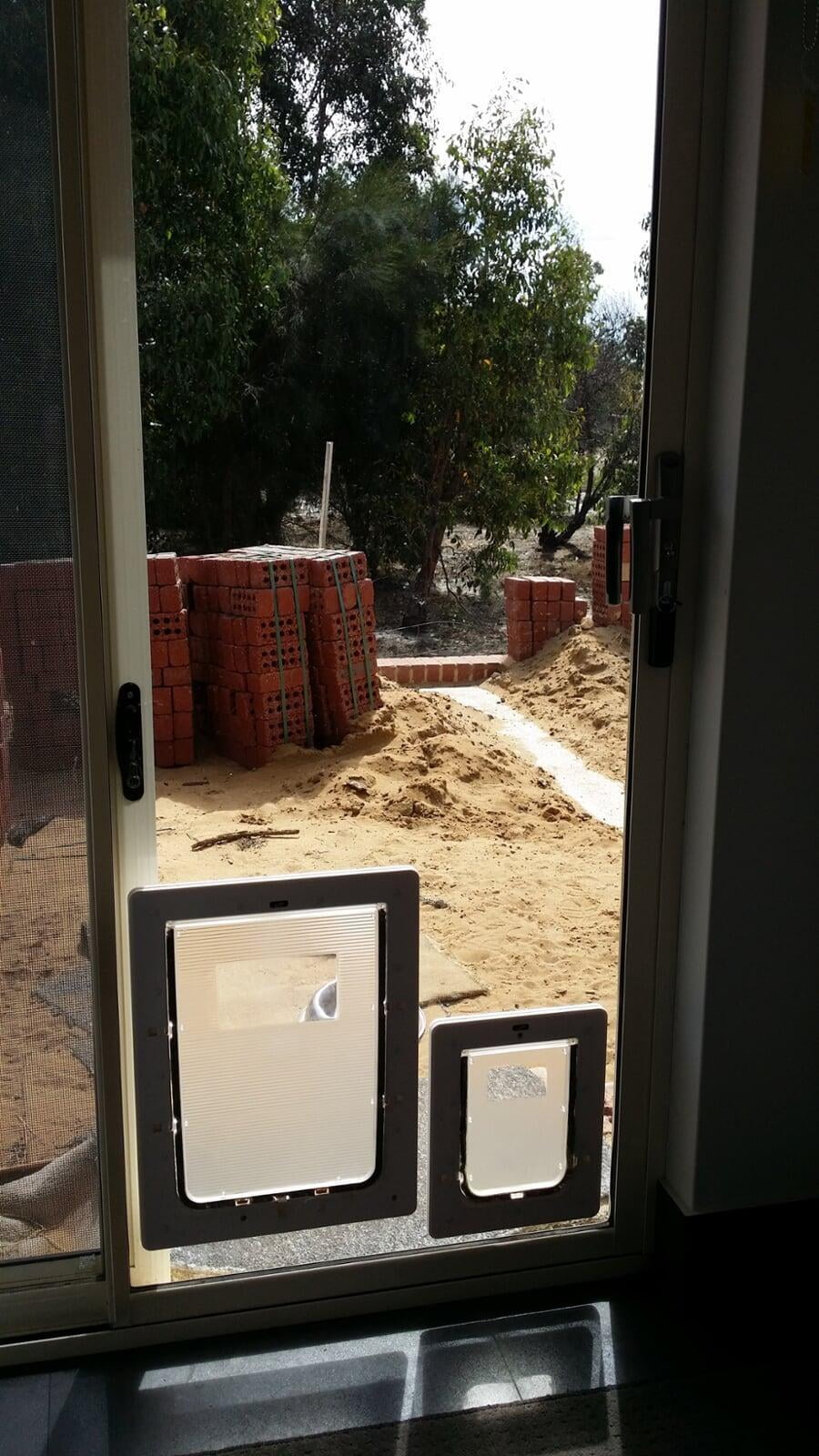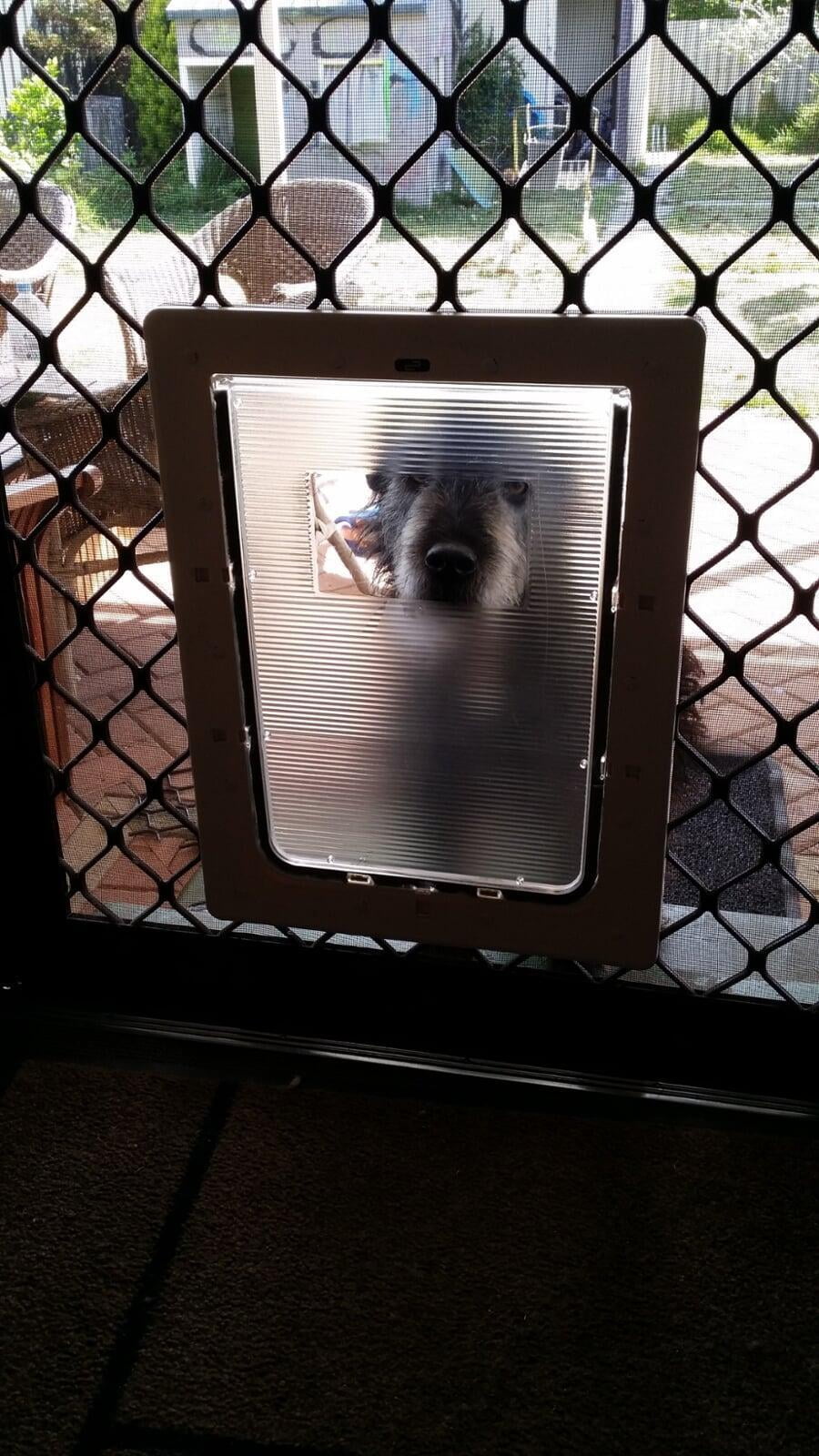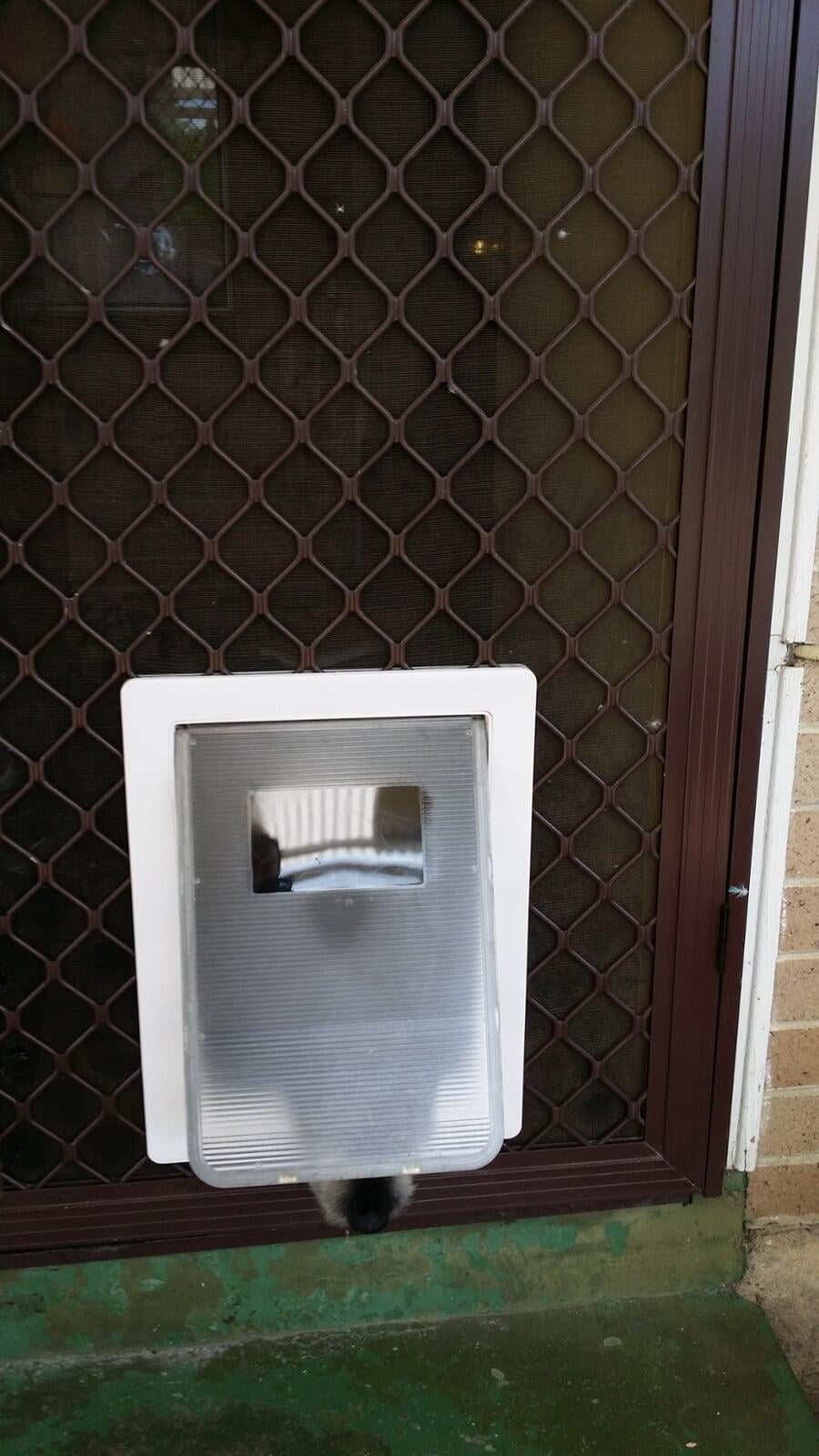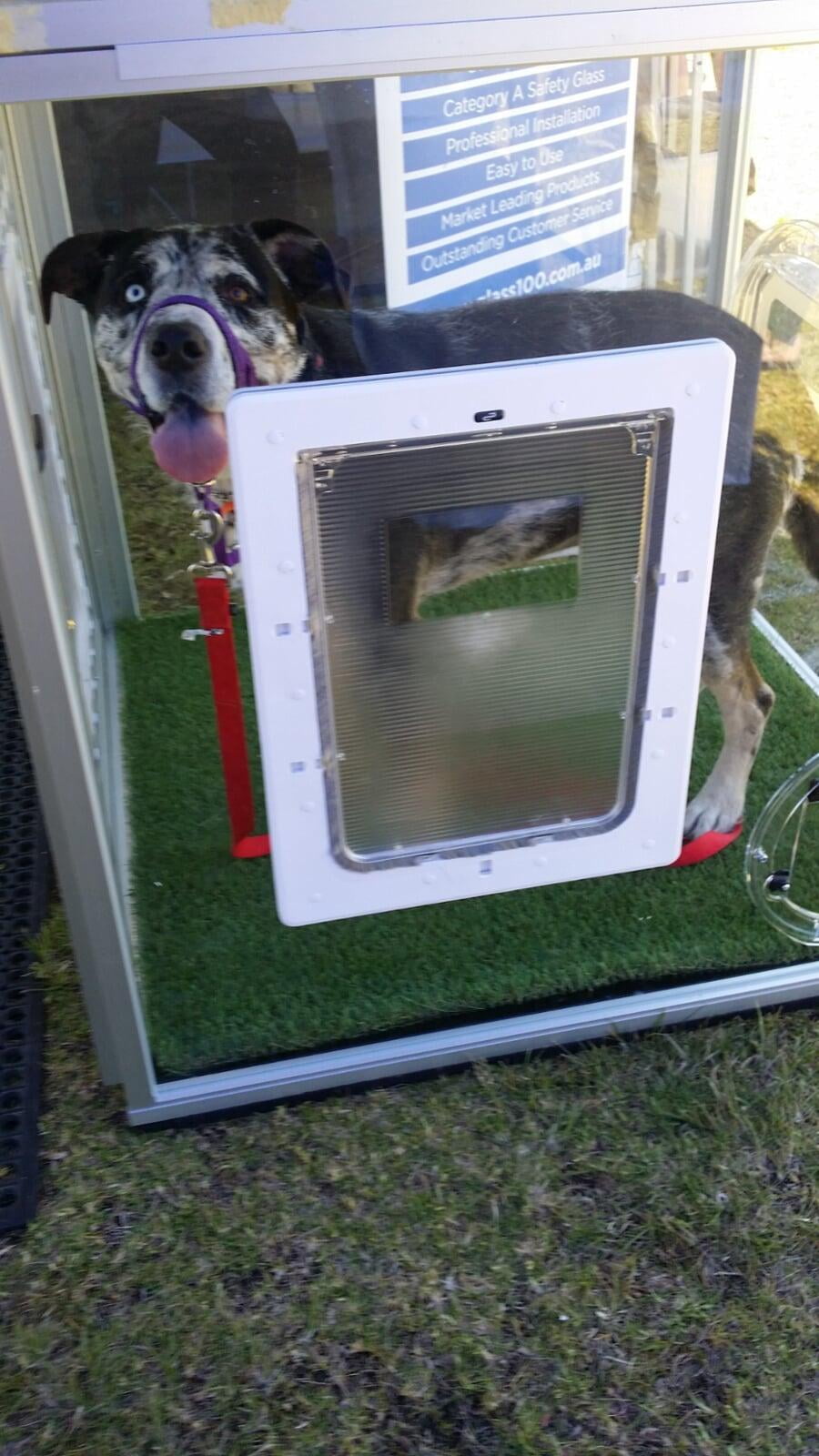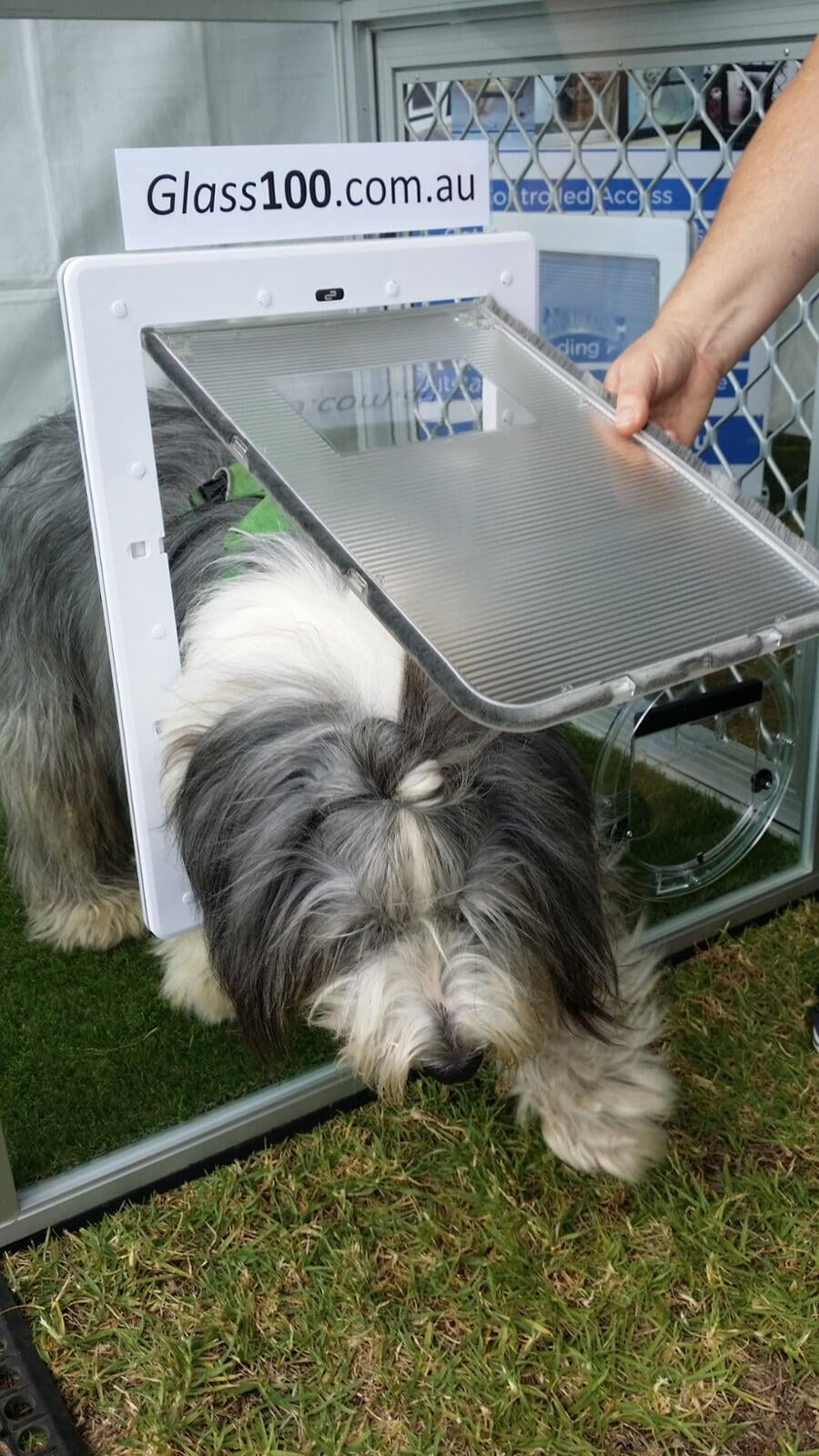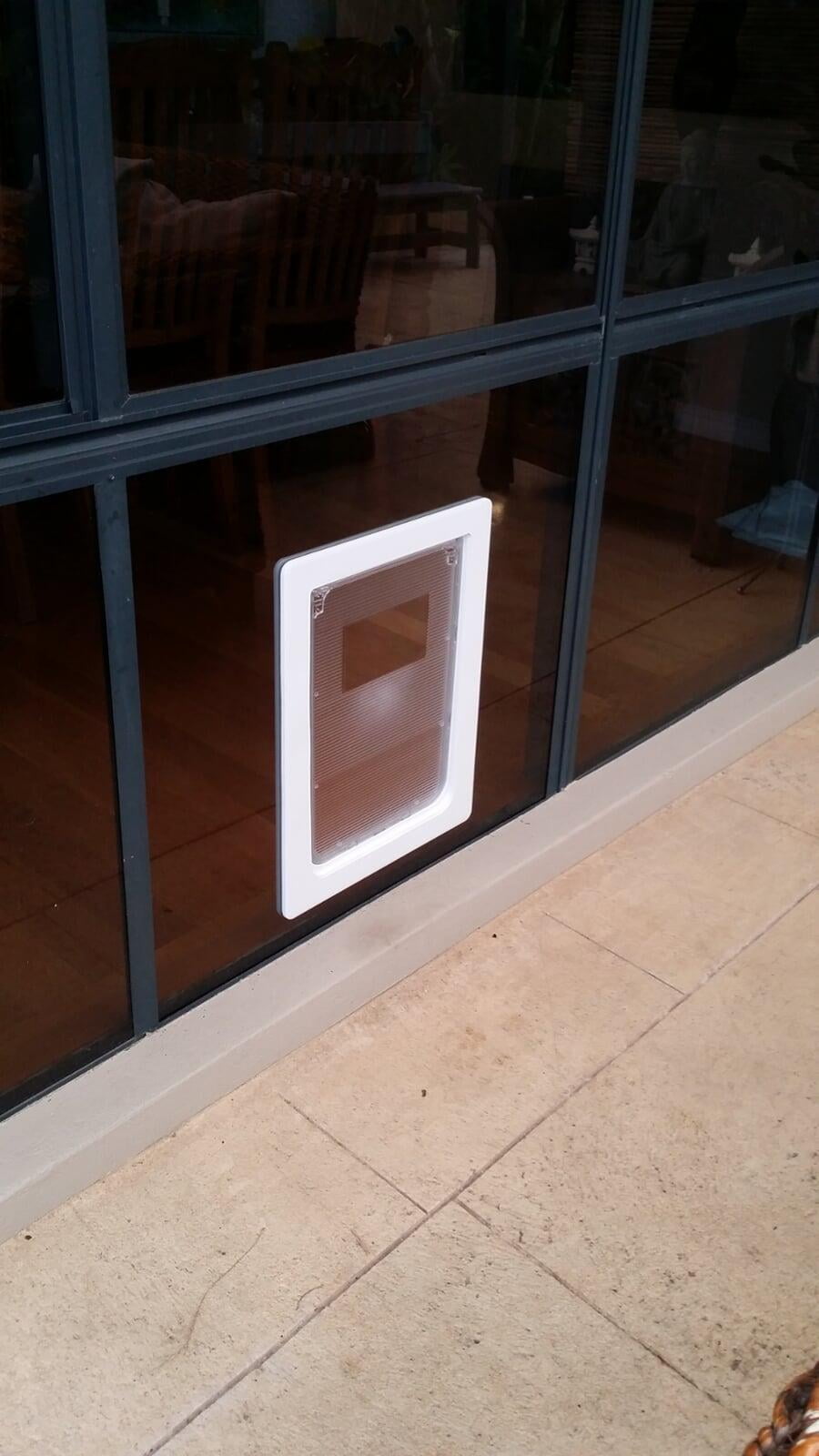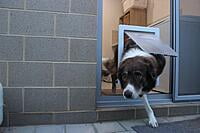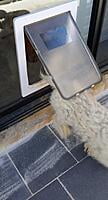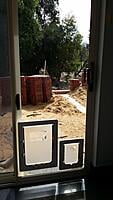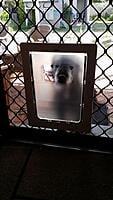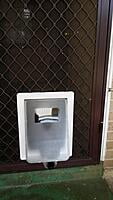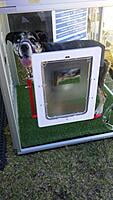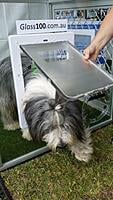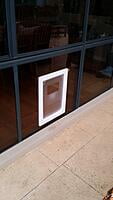 Let Glass100 Provide Your Large Dog Door Solution
The Glass100 team has experience in hundreds of large dog door installations. This experience has made Glass100 efficient in delivering timely big dog door solutions for our great customers and their huge dogs. Combine this efficiency with our substantial buying power and it is easy to see why Glass100 offers our clients such great value for money.

​​Frequently Asked Questions
Glass100 is a family business, owned and operated right here in WA. We supply and install professionally manufactured glass products for domestic and commercial requirements. With a commitment to market leading products, we can provide innovative solutions to your glass needs, all with a cost effective focus.

We pride ourselves on supplying and installing the best glass products across Perth
Our commitment to quality helps you know that a Glass100 product is designed to be fit for purpose, delivering maximum lifetime value.
Our specialty products include Glass Splashbacks, Shower Screens, Pet Doors, Mirrors, Windows & Doors, with our total product range extending to numerous other glass and aluminium related goods.
All of our installers are Glass100 Accredited Installers, a status reflecting the required level of professionalism that we expect. And here at Glass100, we genuinely welcome feedback.