Glass100 are the professional choice for your glass splashback requirements in Perth. Our splashbacks are heat and scratch resistant and are used as a durable wall covering in kitchens, canteens, sculleries, galleries, bathrooms, laundries and alfresco areas for both residential and commercial installations.
All Glass100 kitchen splashback installations feature individually cut pieces to eliminate the necessity for grout and the associated grout cleaning headaches. All expansion seals use industrial grade, mould resistant, flexible silicone.
Machine Processing
Our Splashbacks are manufactured utilising machine processing to eliminate the potential for distortion of glass associated with the internal stresses created by hand cutting and manual processing. All edges, holes, notches or cut-outs required are machine processed, cut or drilled.
Toughened Safety Glass
After custom cutting and machine processing the float glass for a coloured glass splashback, Glass100 transforms the float glass into Category A, Toughened Safety Glass for all glass pieces larger than 0.05 sqm. This Quality Assured process maximises the heat, chip and scratch resistance of the glass, as well as meeting the stringent requirements of Australian Standard AS2208.
Stylish
Aesthetically Glass100 splashbacks are described as having "Clean Lines" within a "Contemporary Style" with an extensive colour range to achieve tonal balance for projects large or small.
Seamless
Glass100 splashbacks are popular because they are generally seamless and grout free. Glass100 specialises in fitting Perth's largest single piece splashbacks, further reducing the need for joins.
Easy to Keep Clean
Glass100 splashbacks are non-absorbent and non-porous, providing a readily cleanable surface to guard against grime accumulation whilst maintaining kitchen hygiene. Splashbacks are designed to take spills, splashes of food, water, oil and grease, protecting your walls without the need for difficult to clean grout lines.
Light-Reflective Ability
The smooth surface on Glass Splashbacks can boost the reflection of light in a kitchen, helping to brighten cooking areas and increase the perception of space.
Clear Toughened Safety Glass
Clear to look through when used as a door or a window, Clear Toughened Safety Glass provides little or no colour interference when used with coloured glass splashback paint that has a medium to dark colour density. However, when used with light coloured paint, such as whites and creams, a noticeable green tinge becomes evident, which may or may not be desired.
Low Iron or "Bleached" Toughened Safety Glass
For true colour representation with light colour paint choices it is necessary to utilise a low iron or "bleached" glass. Low Iron glass has virtually no green tinge that is associated with Clear Glass and provides a crisp colour representation. There are a number of brands and names that refer to Low Iron Glass, including Bleached, Starphire, Diamante, Extra Clear, Ultra Clear and Super Clear.
Glass100 is the home of Perth's best Splashback sample service. Our range features over 80 colours on large A5 samples that are three times the size of the standard industry sample.
The large Splashback samples provide a substantial representation of the colour effect of potential colour choices and are an ideal medium to assess related colour schemes.
 

 Painted Splashback Pricing incl GST

 
 



 Clear Glass (Slight Green Tinge)

 Ultra Clear Low Iron Glass

 Solid Paint



 from $440 sqm
 from $495 sqm
 

Metallic Paint

 from $460 sqm
 from $515 sqm

 GPO Cutout / Side or Corner Notch

 from $55 each
 from $55 each
Mirrored and Printed

Splashback Pricing incl GST

 
 



Toughened Mirrored

PIX Printed Splashbacks

Min. Charge /

Setup Fee



 1.5sqm Minimum
$330 Setup Fee
 

Area Fee

 from $655 sqm
 from $655 sqm

 GPO Cutout / Side or Corner Notch

 from $55 each
 from $55 each
GEM Series Large Format Tile Splashback Pricing incl GST

 
 
 



1m x 3m Sheet, 6mm thick

 

1.5m x 3m Sheet,

6mm thick

 1.6m x 3.2m Sheet, 6mm thick

Setup Fee



$330 Setup Fee per Sheet

$385 Setup Fee per Sheet

 $425 Setup Fee per Sheet
 

Sheet Price - Superior Range

 from $1090
 from $1785
 from $2970

 Sheet Price - Premium Range

 from $1615
 from $3030
 N/A

 GPO Cutout / Side or Corner Notch

 from $55 each
 from $55 each
  from $55 each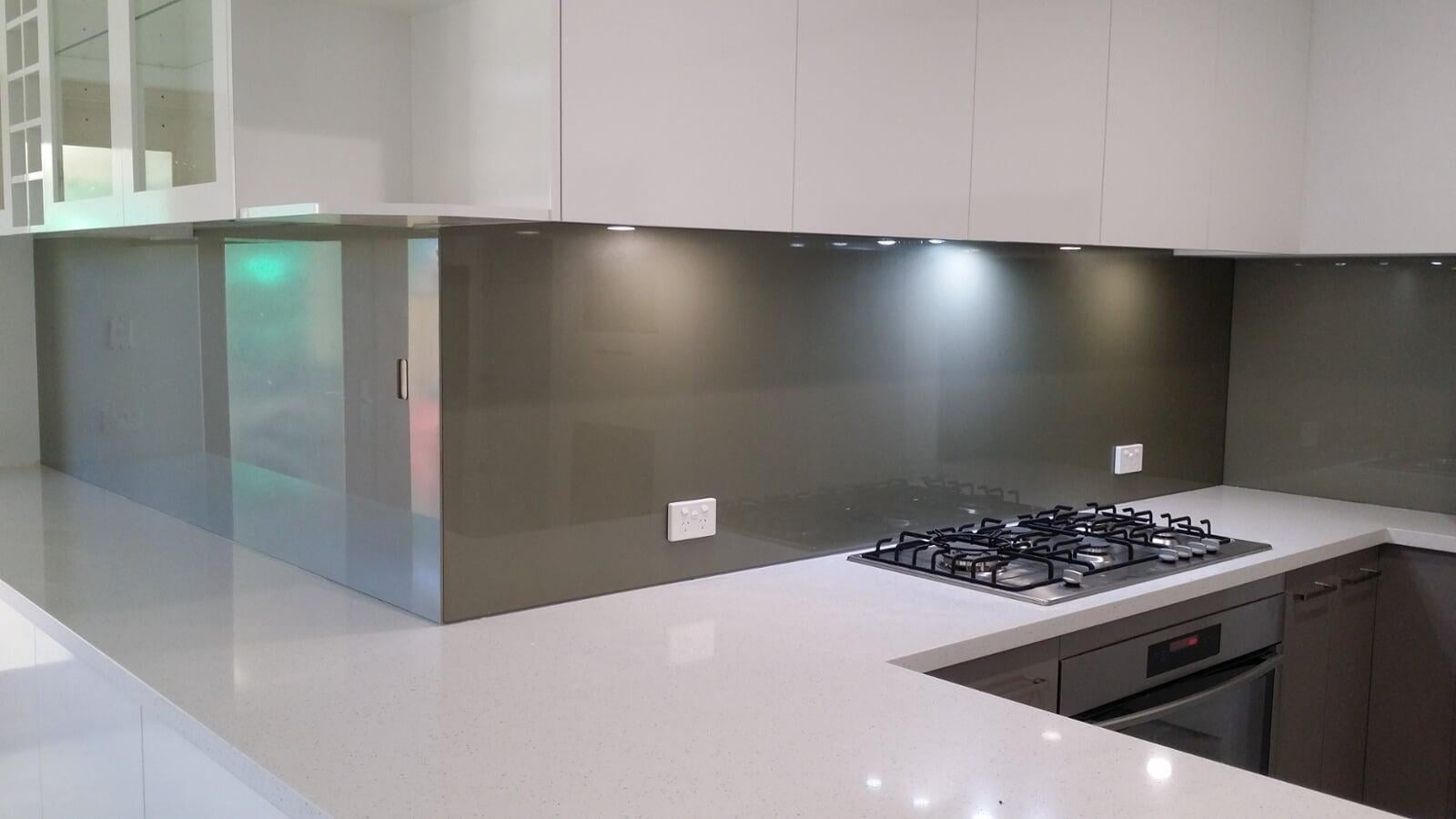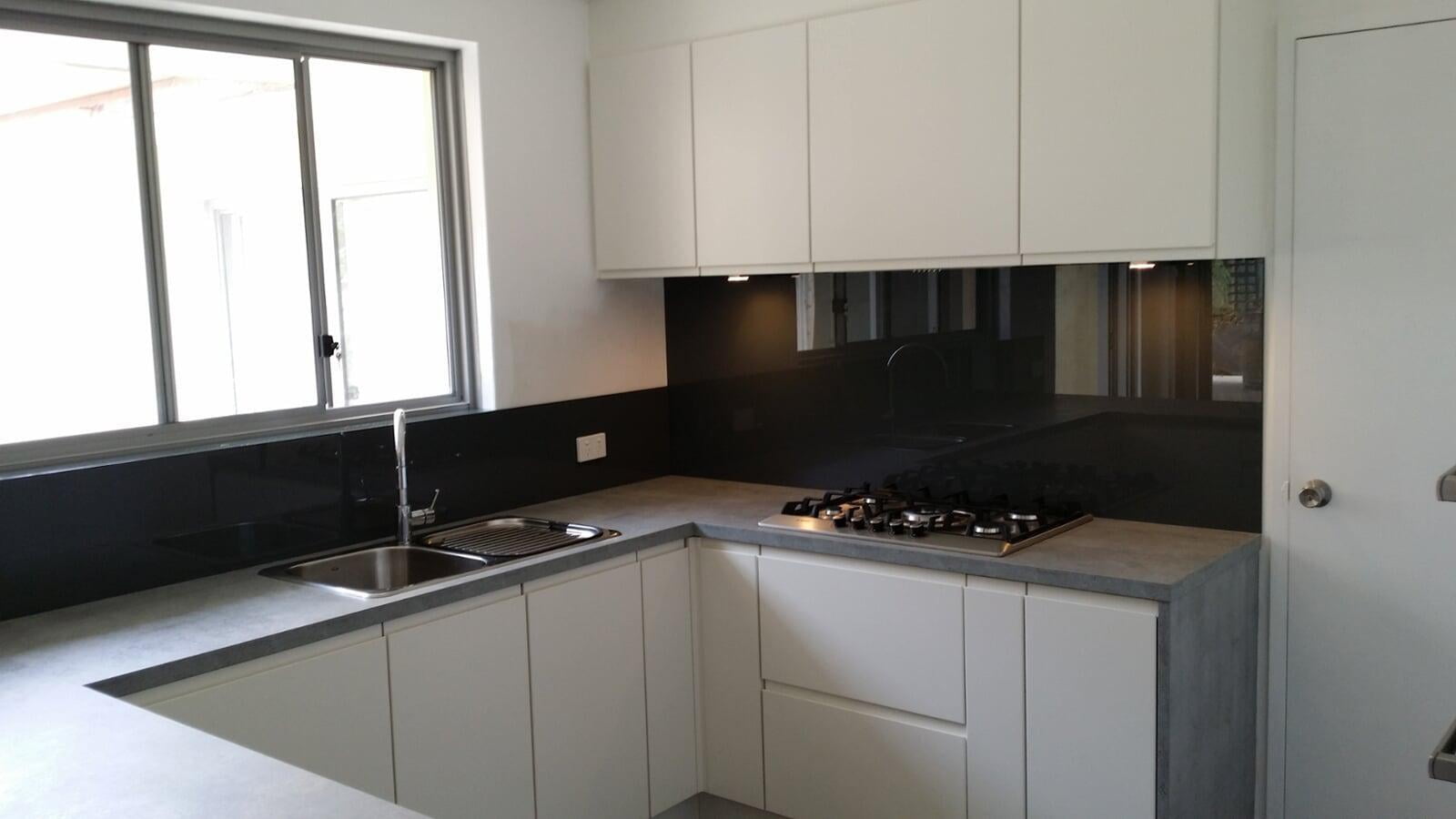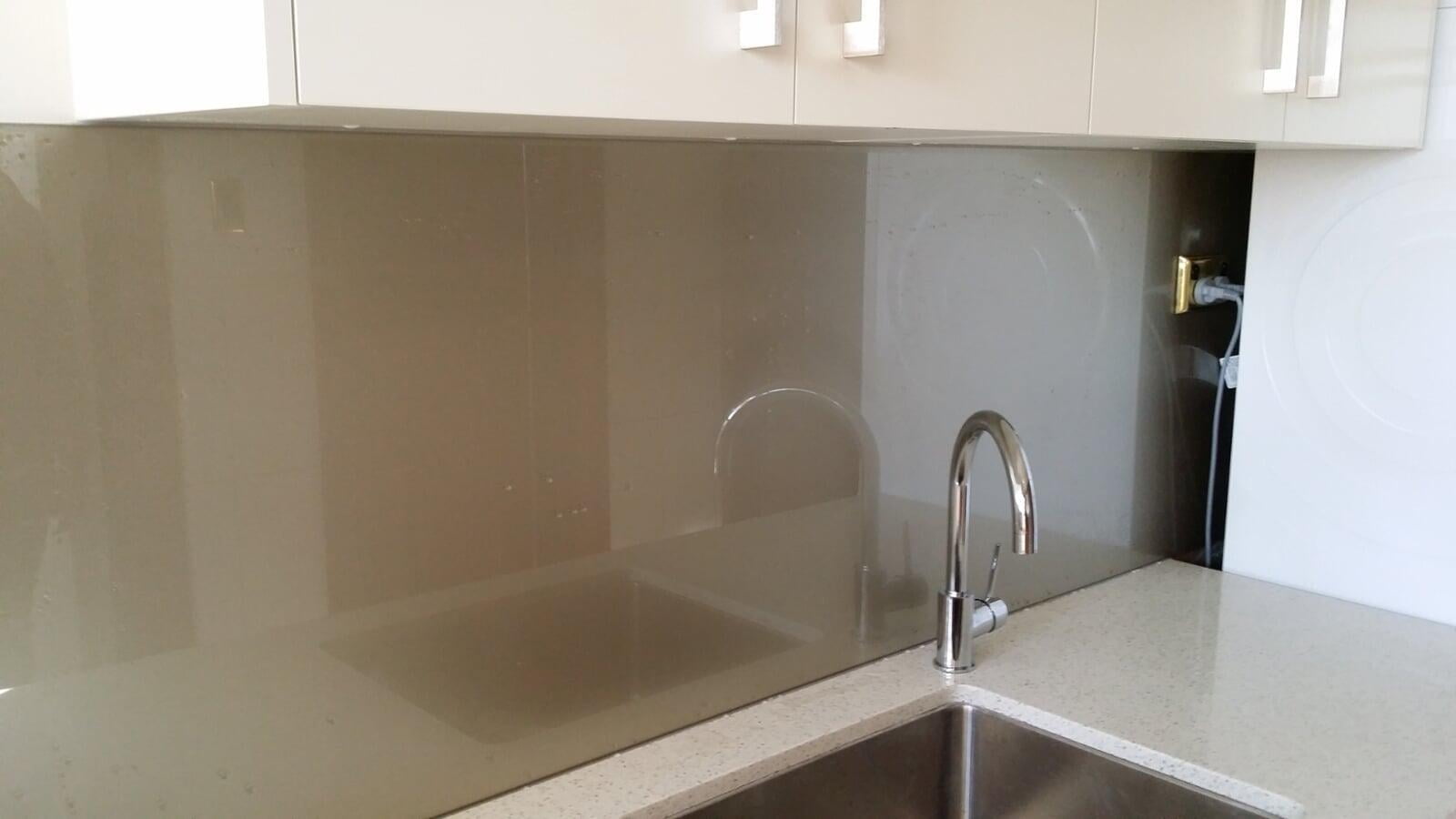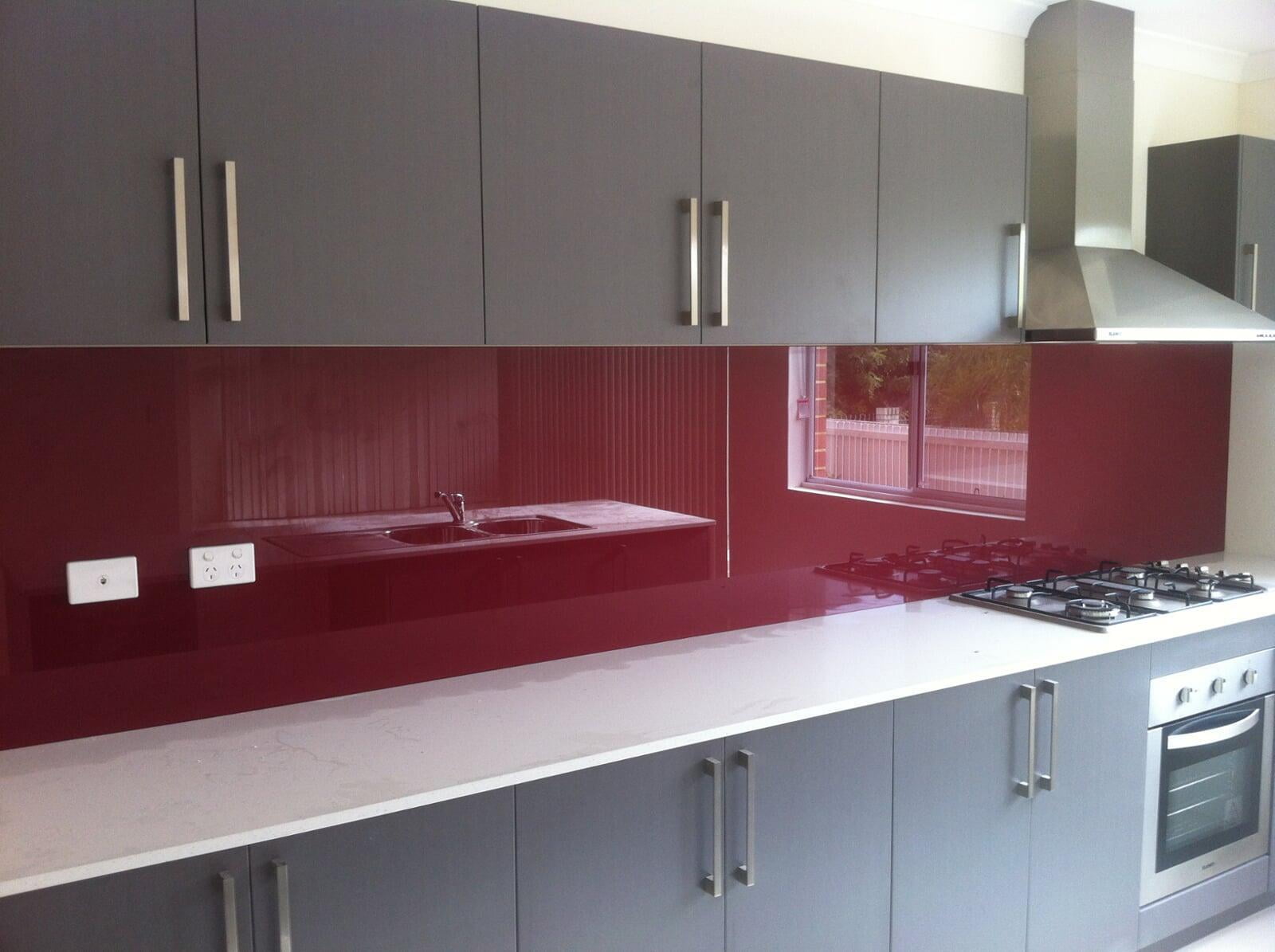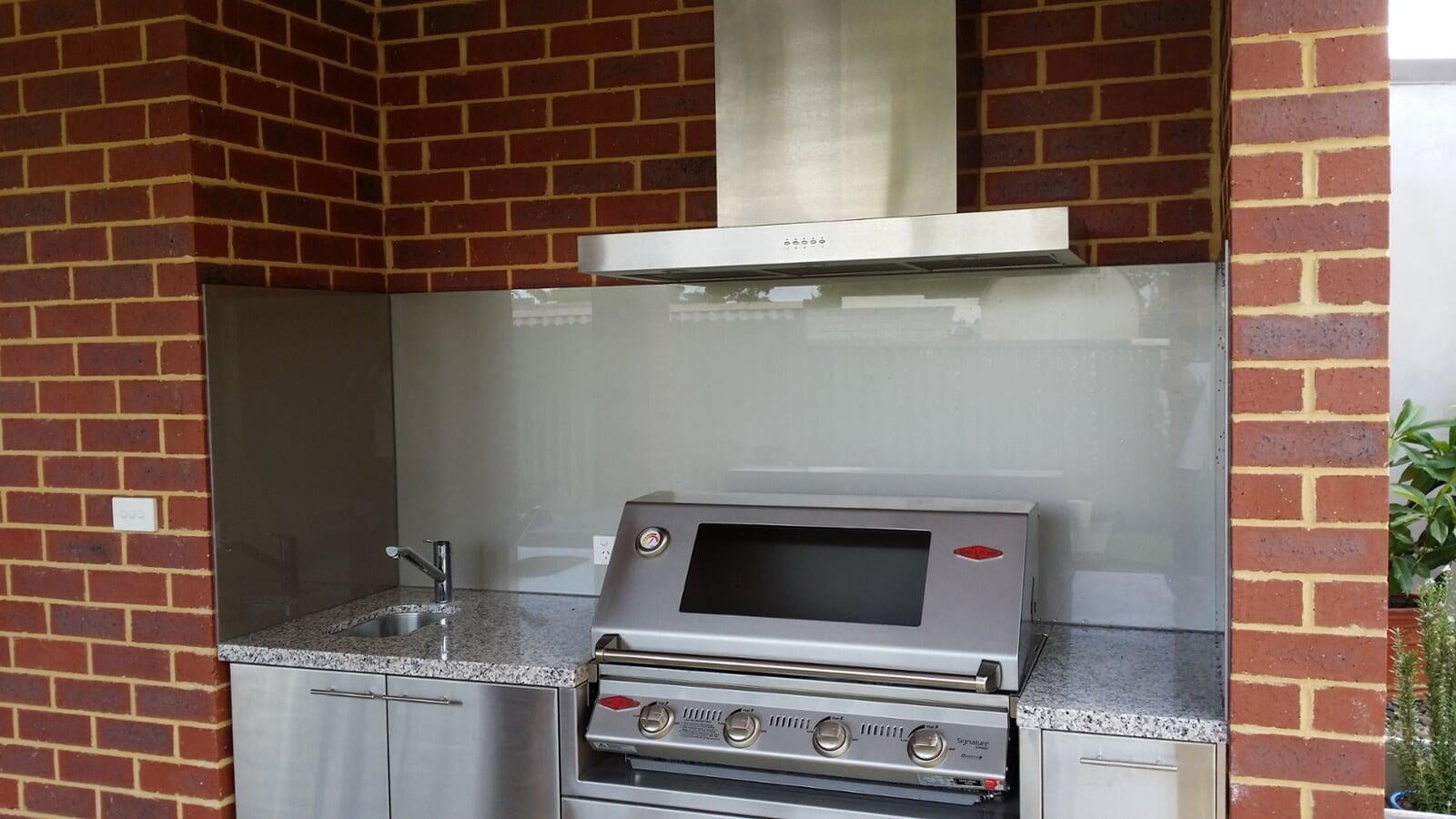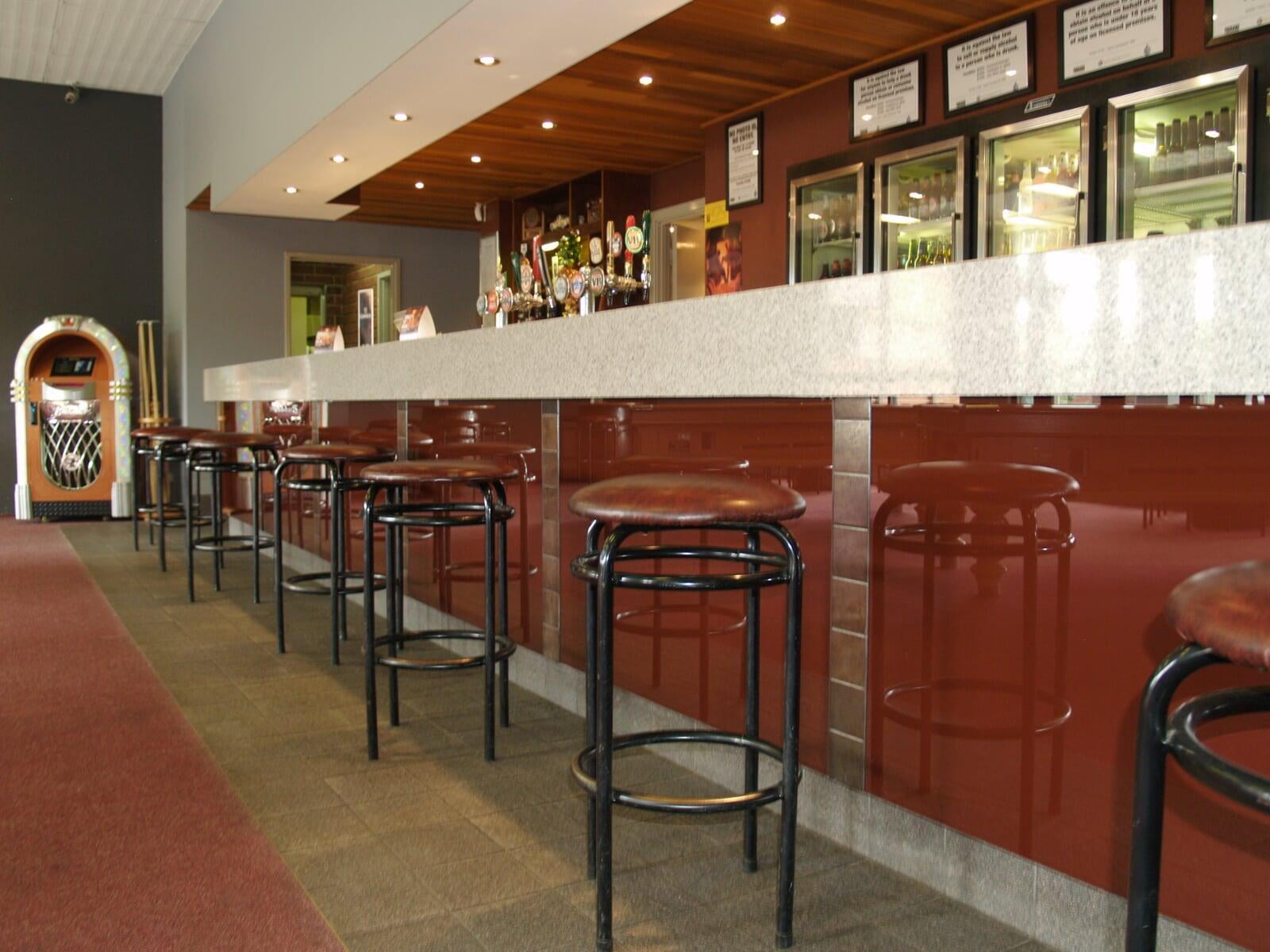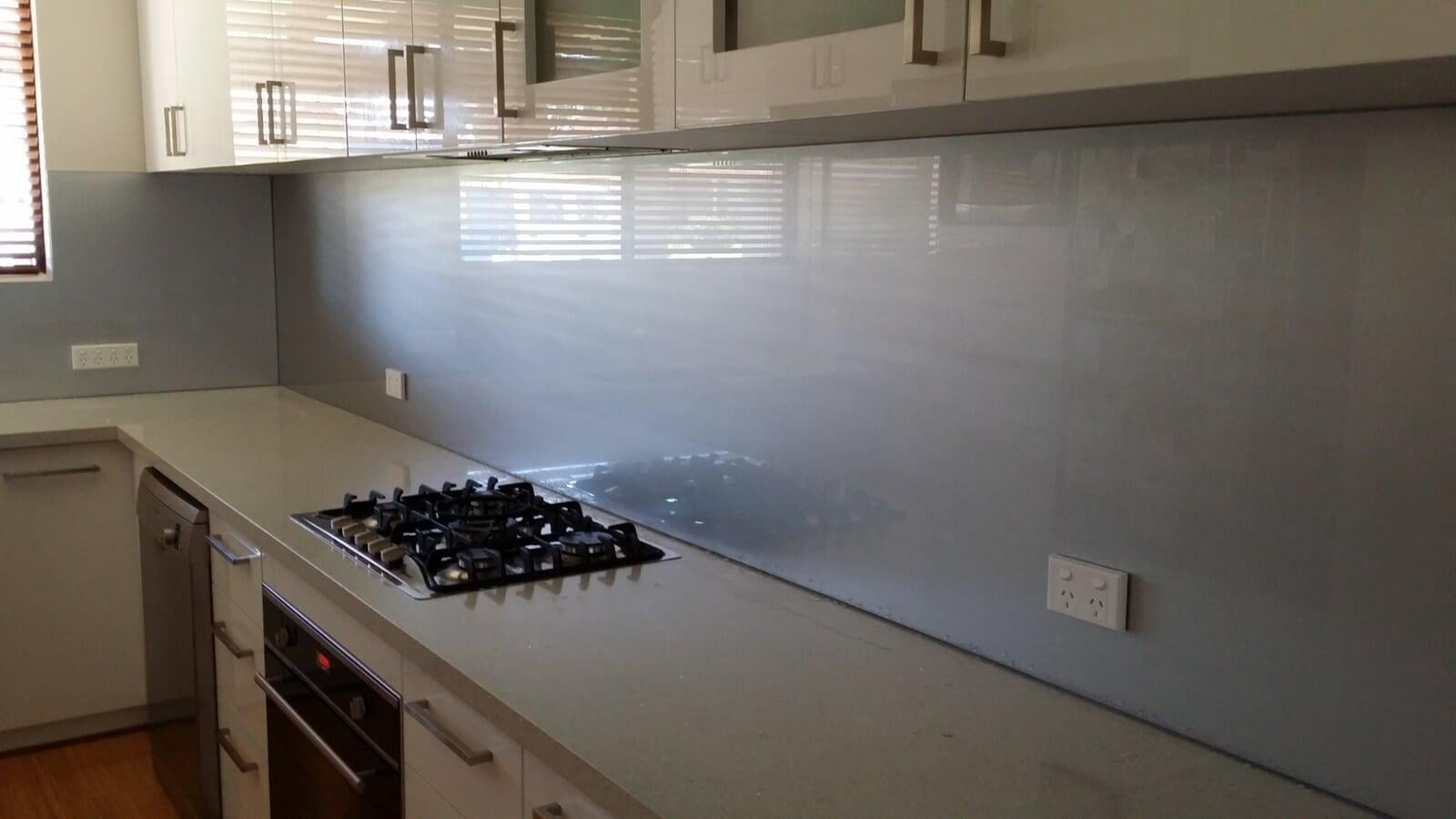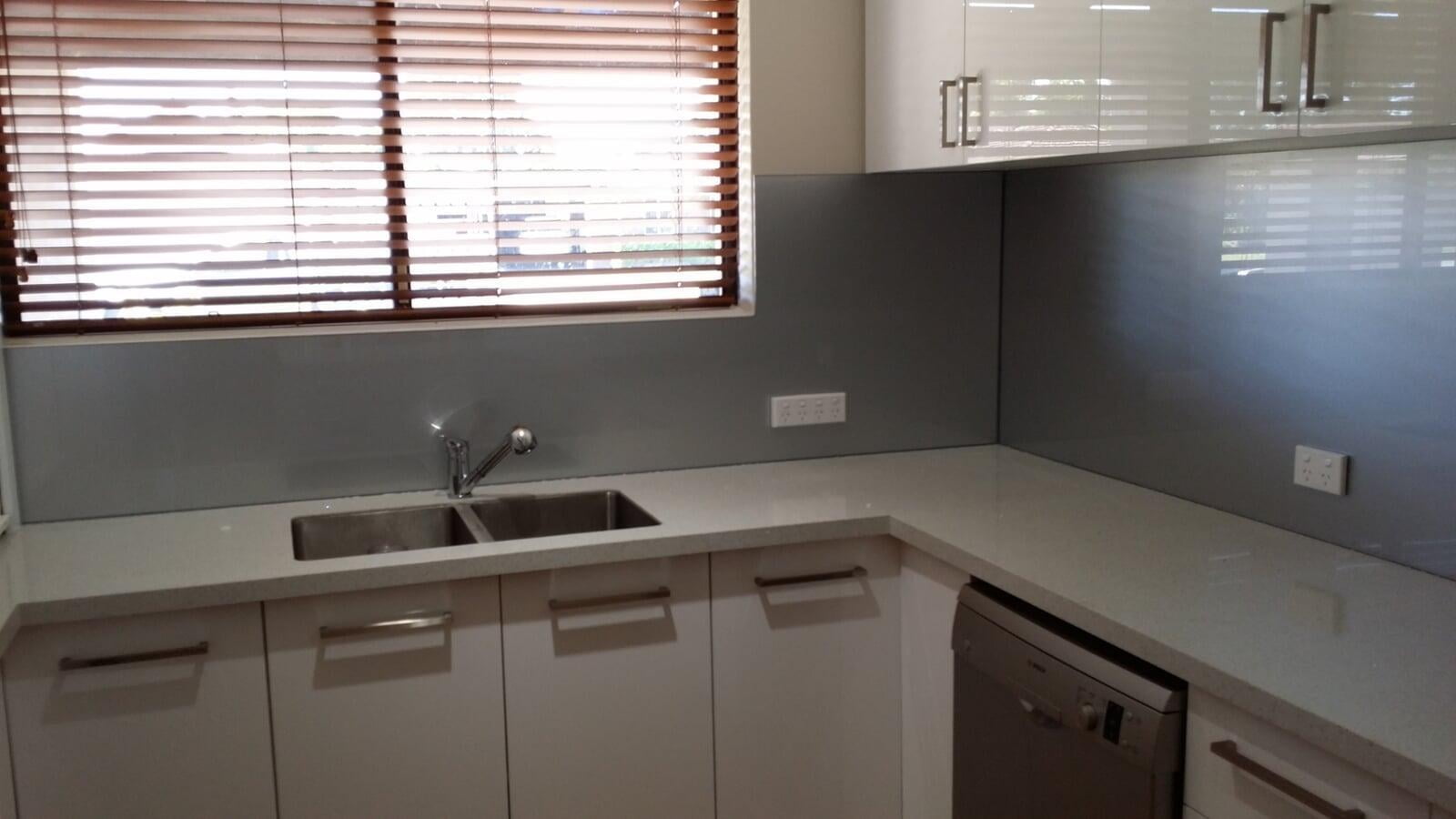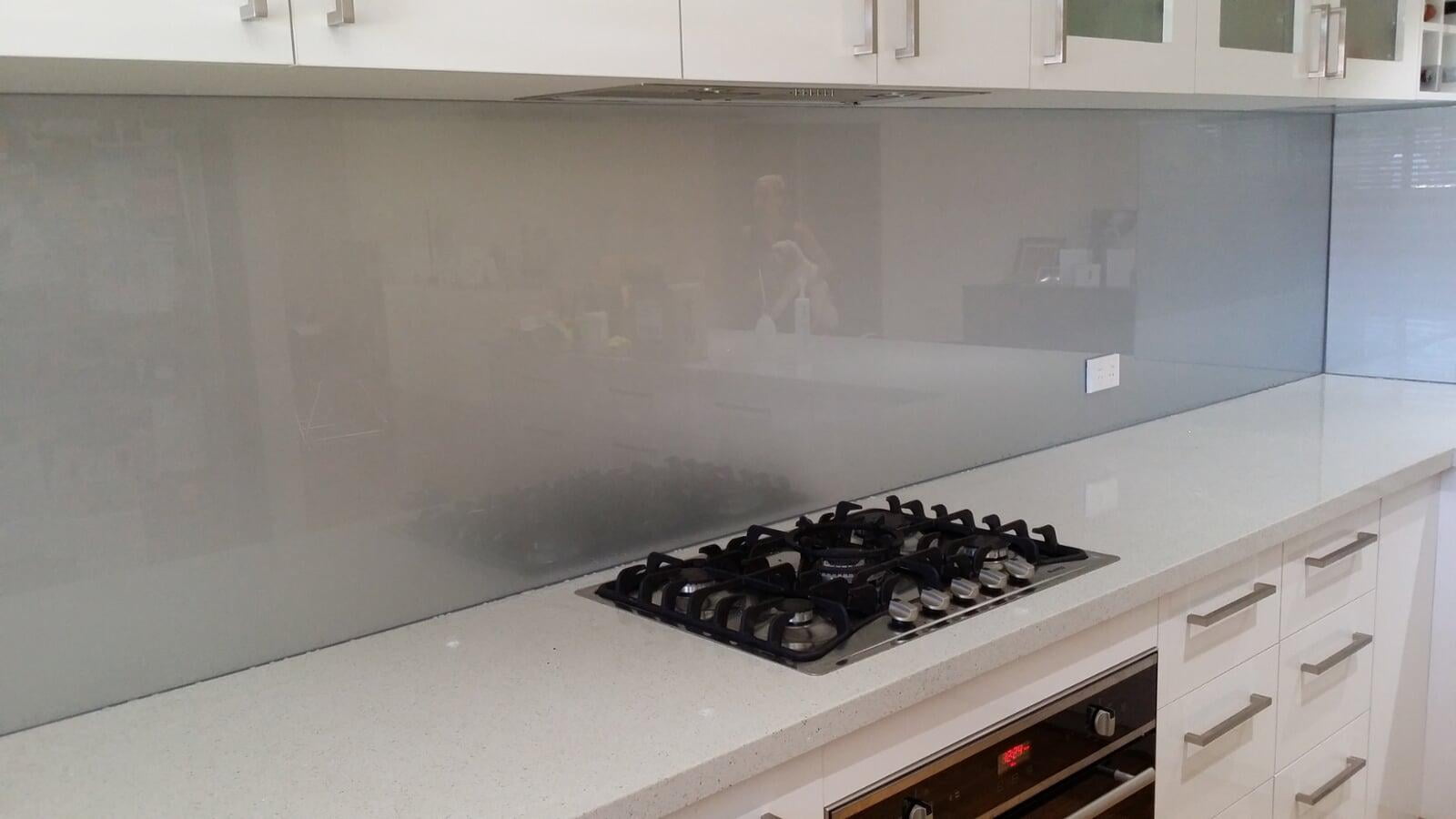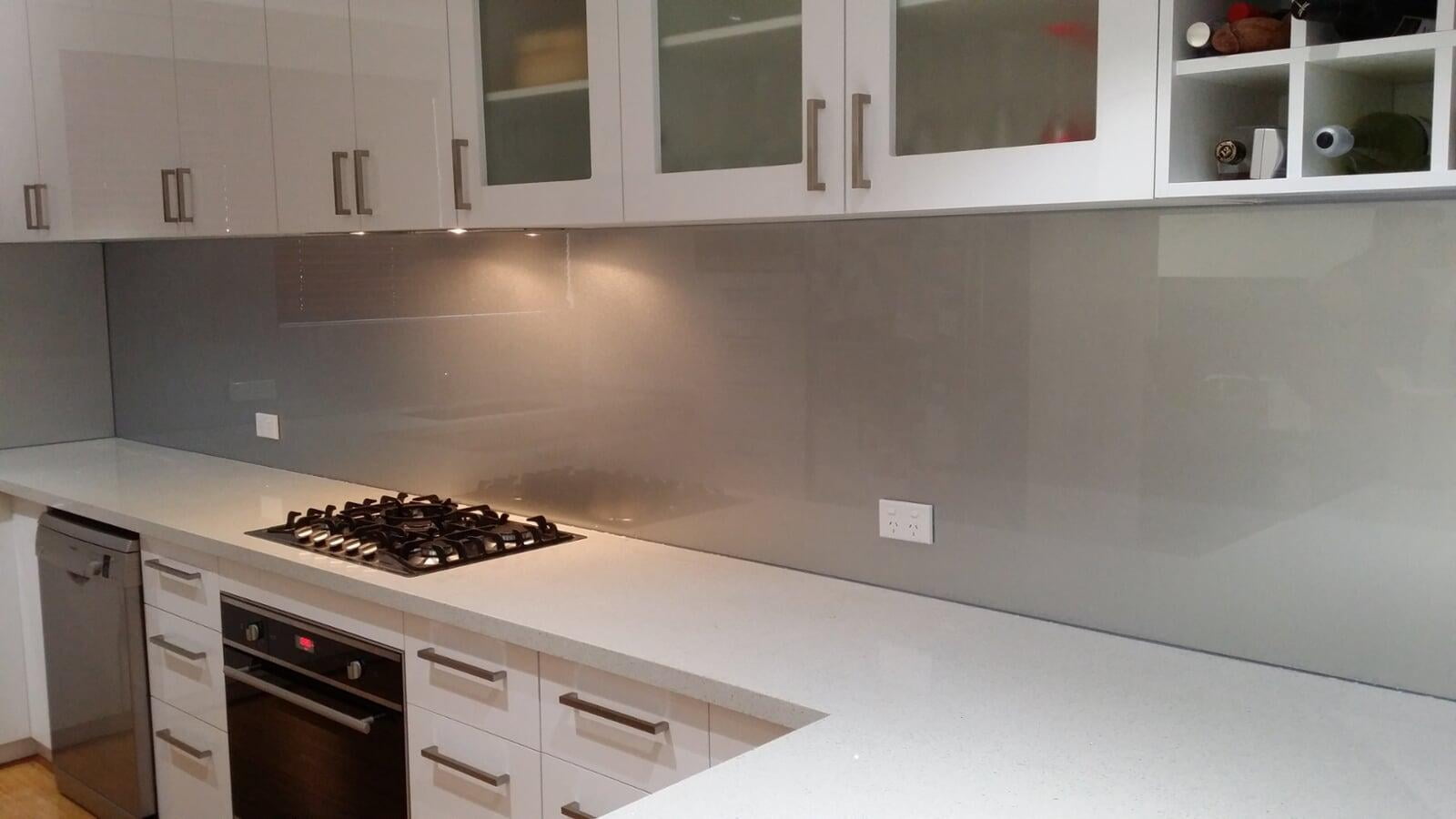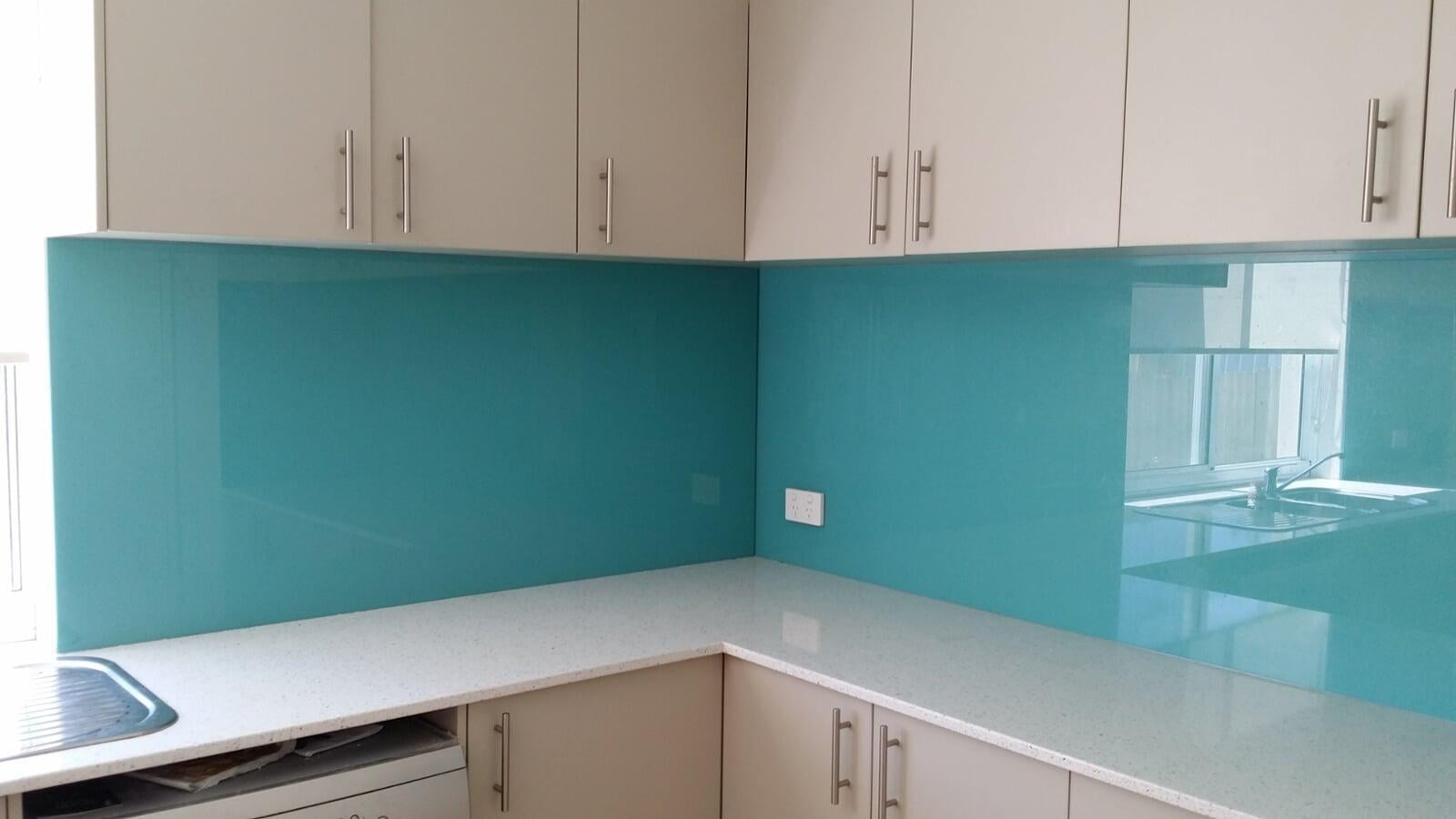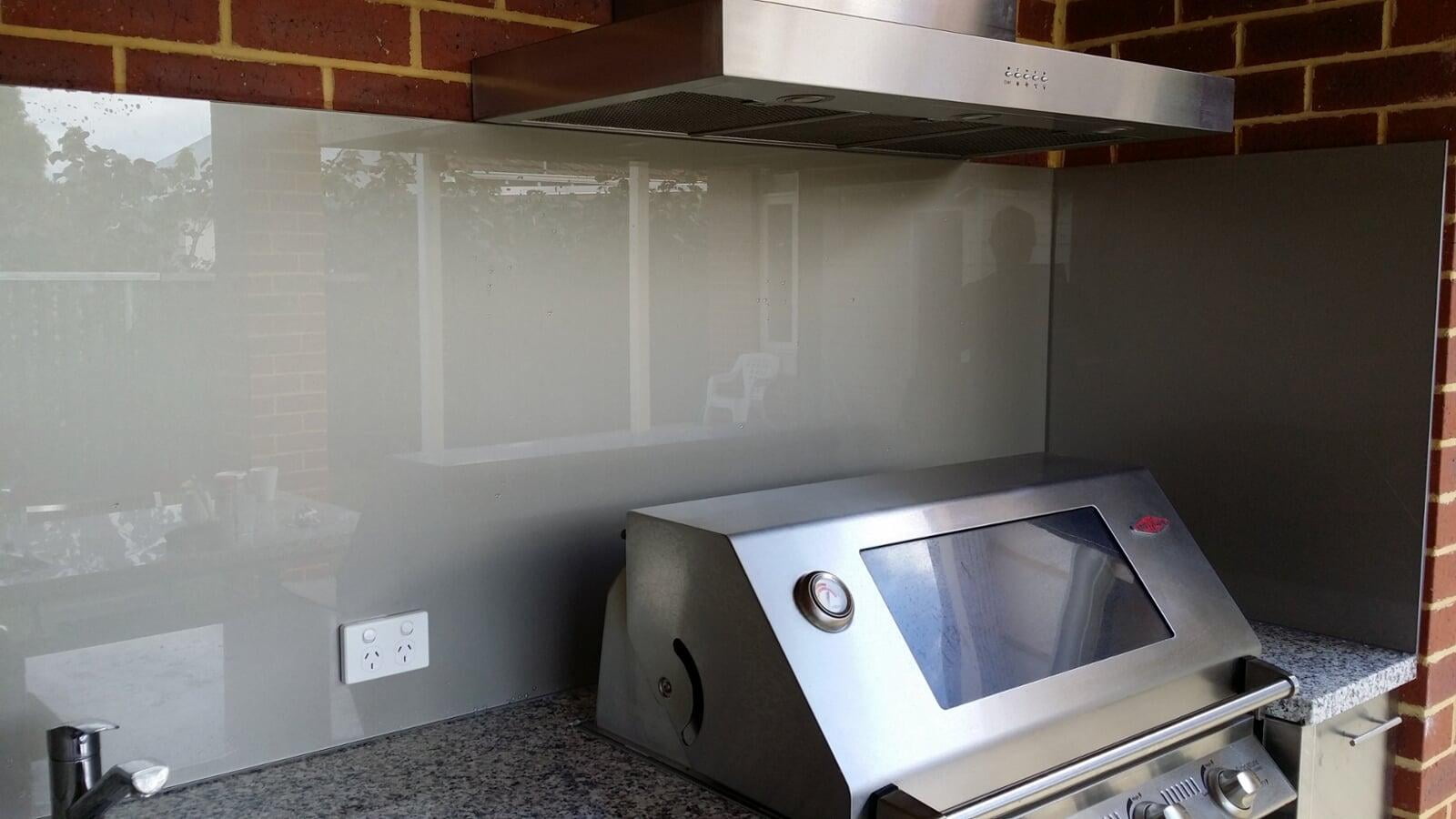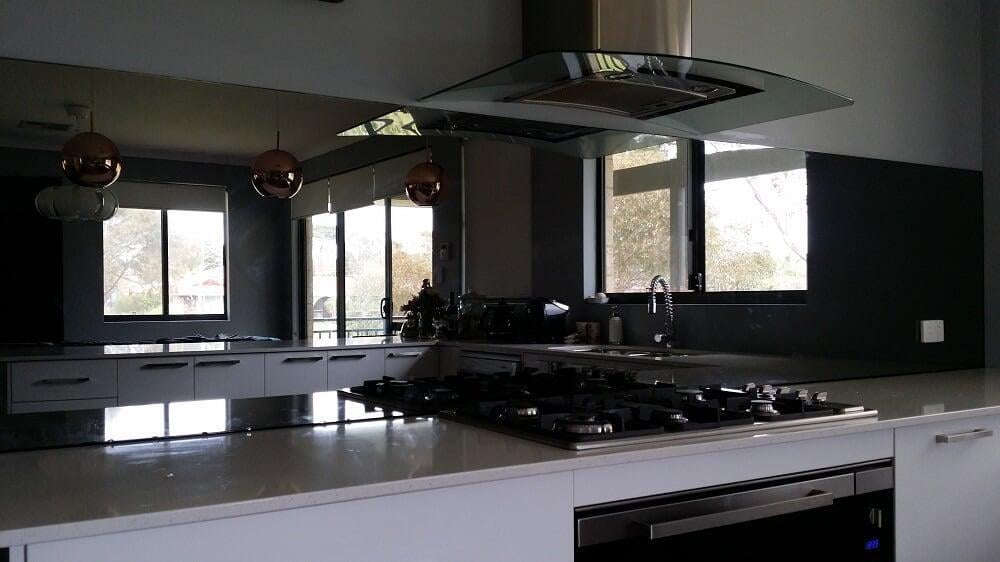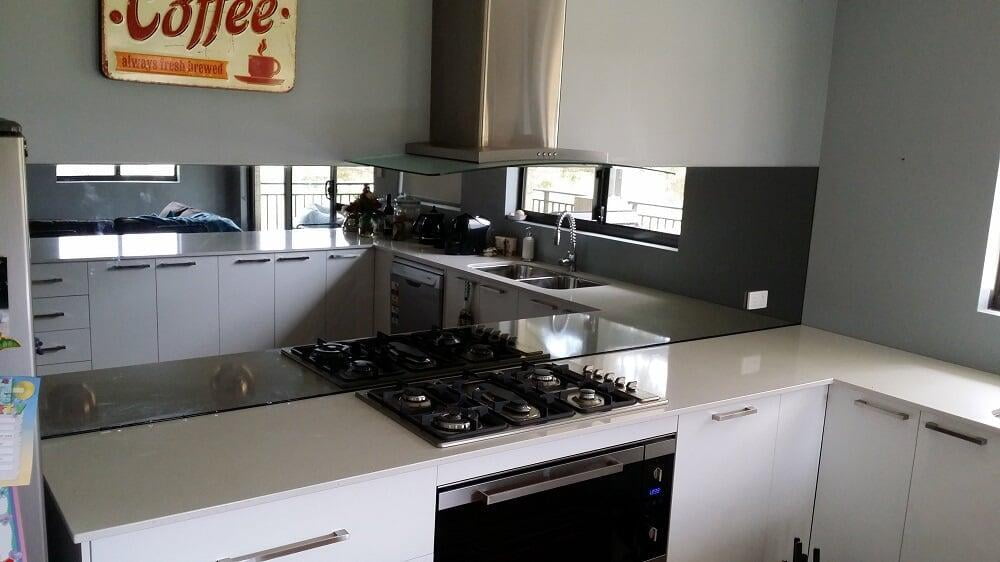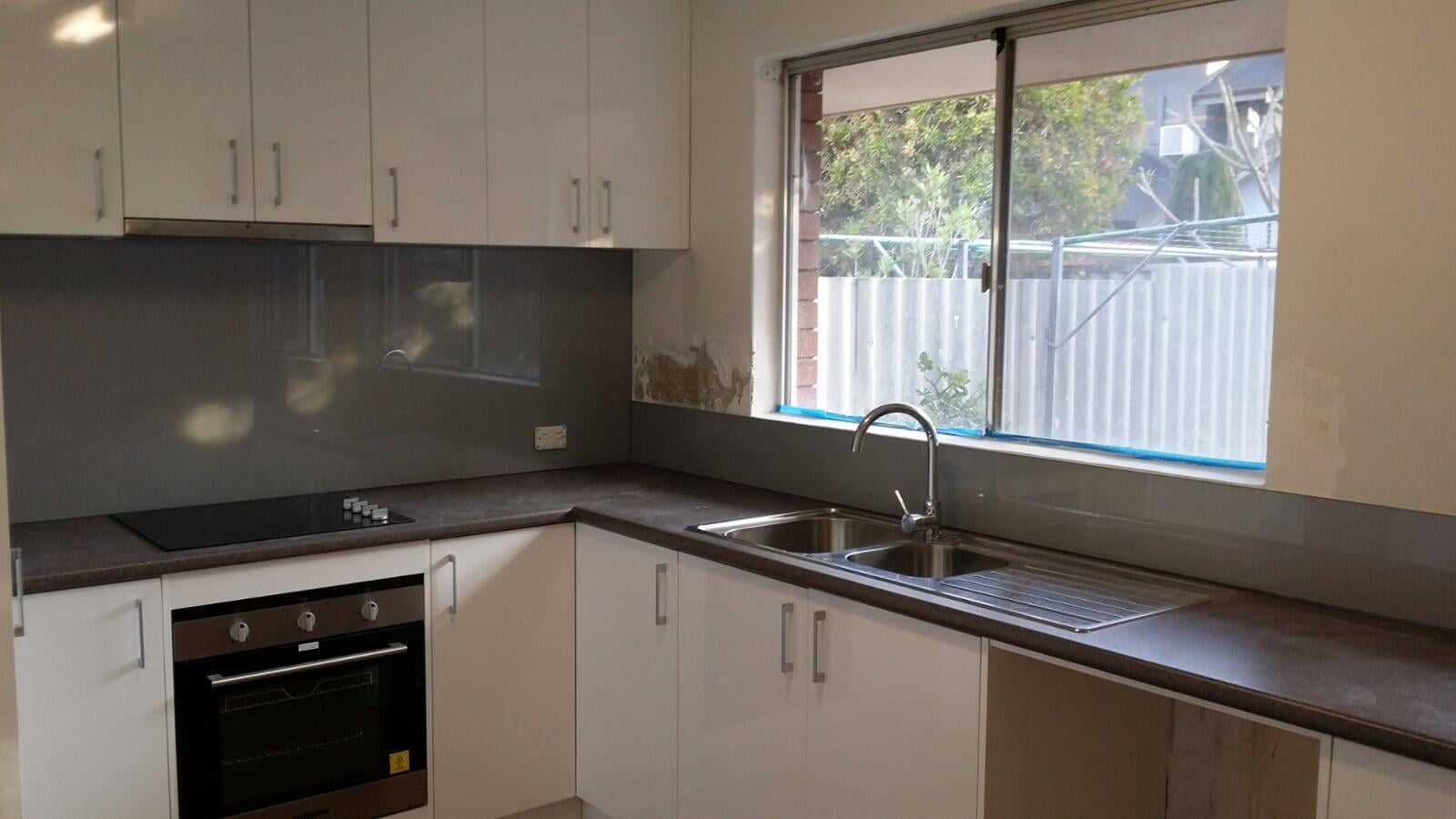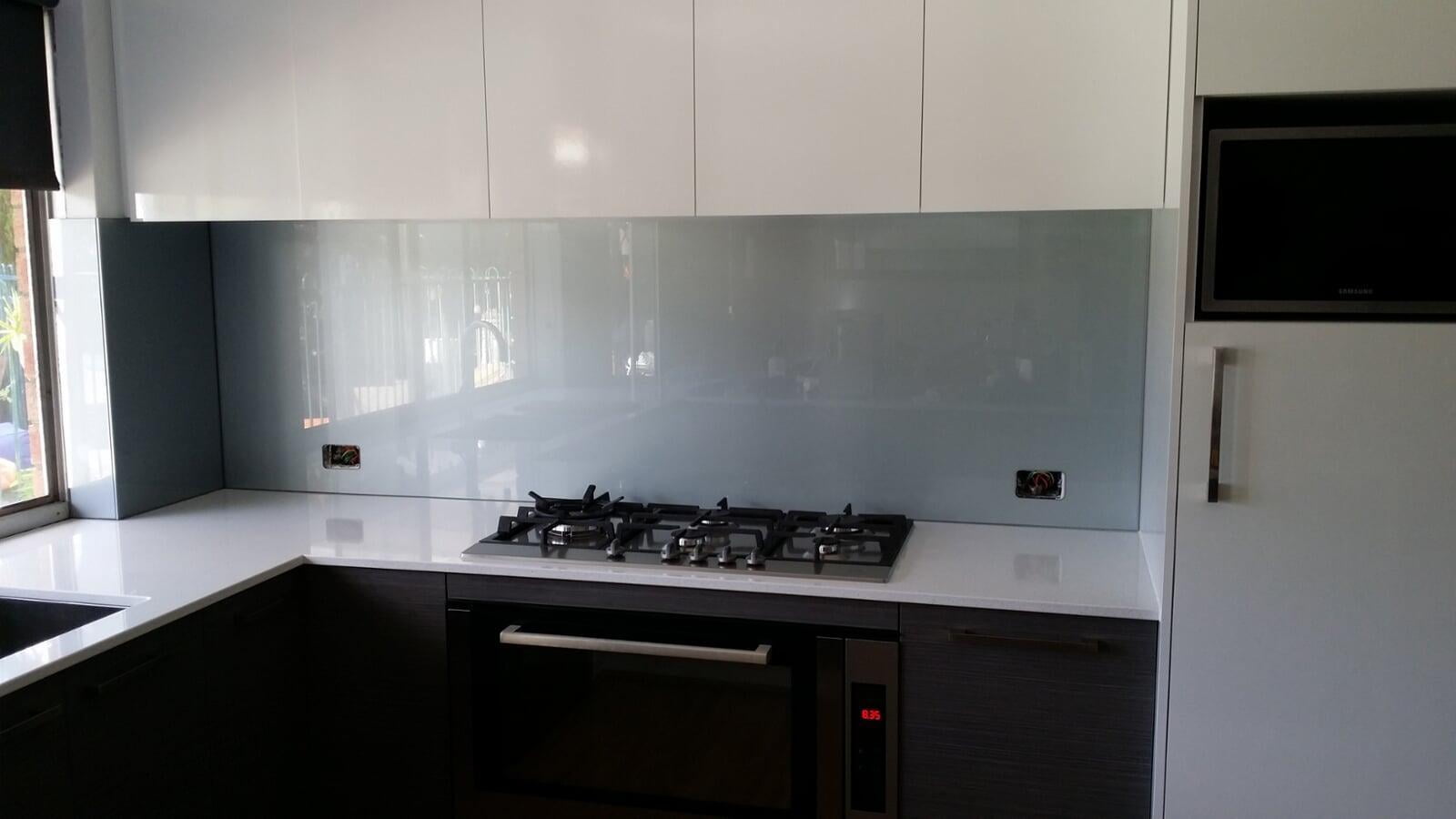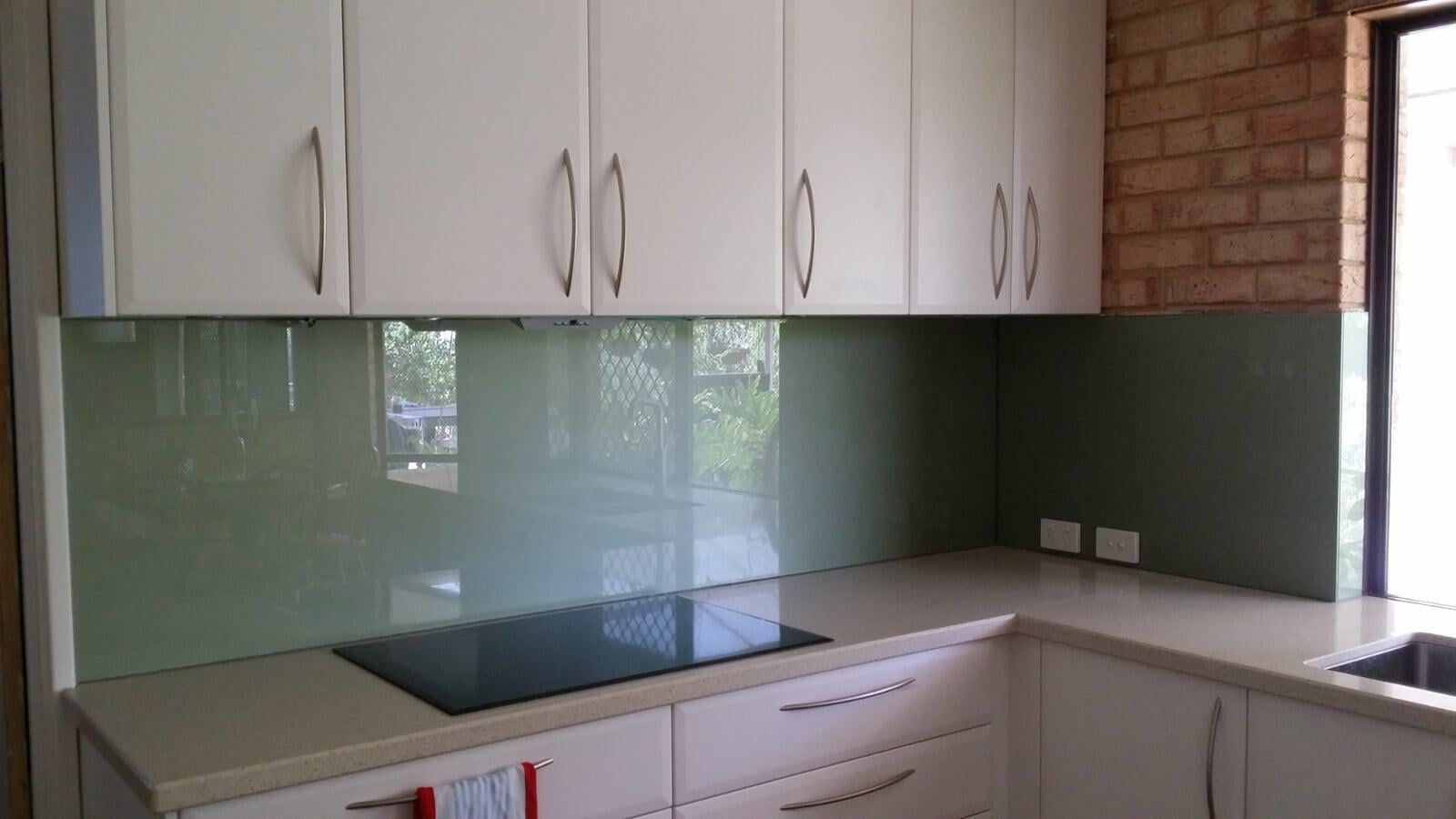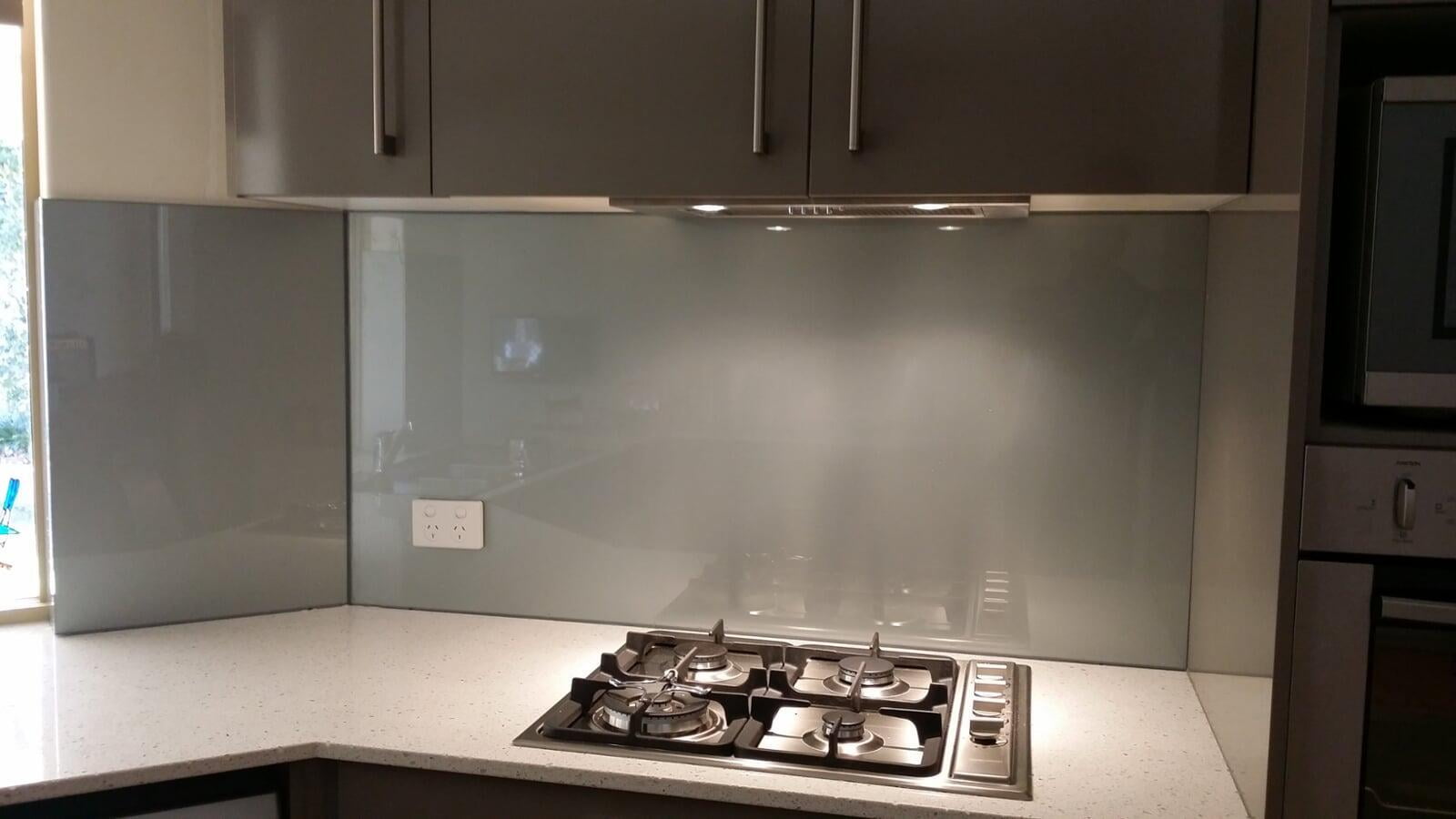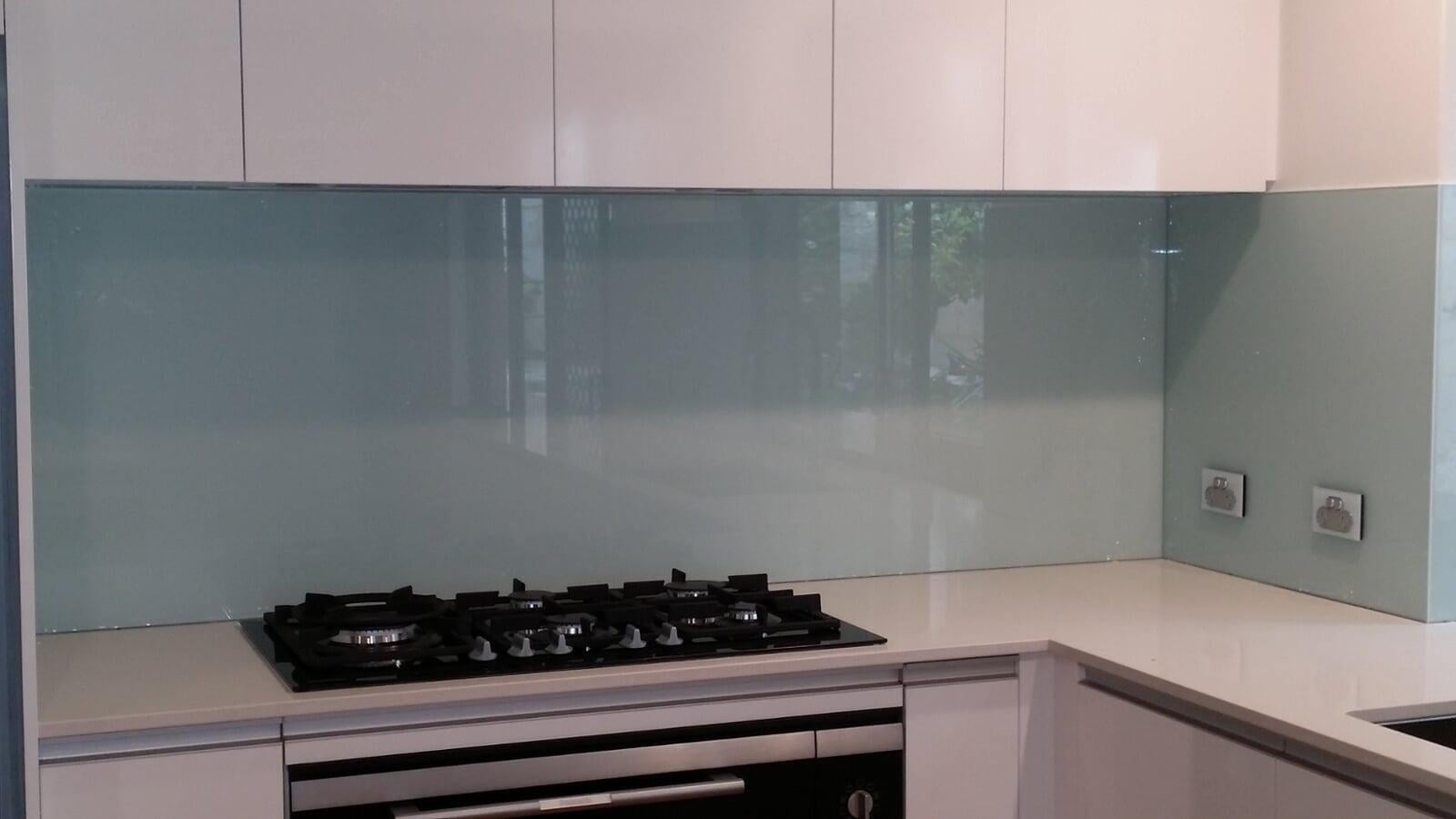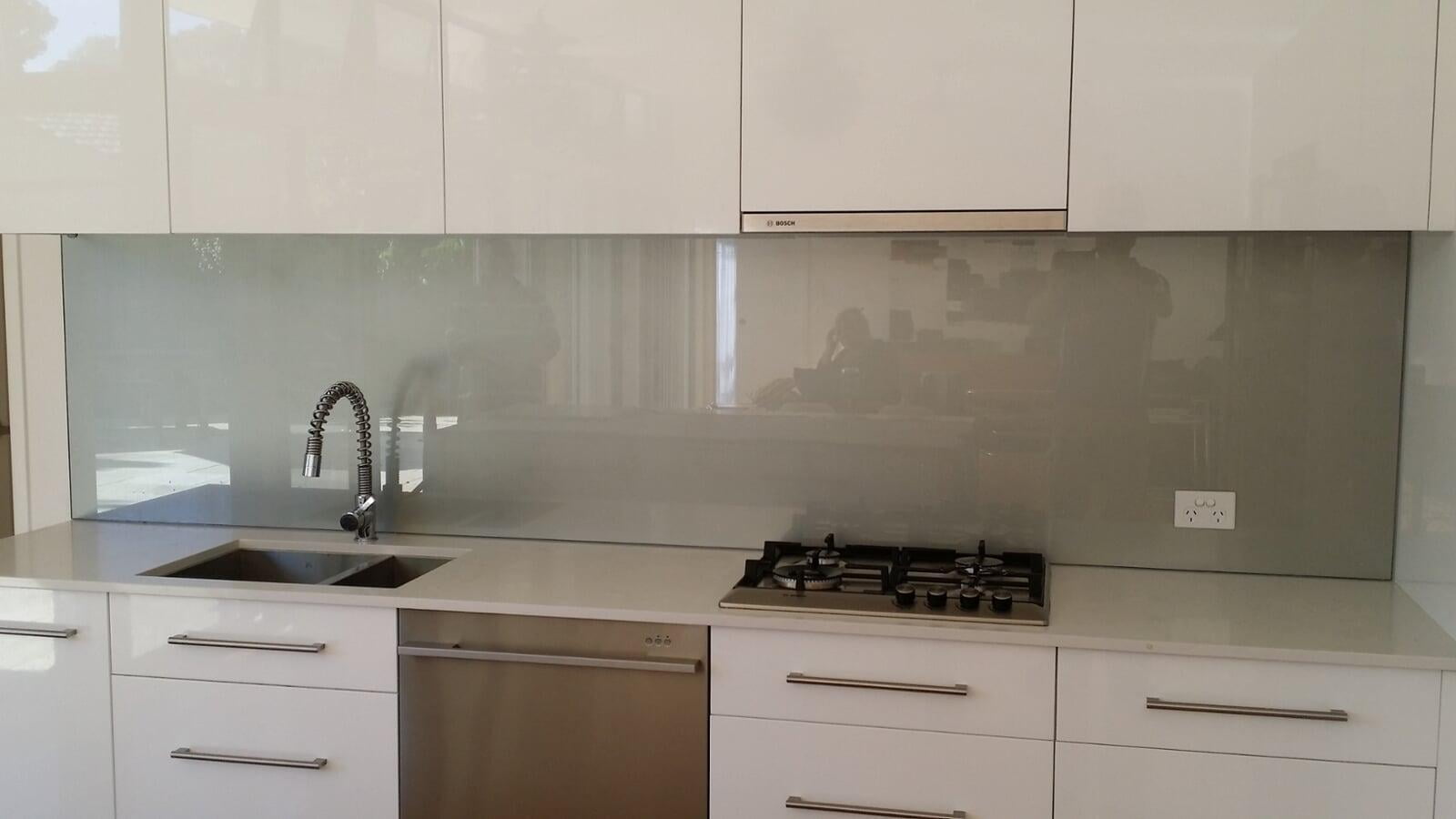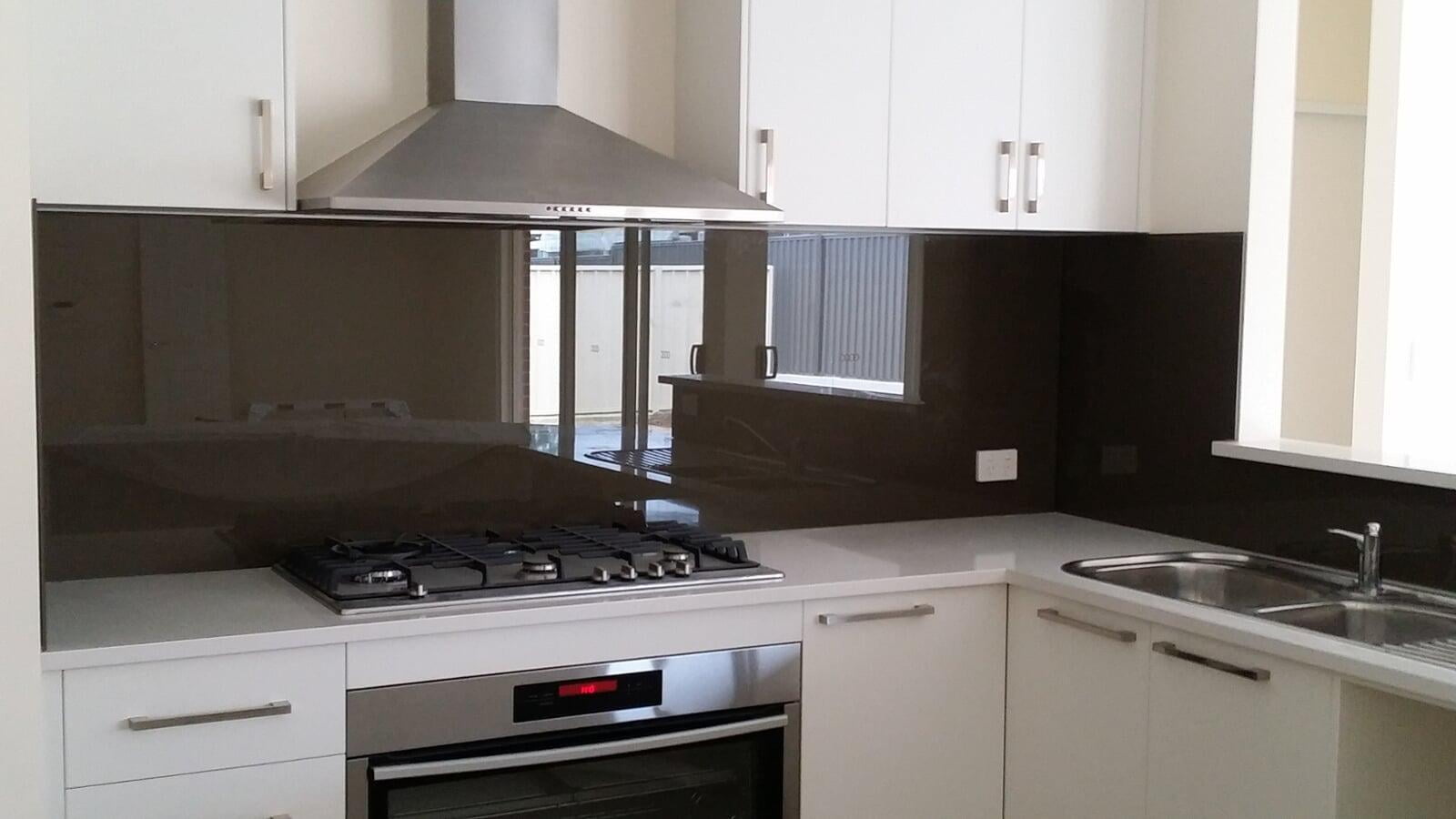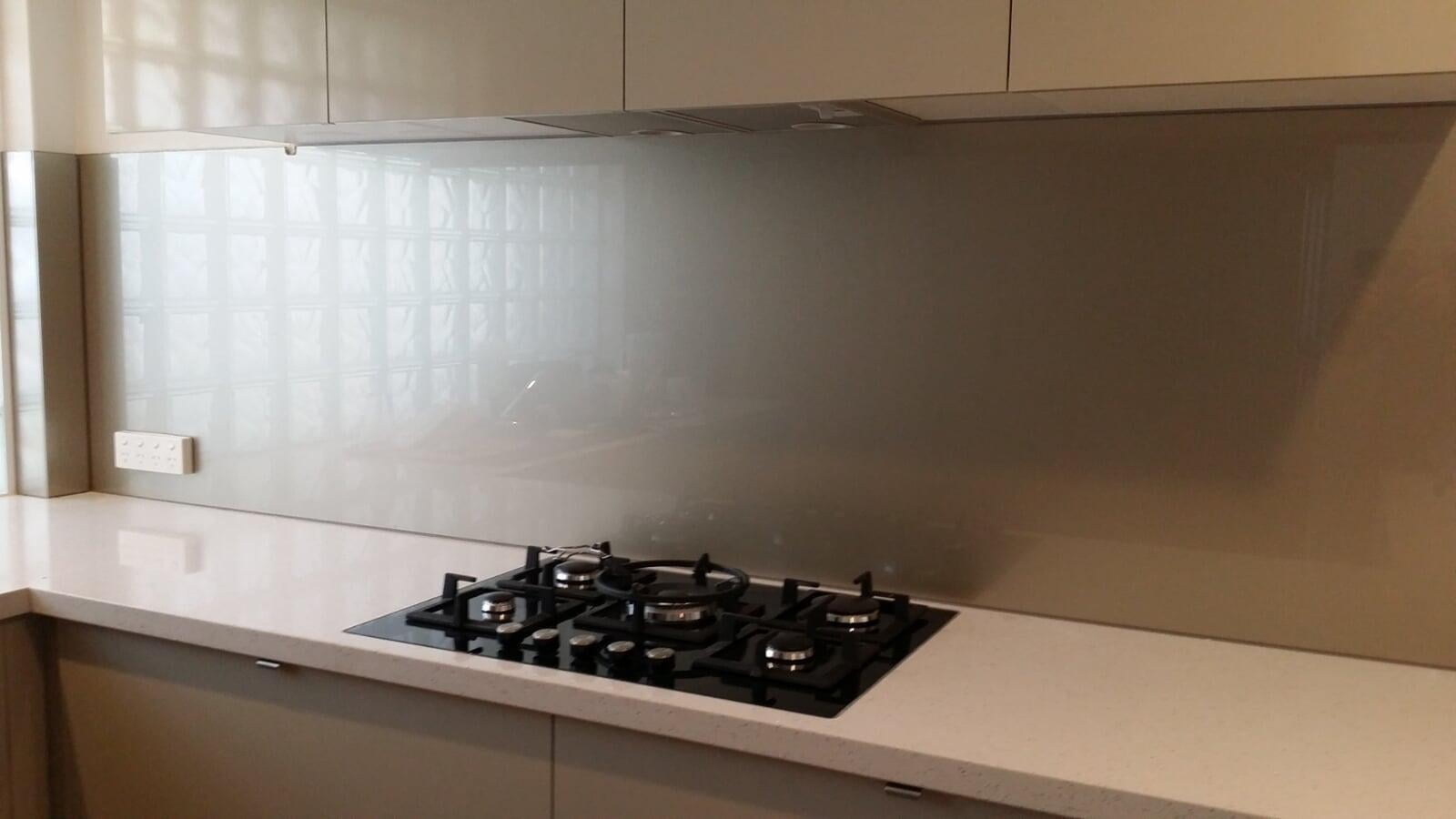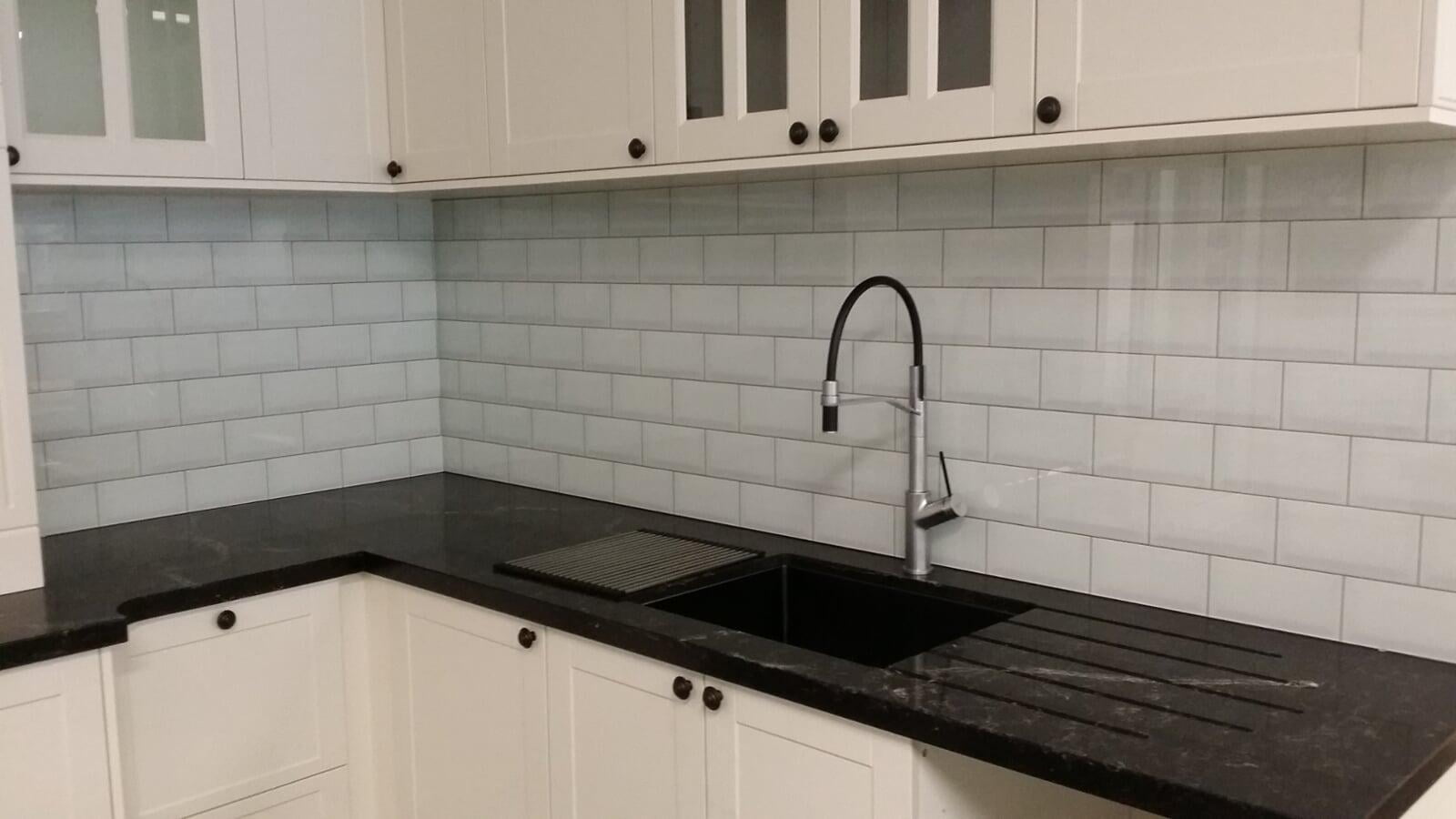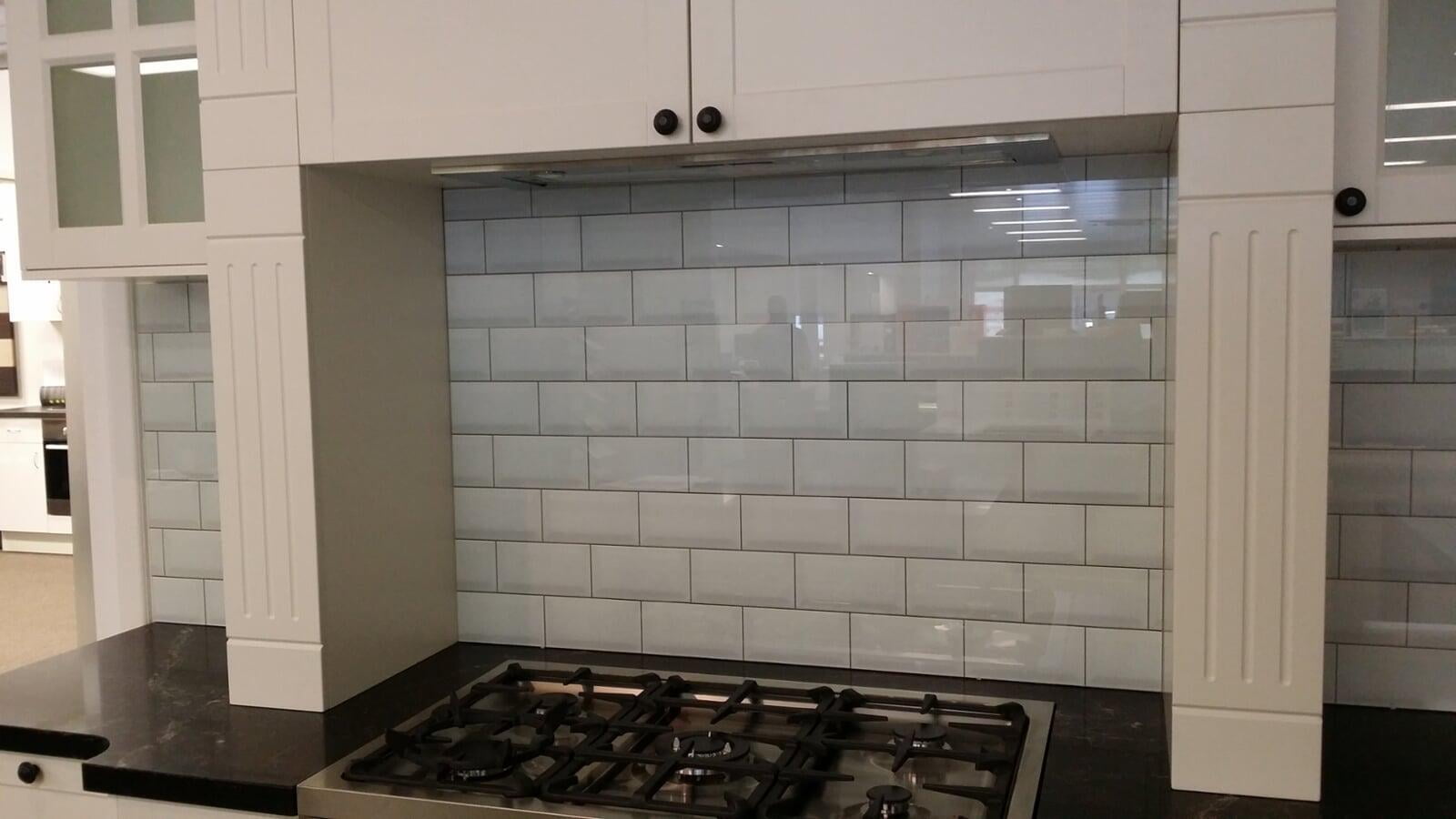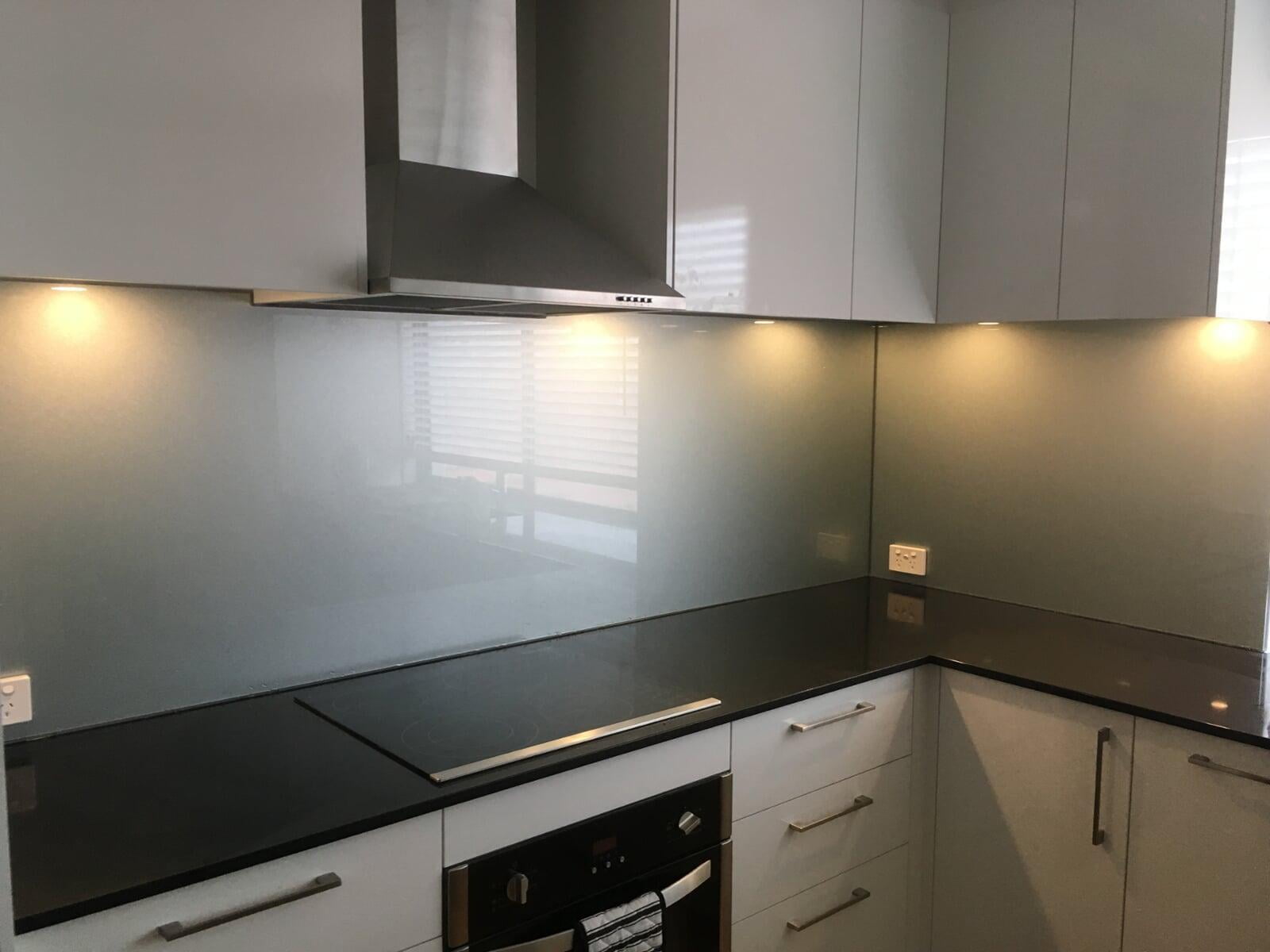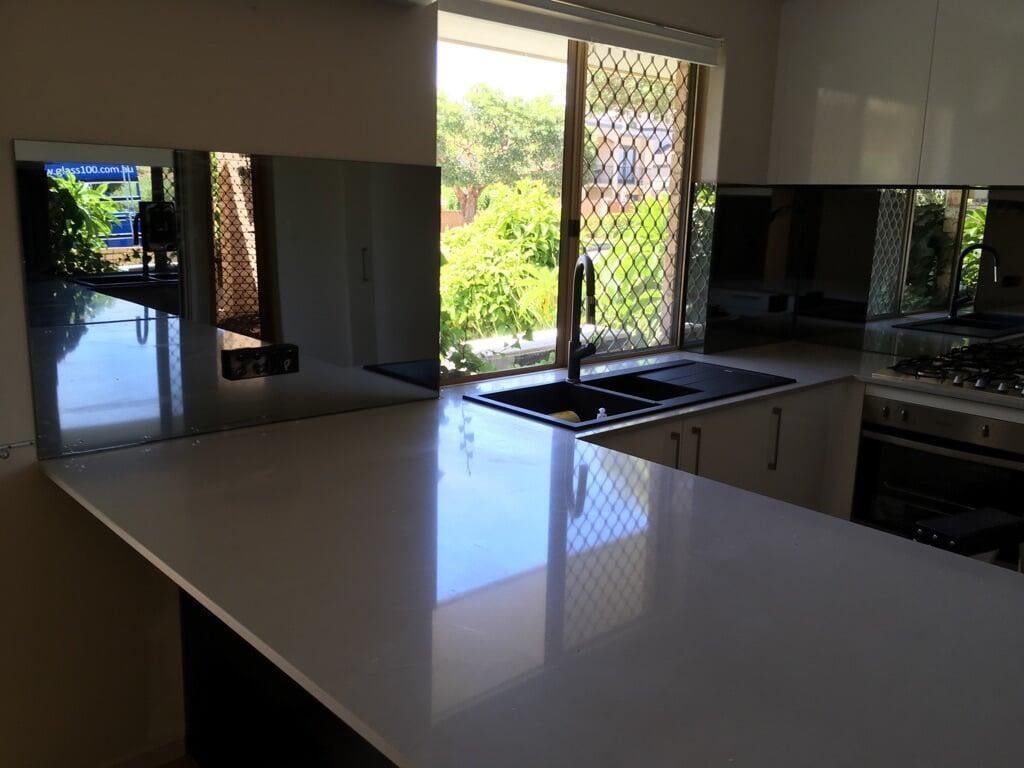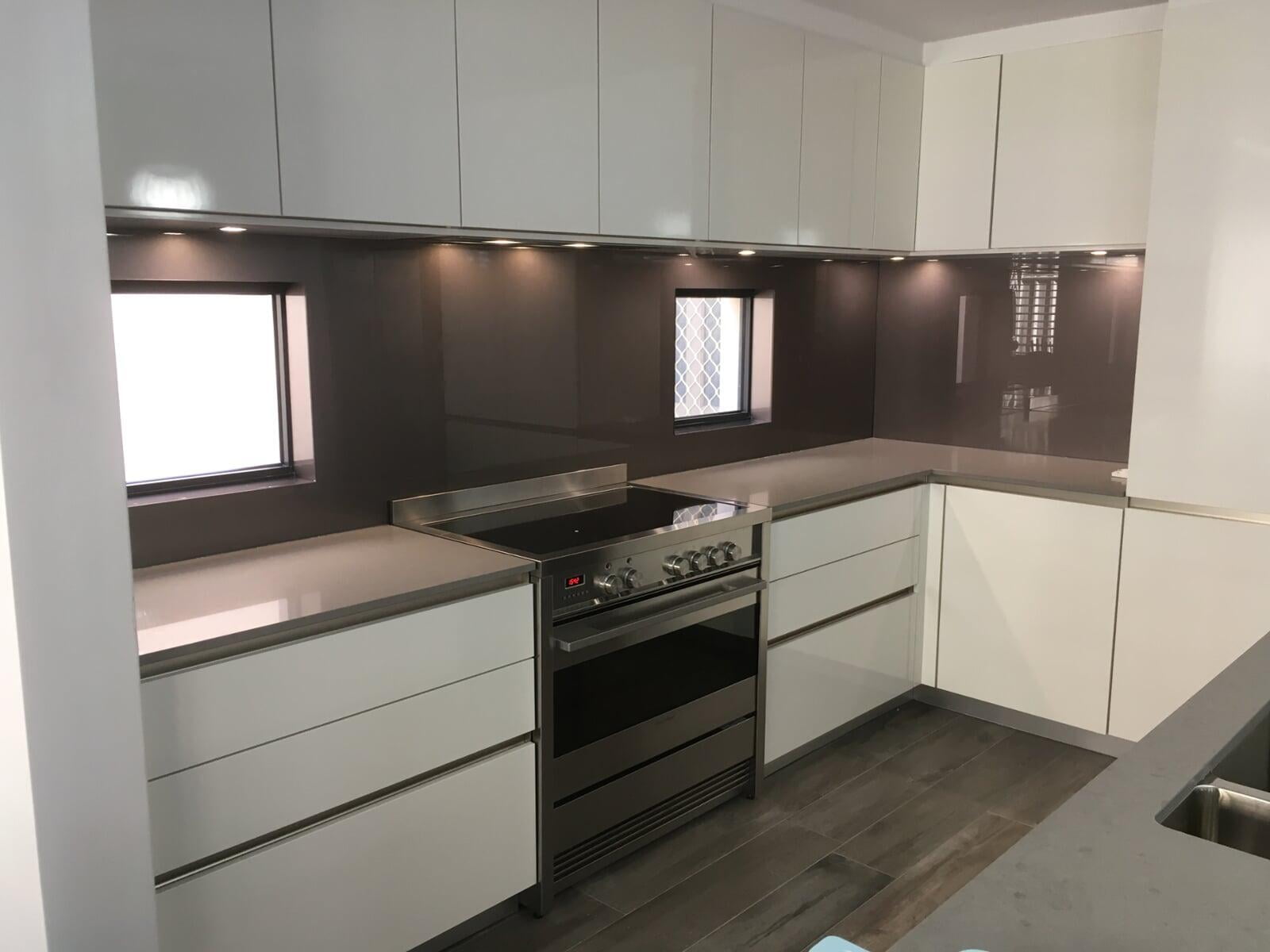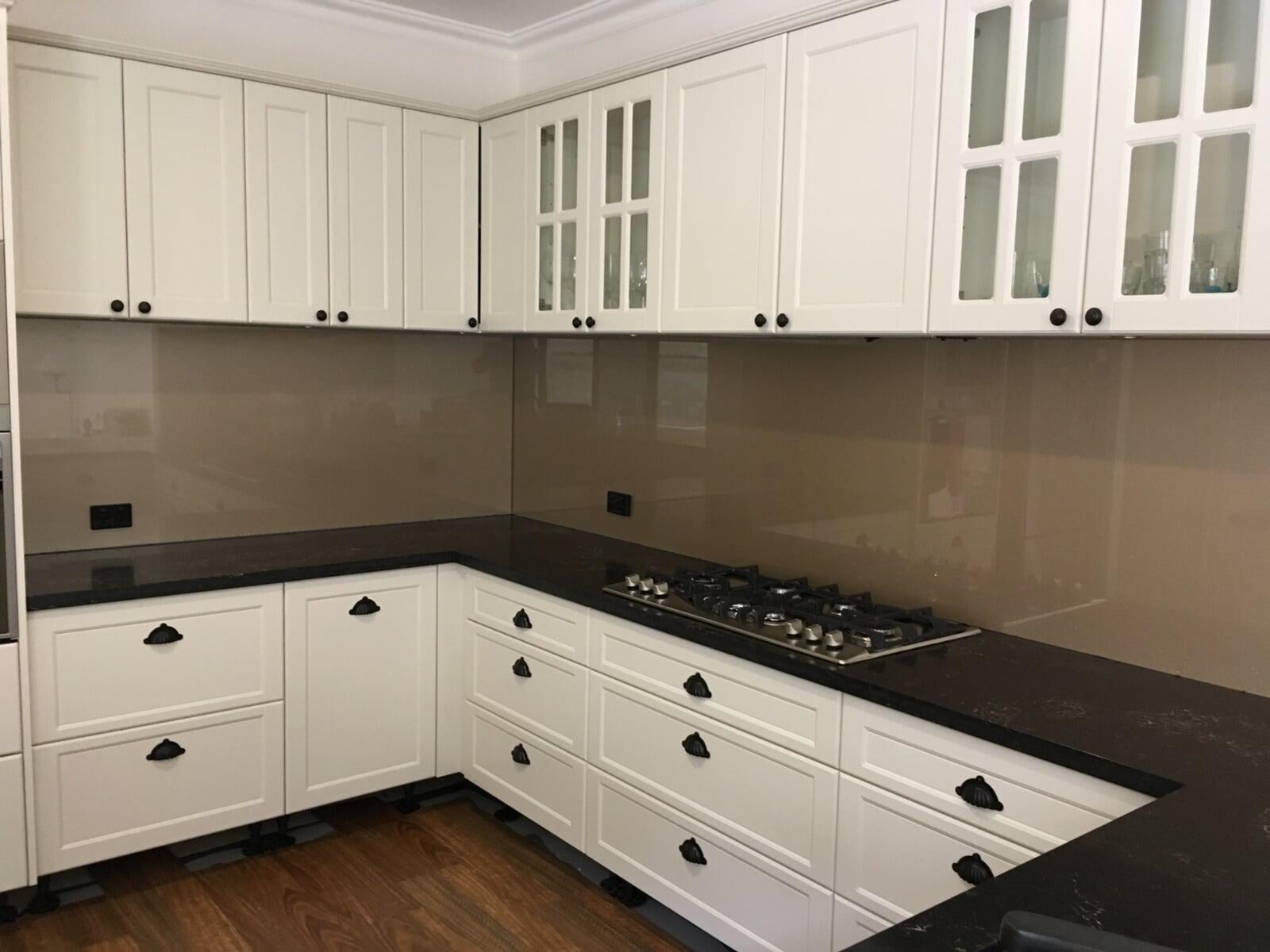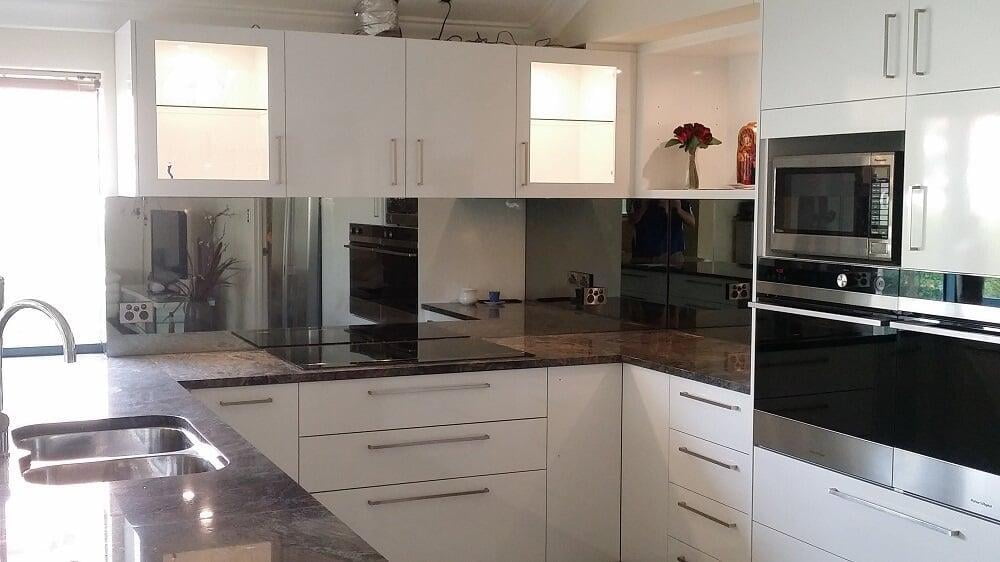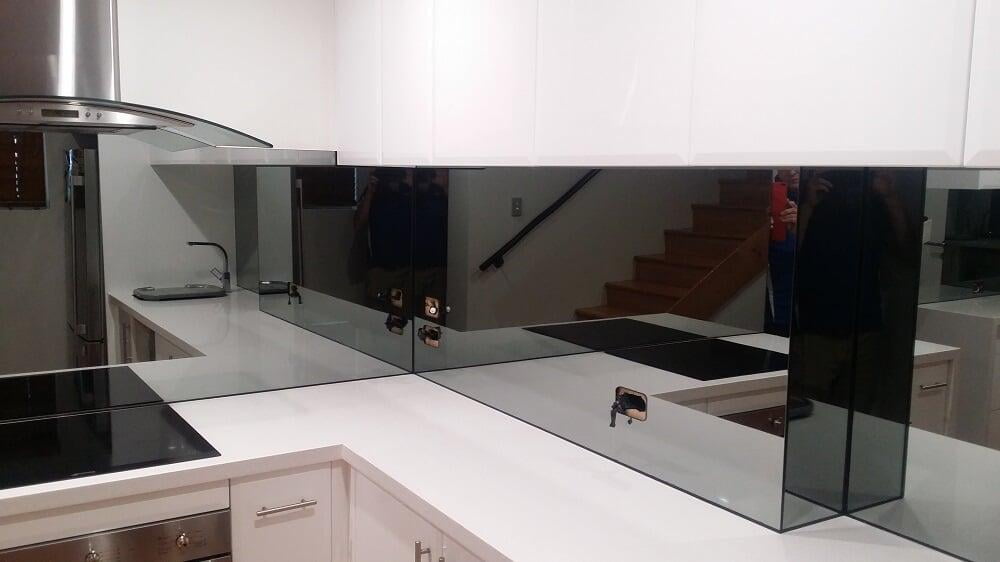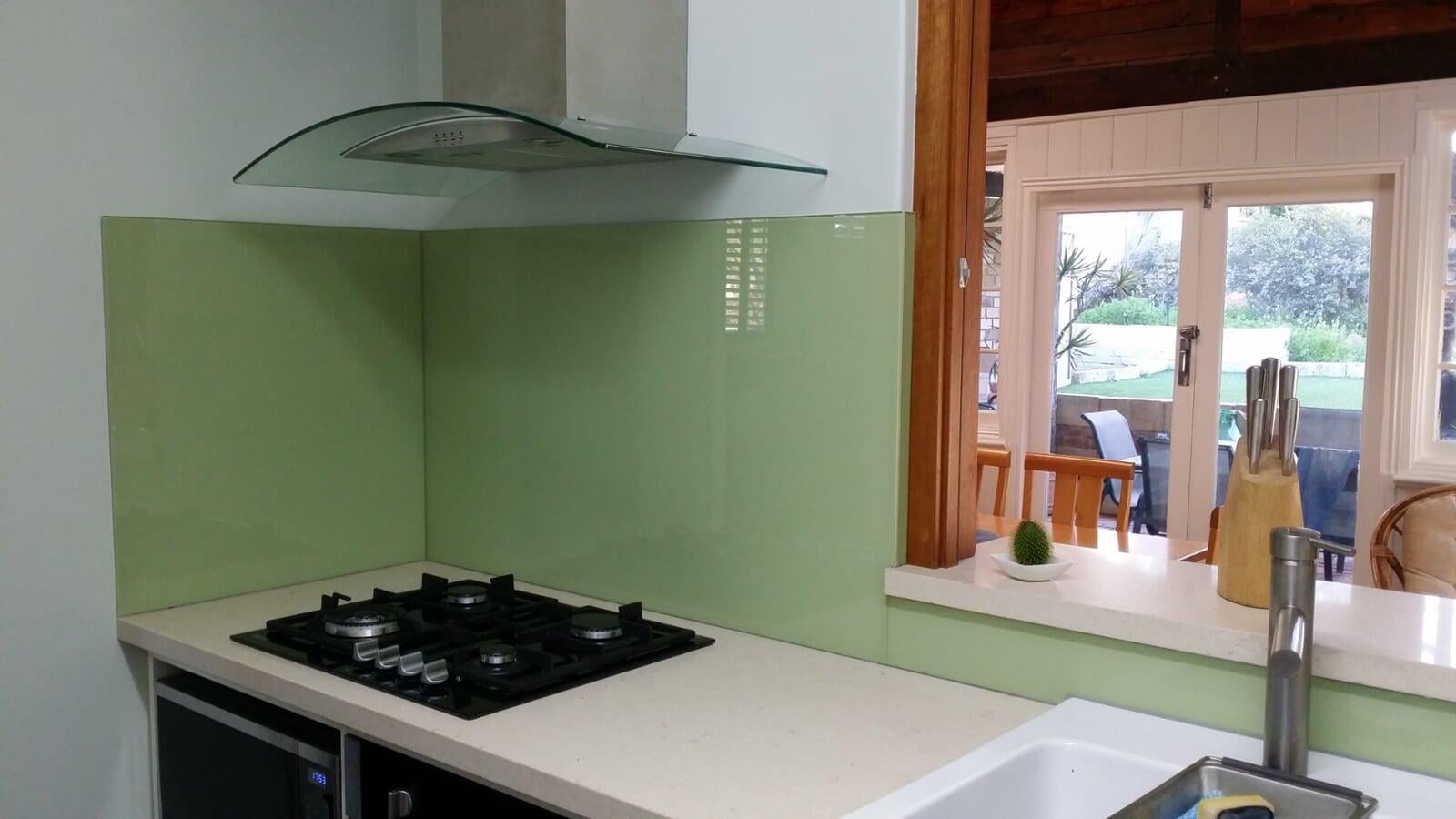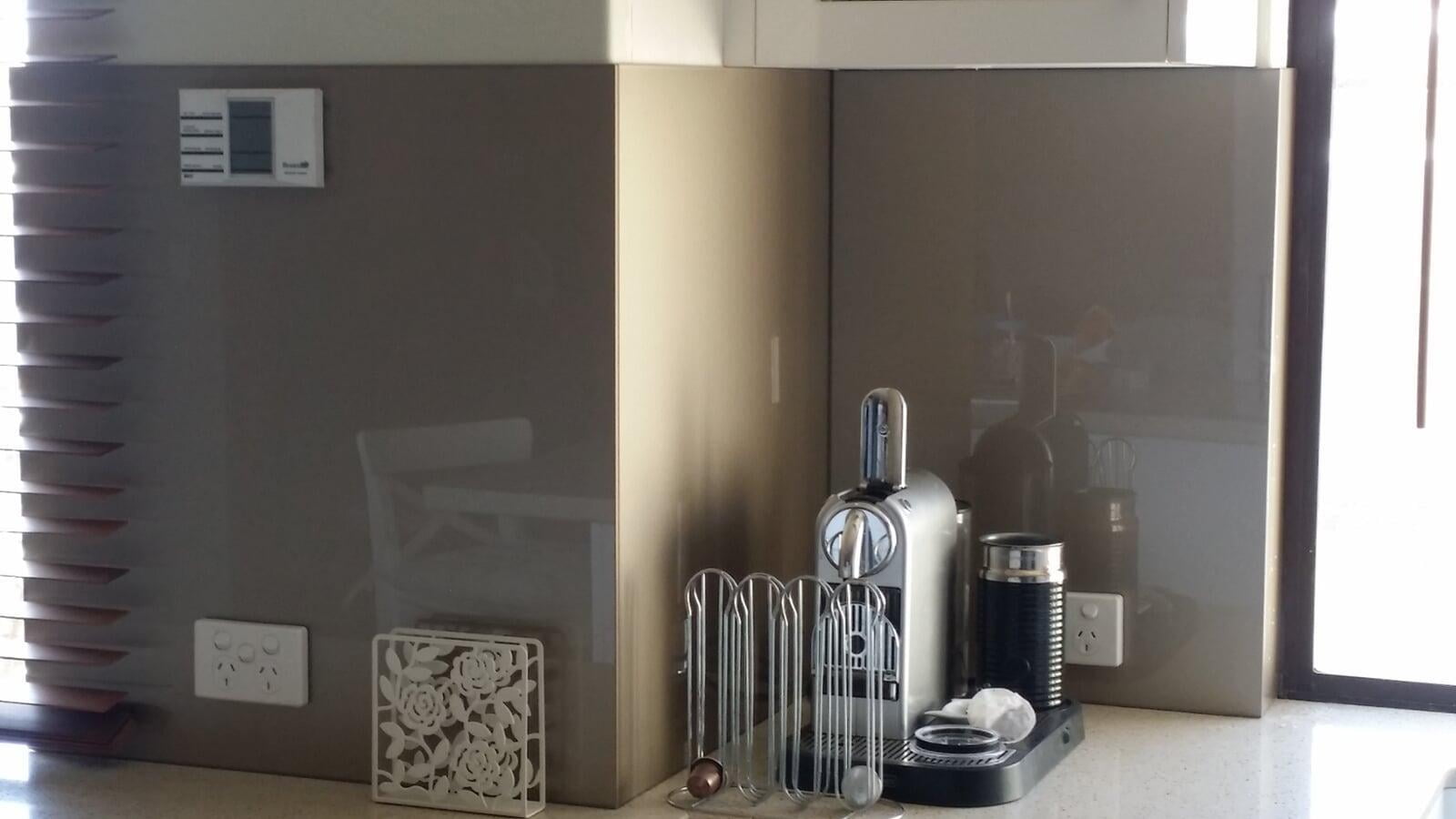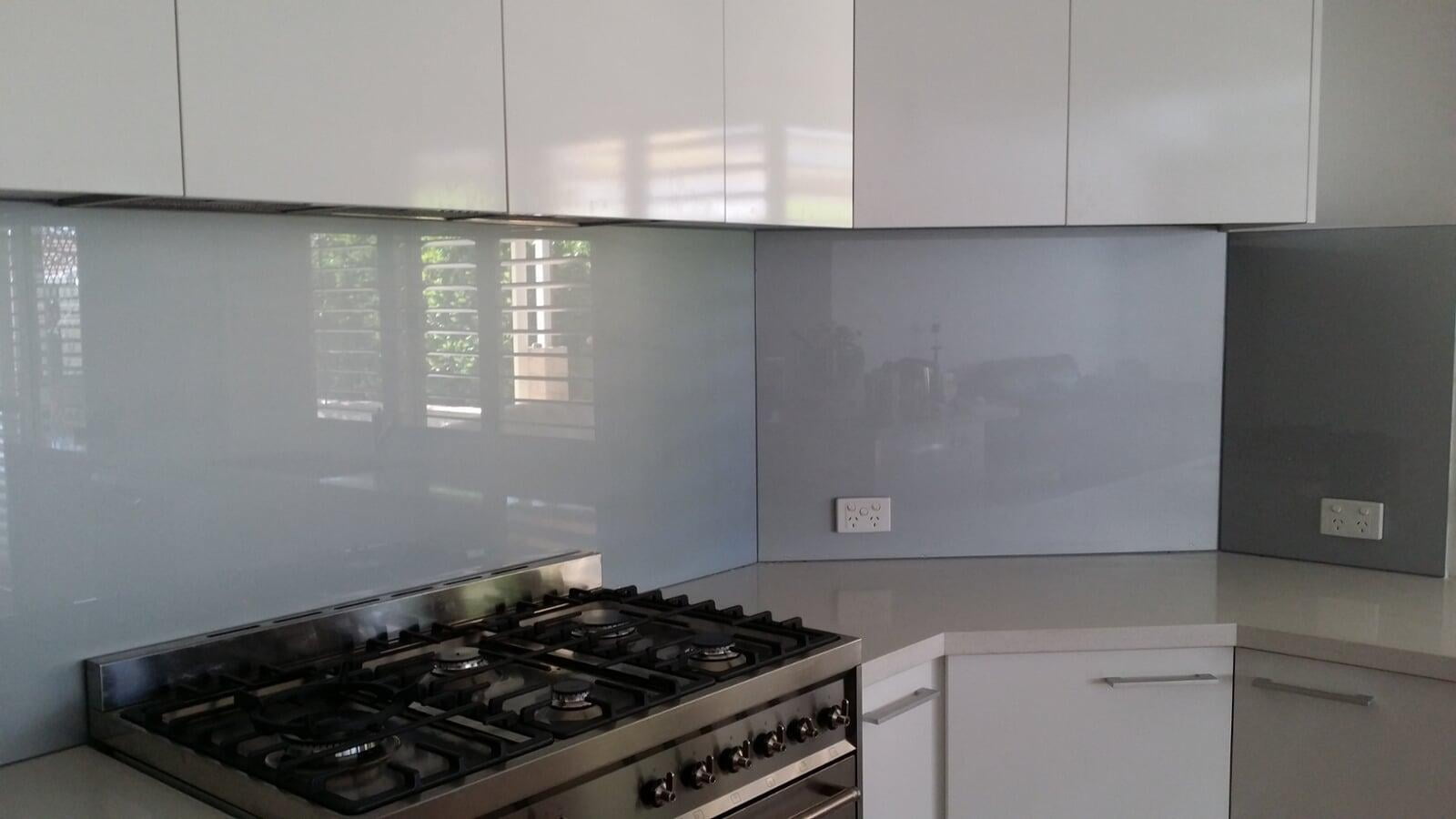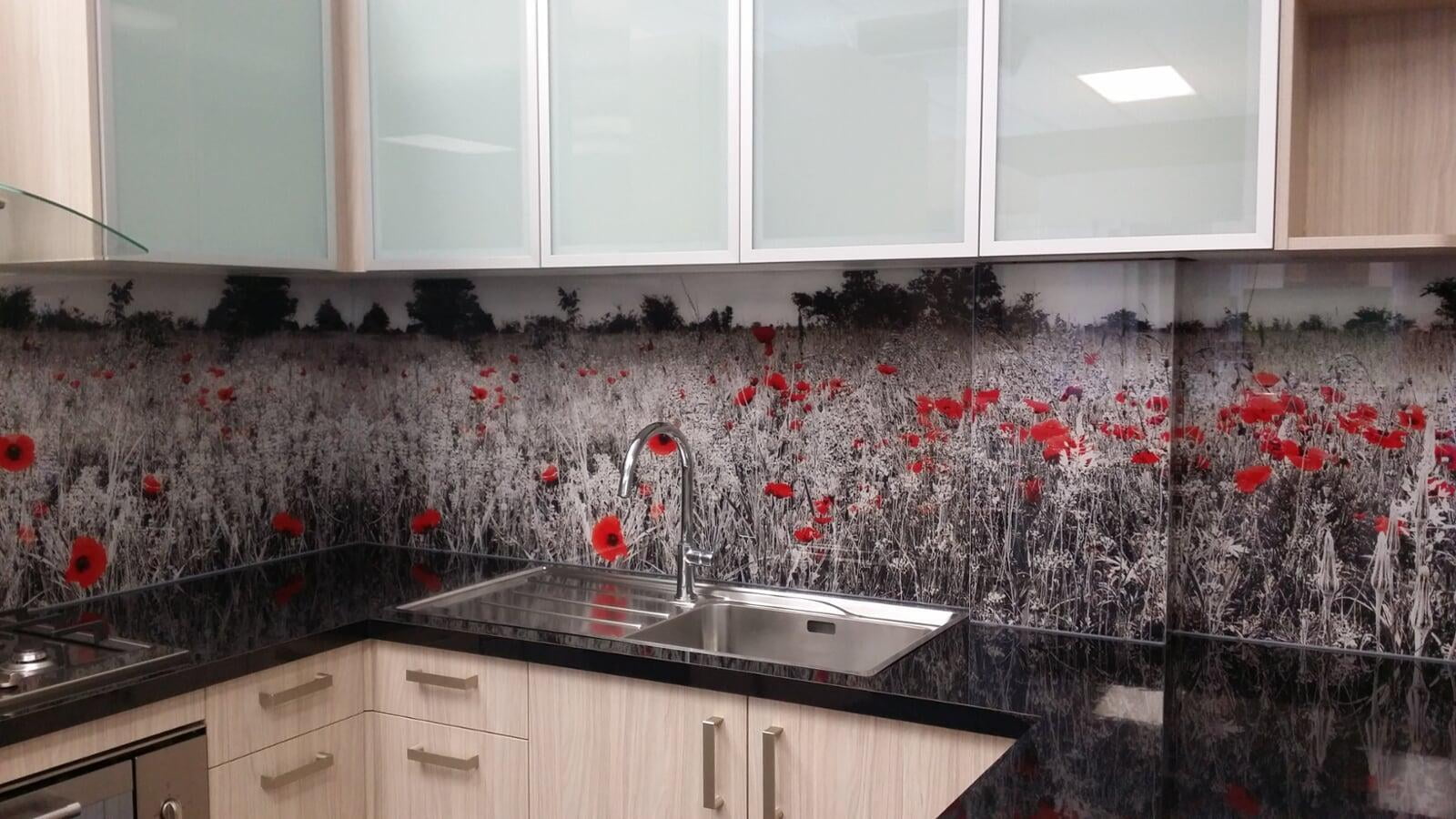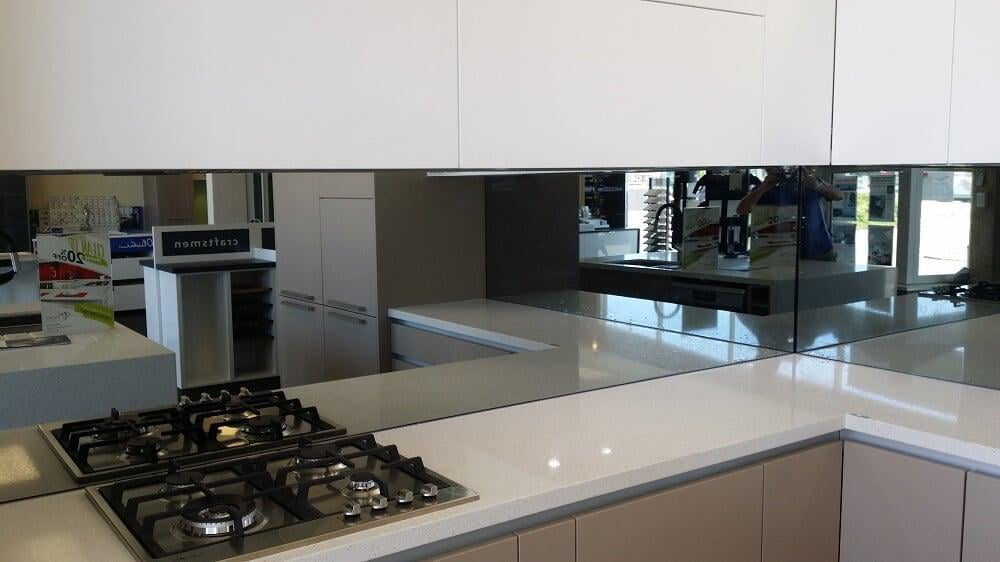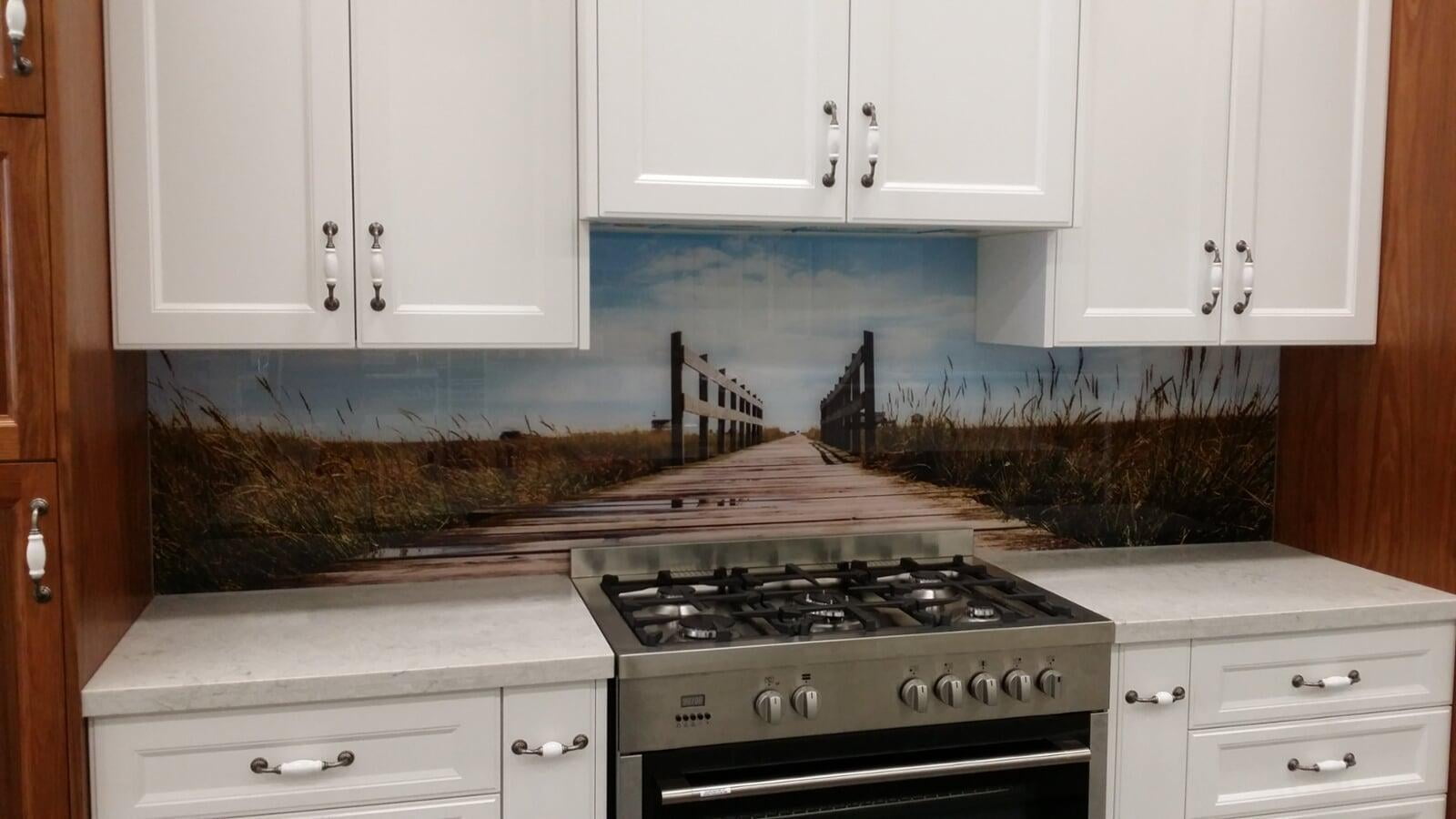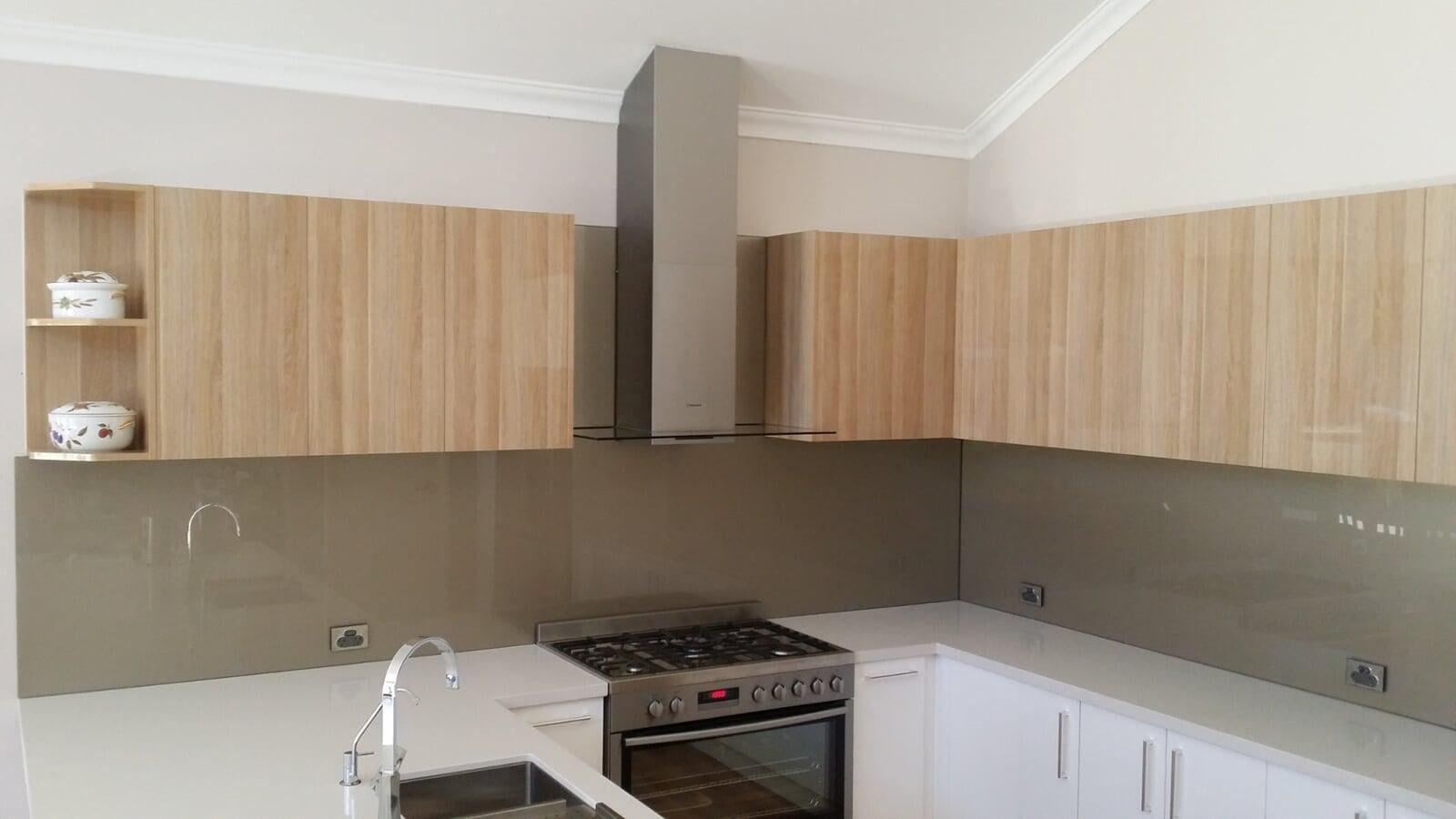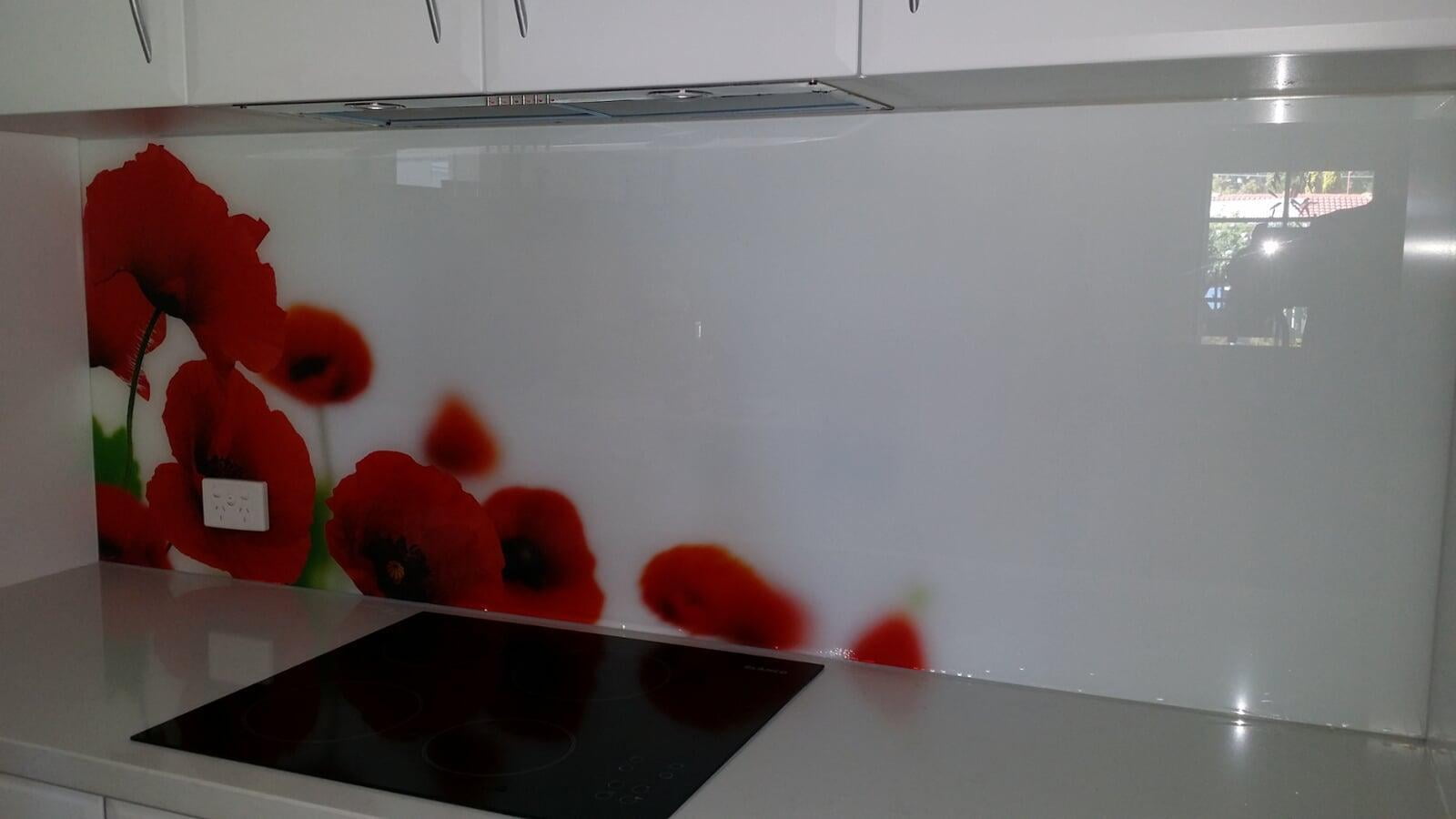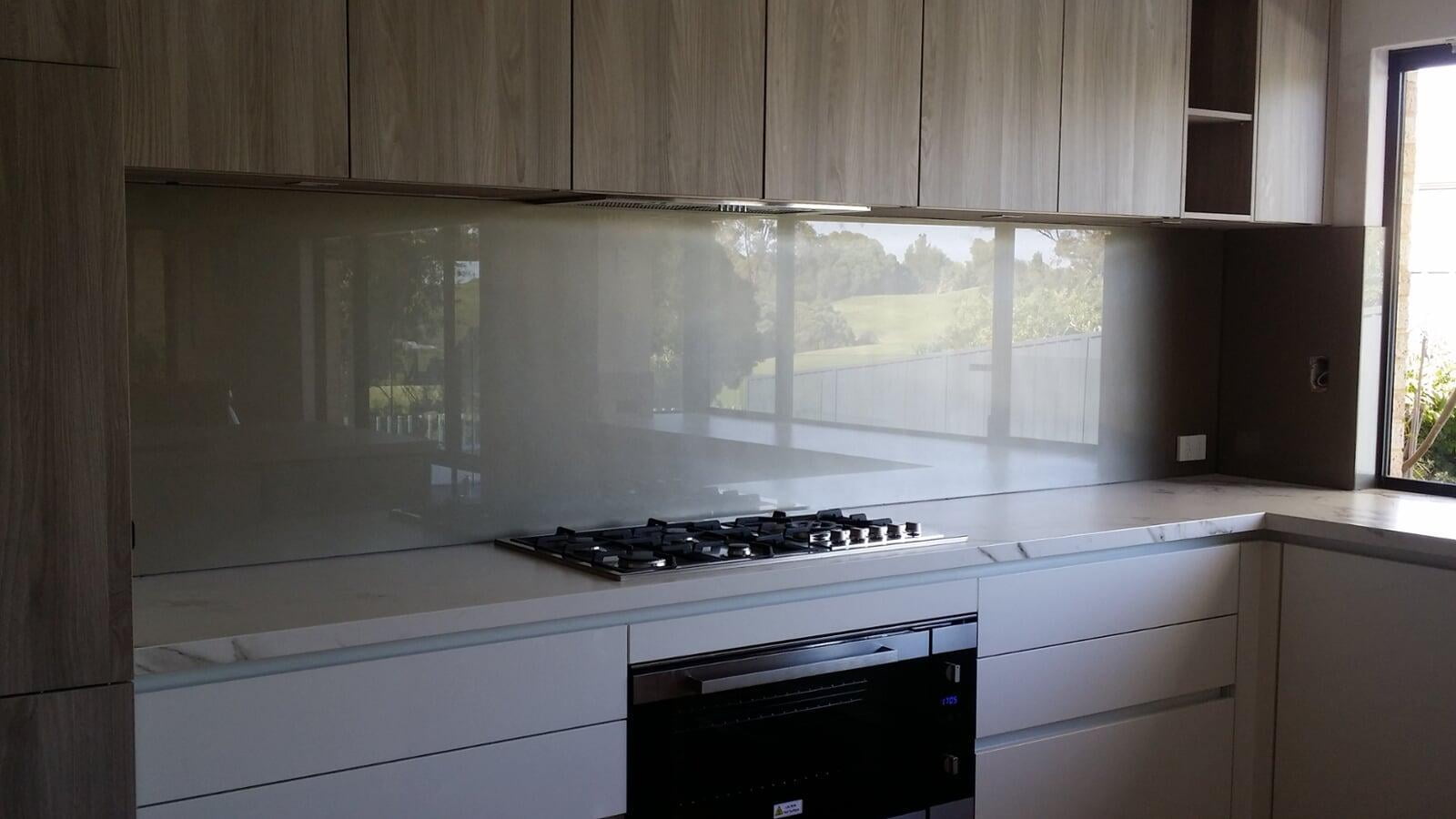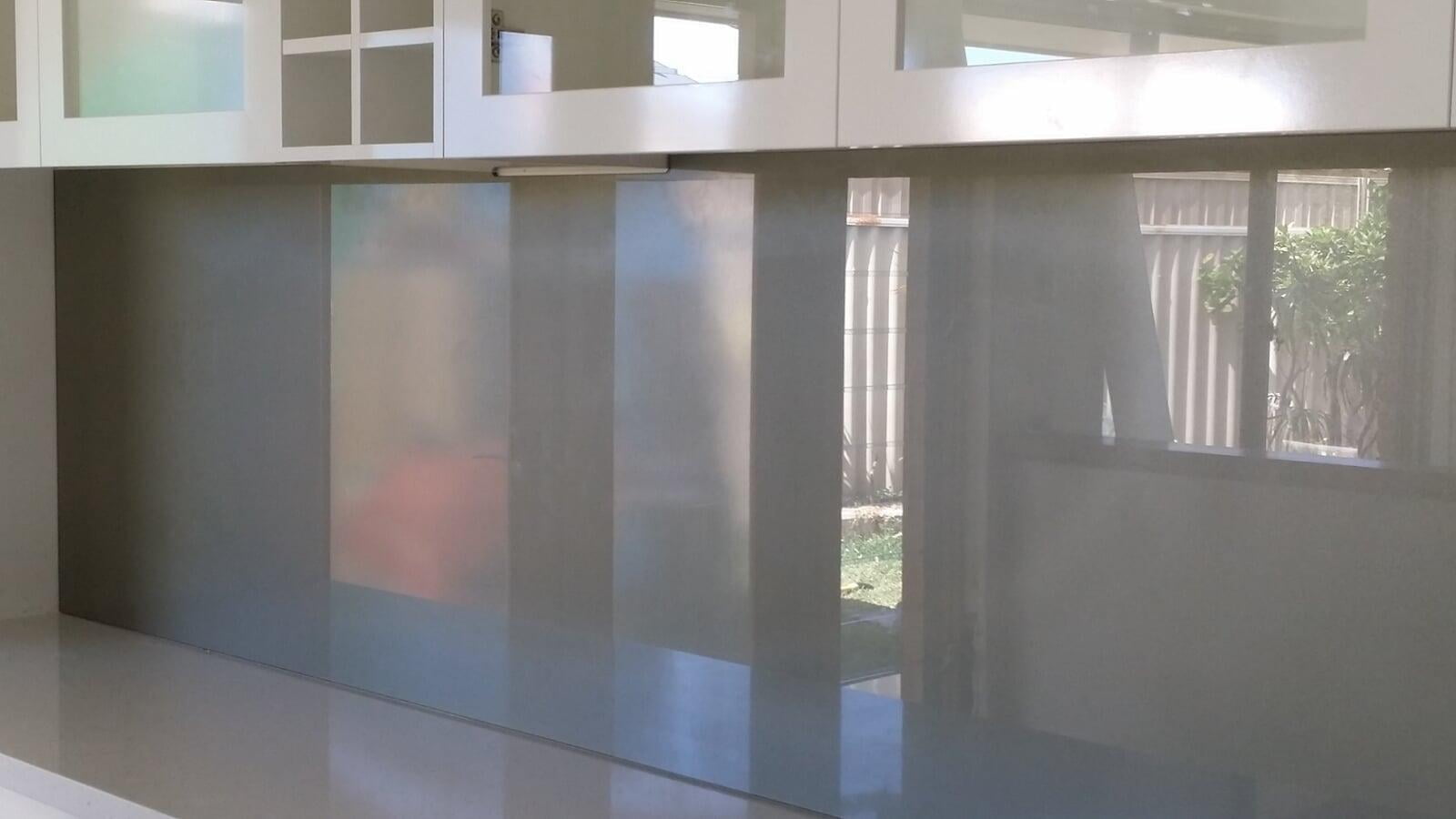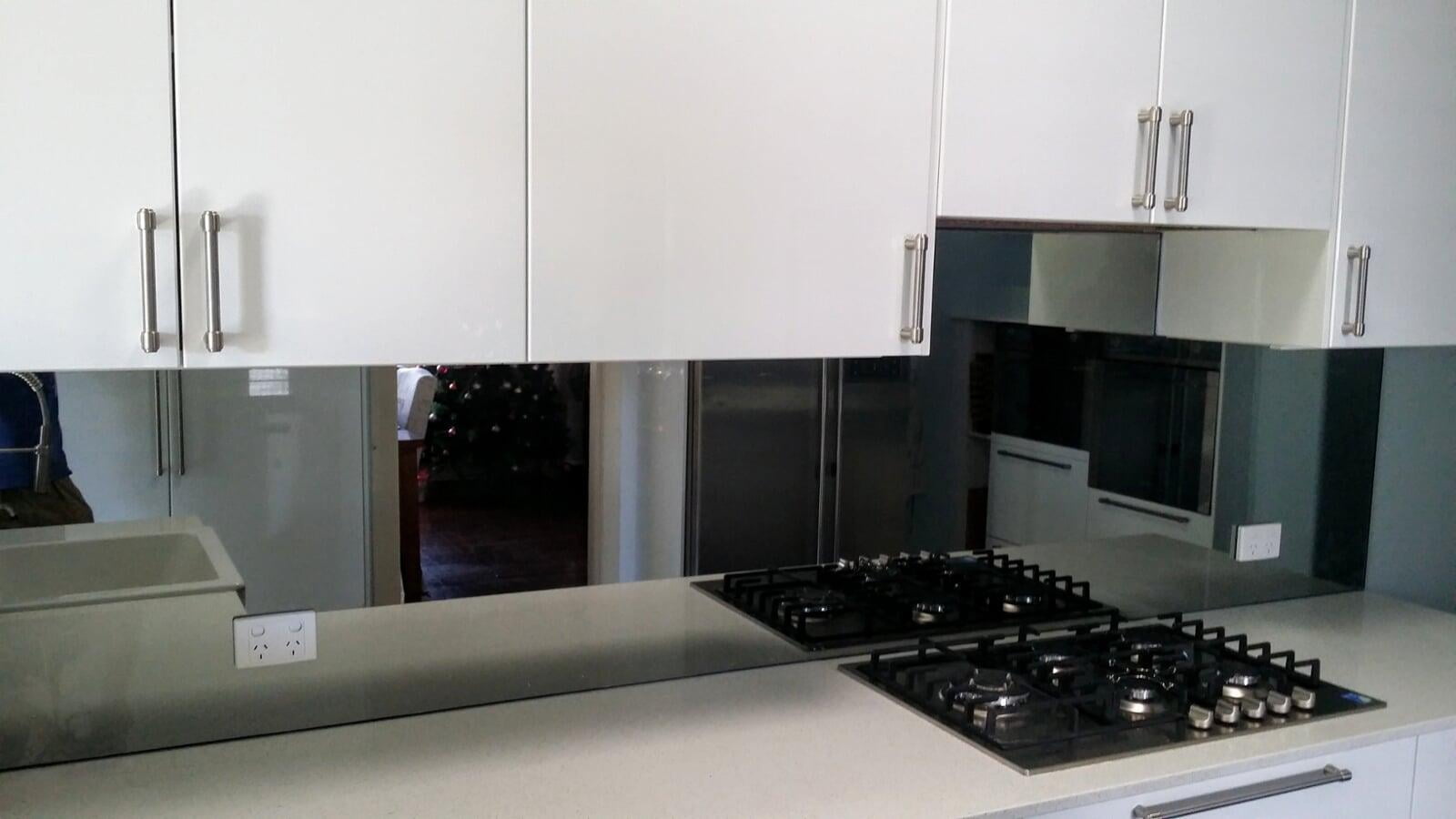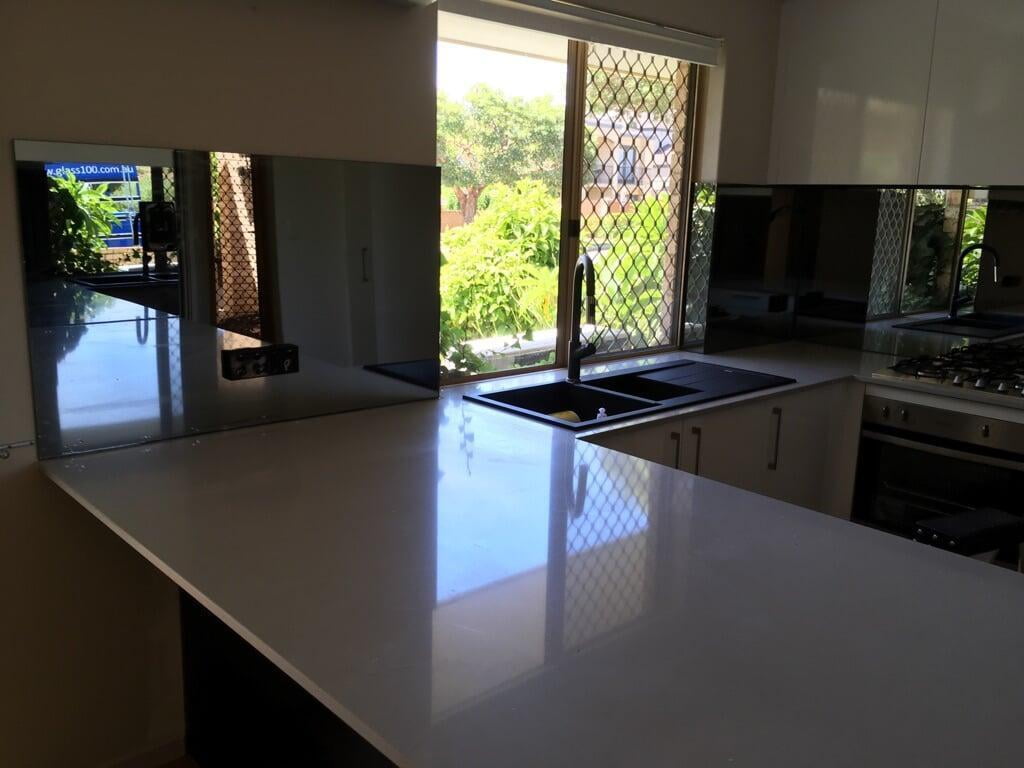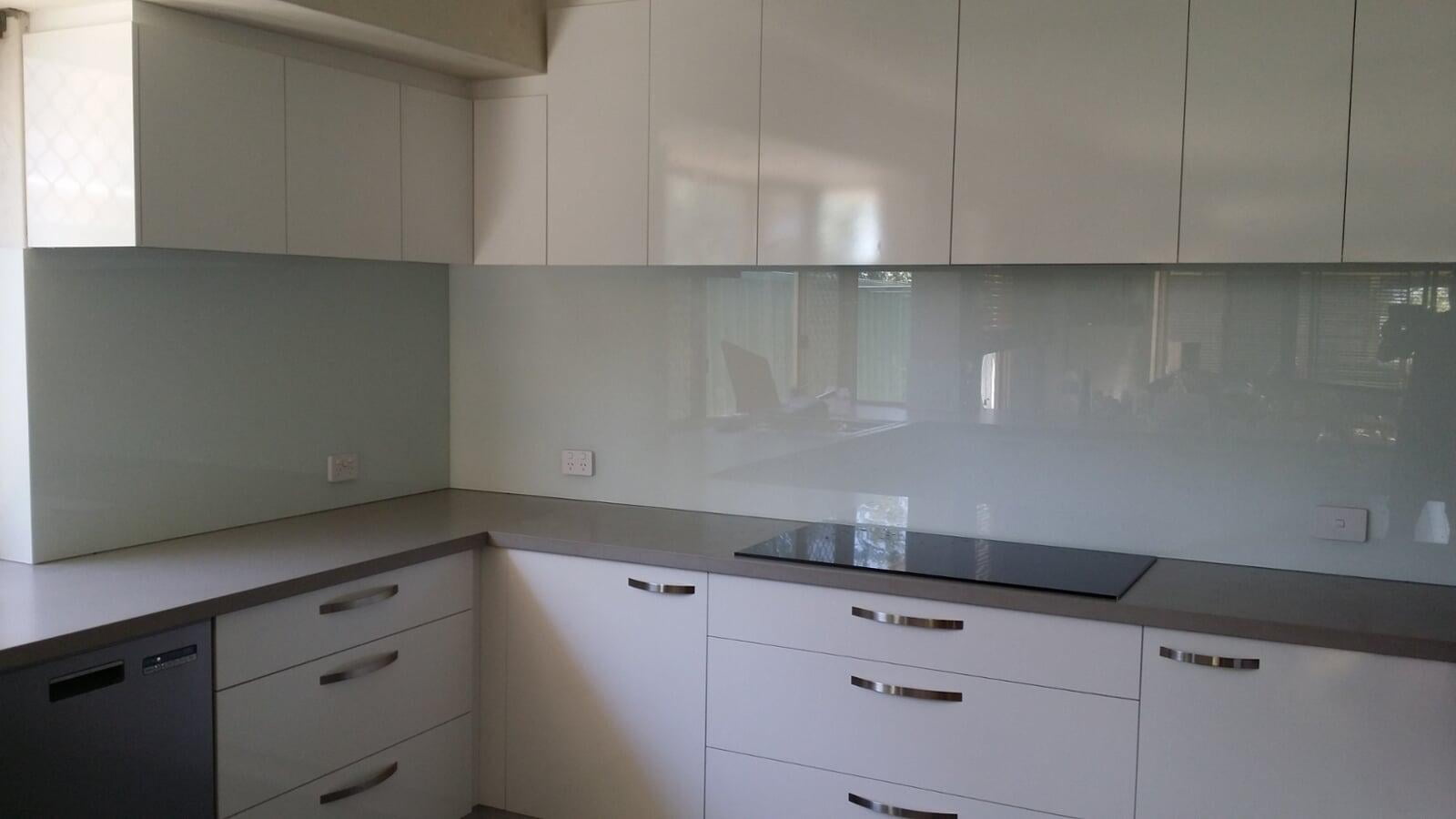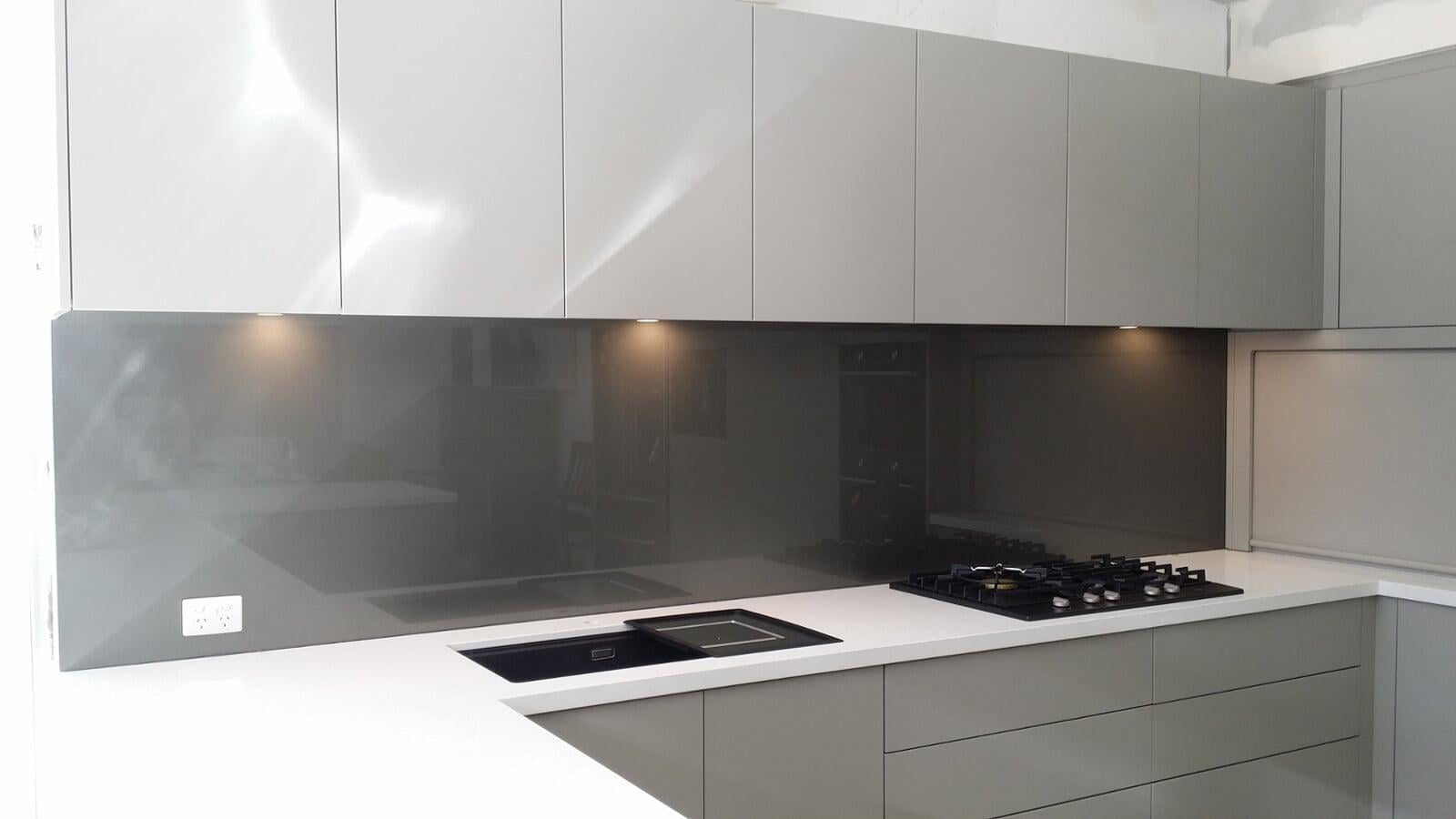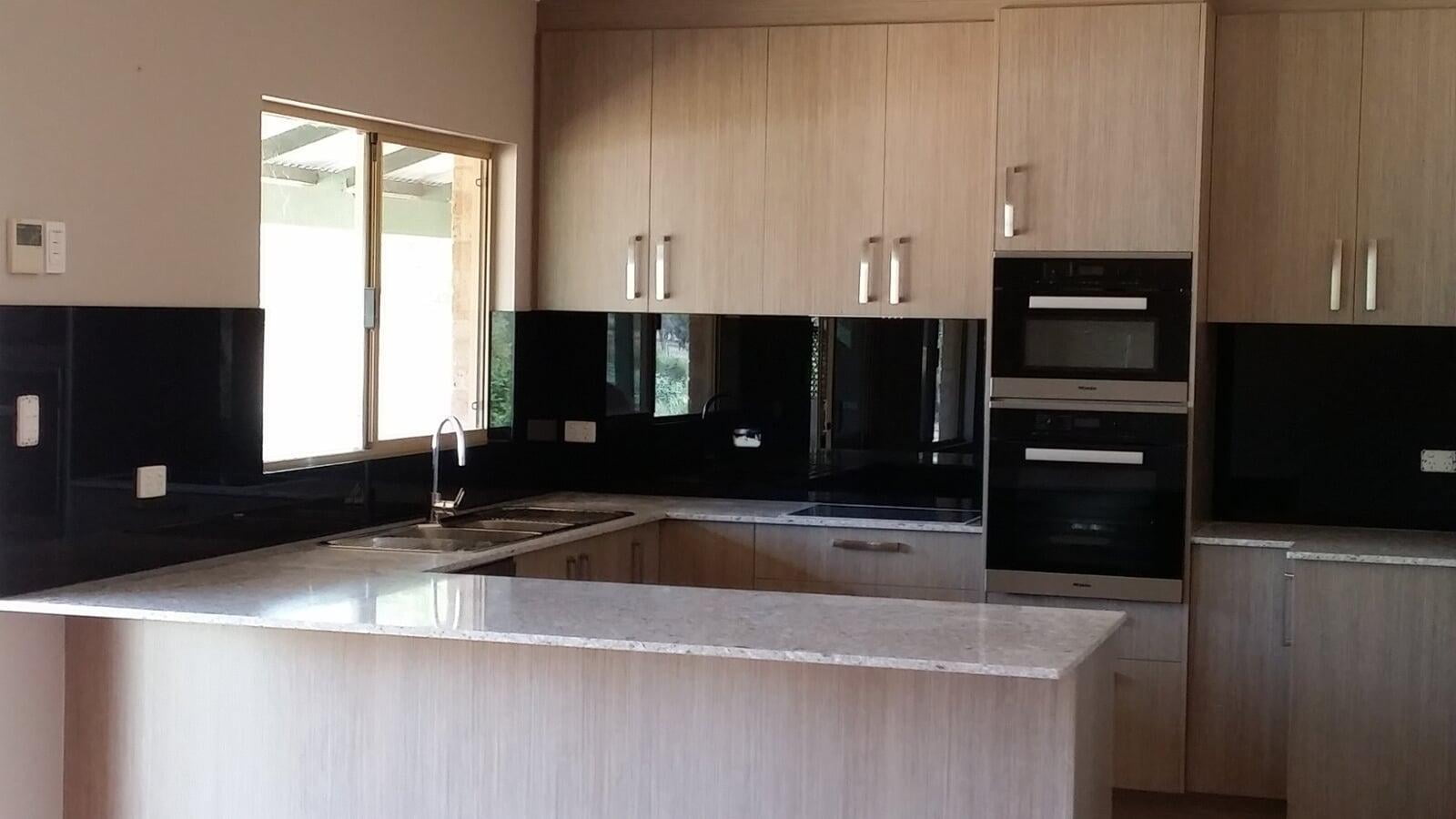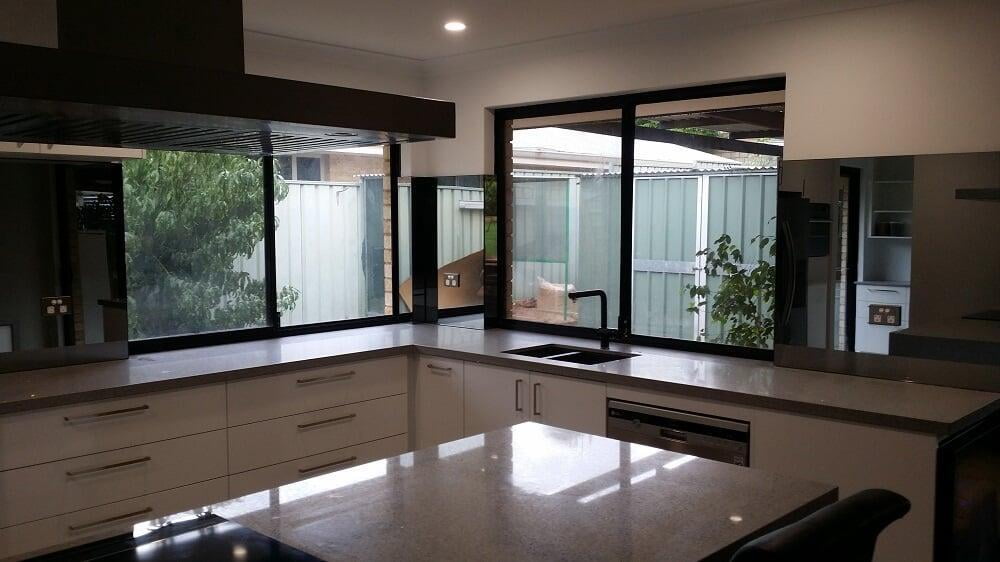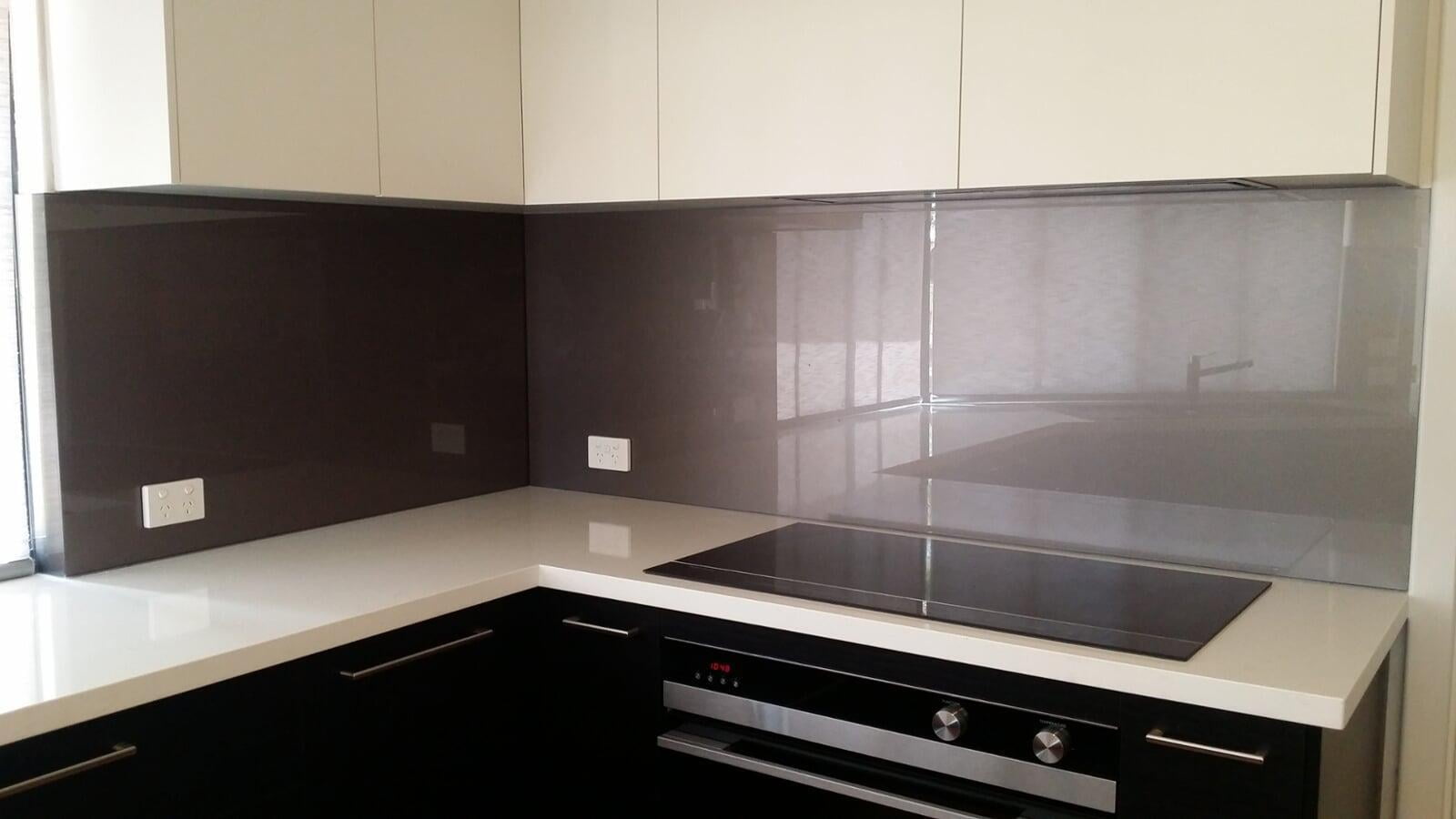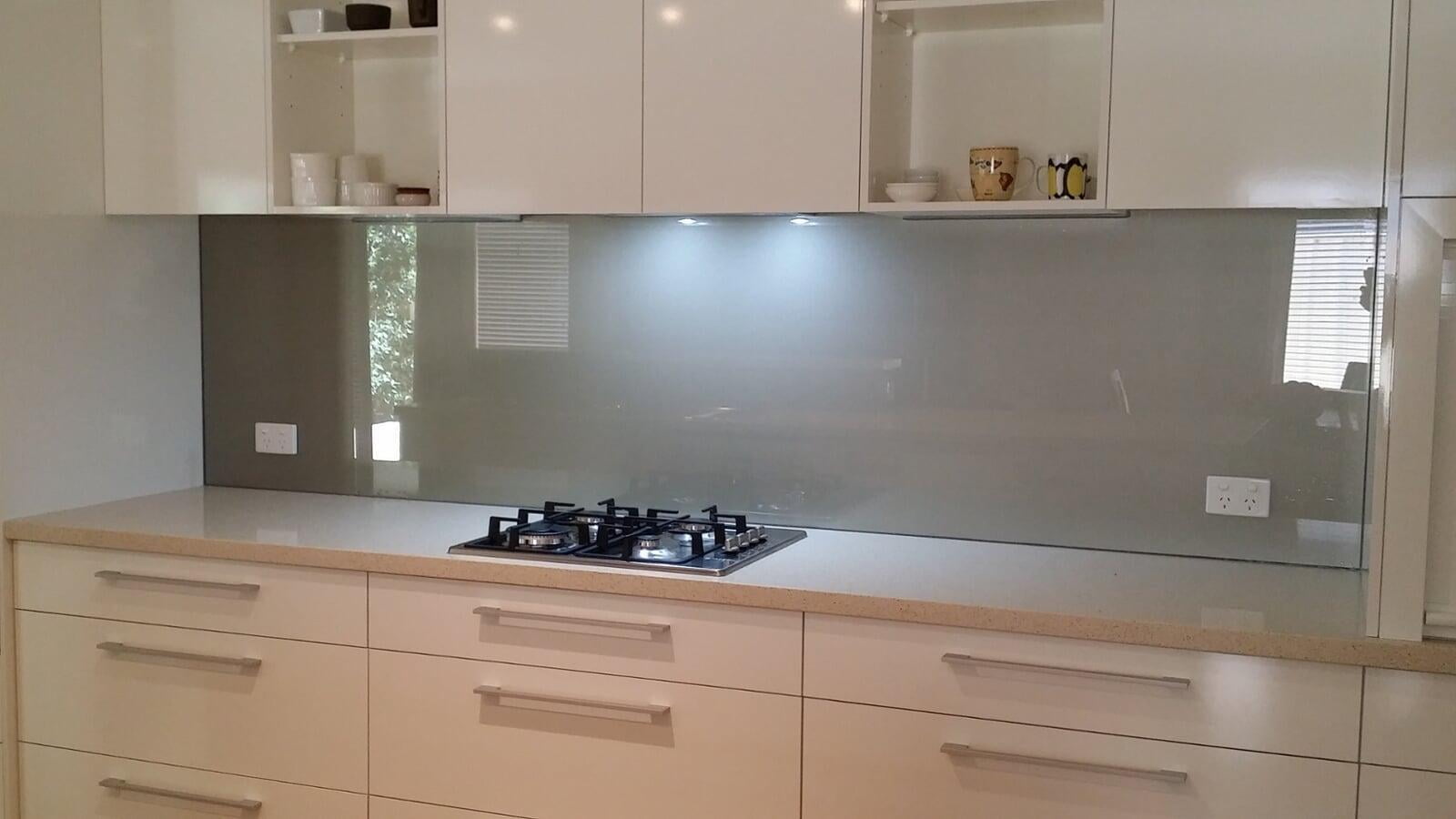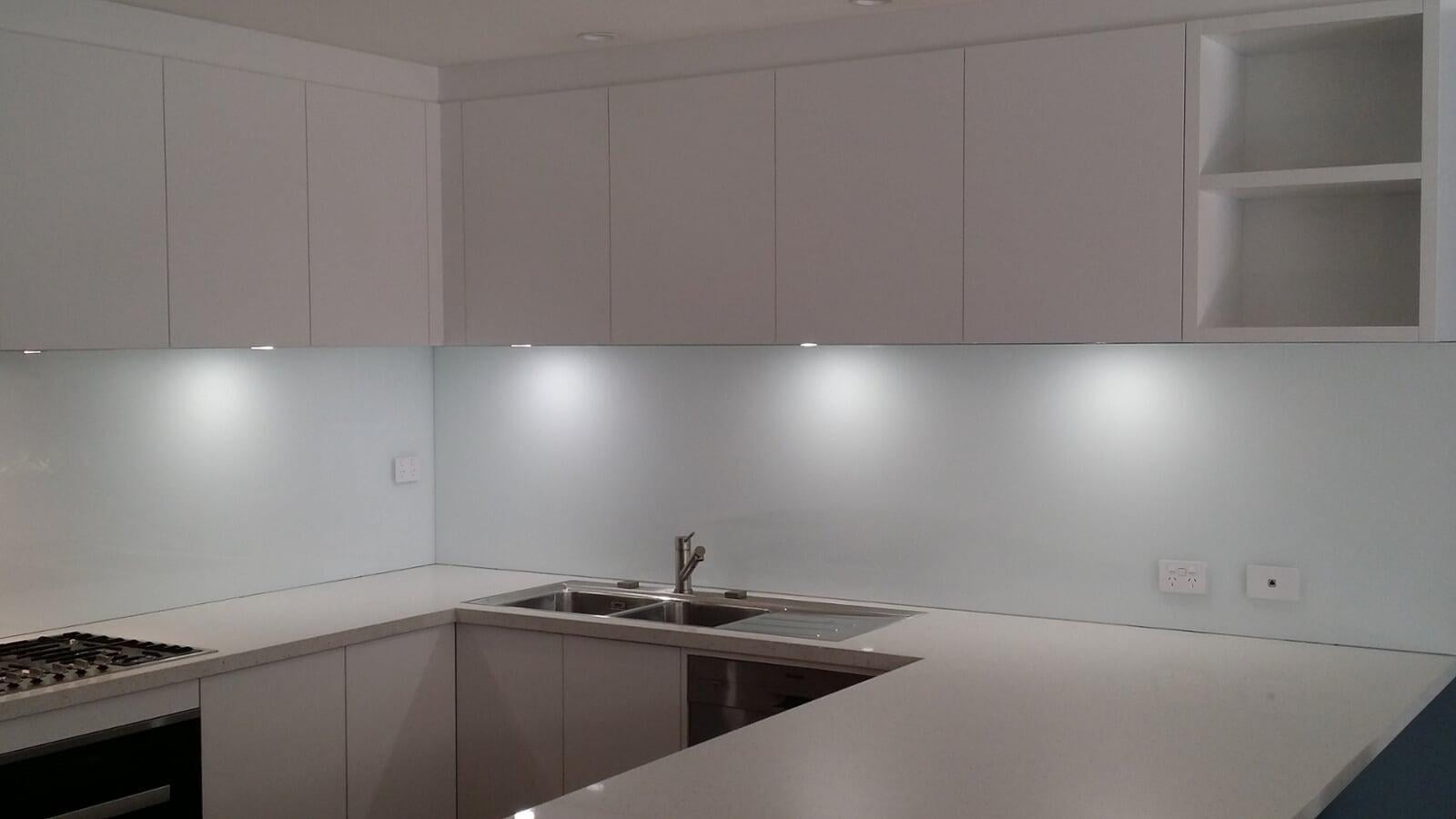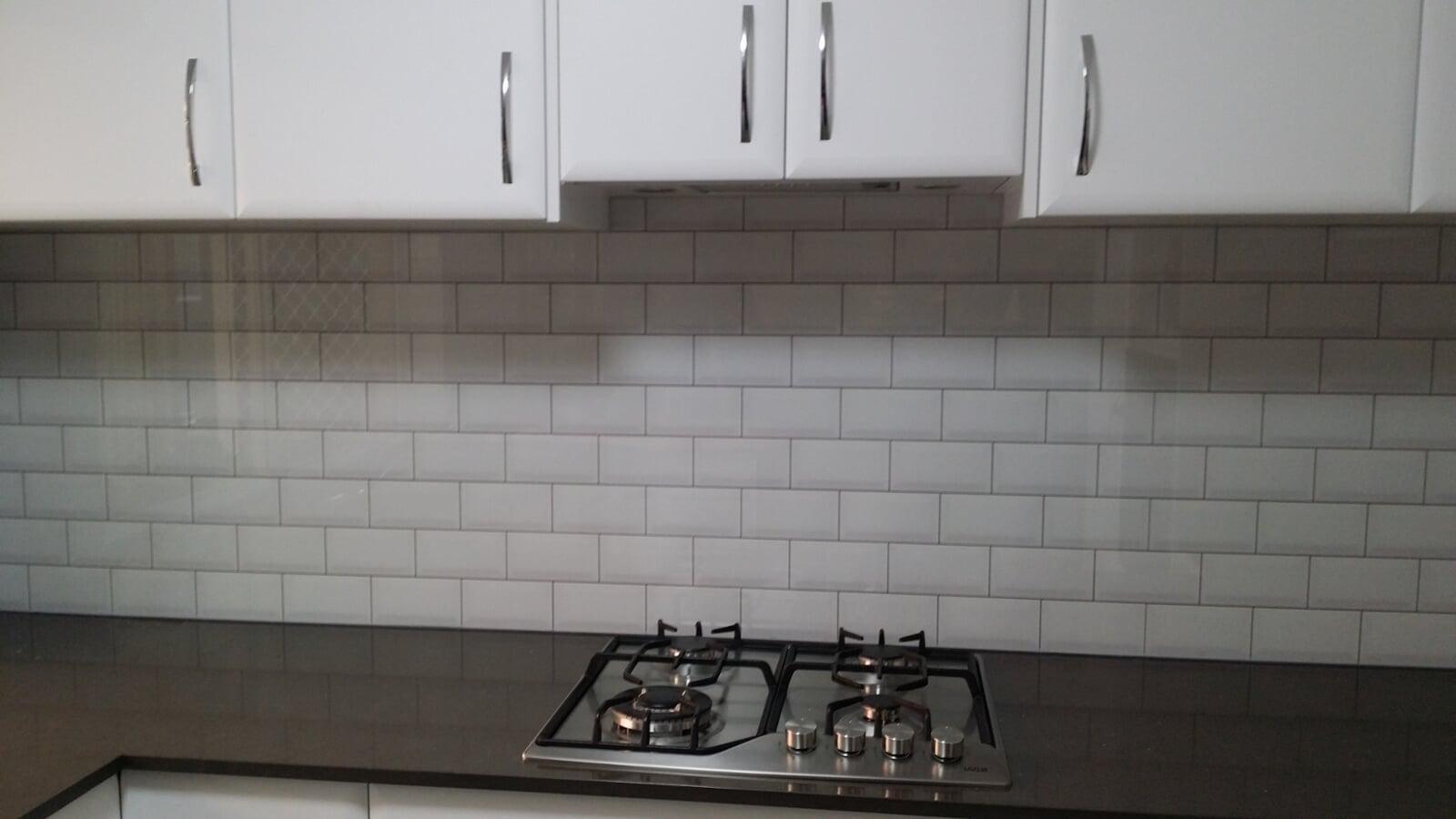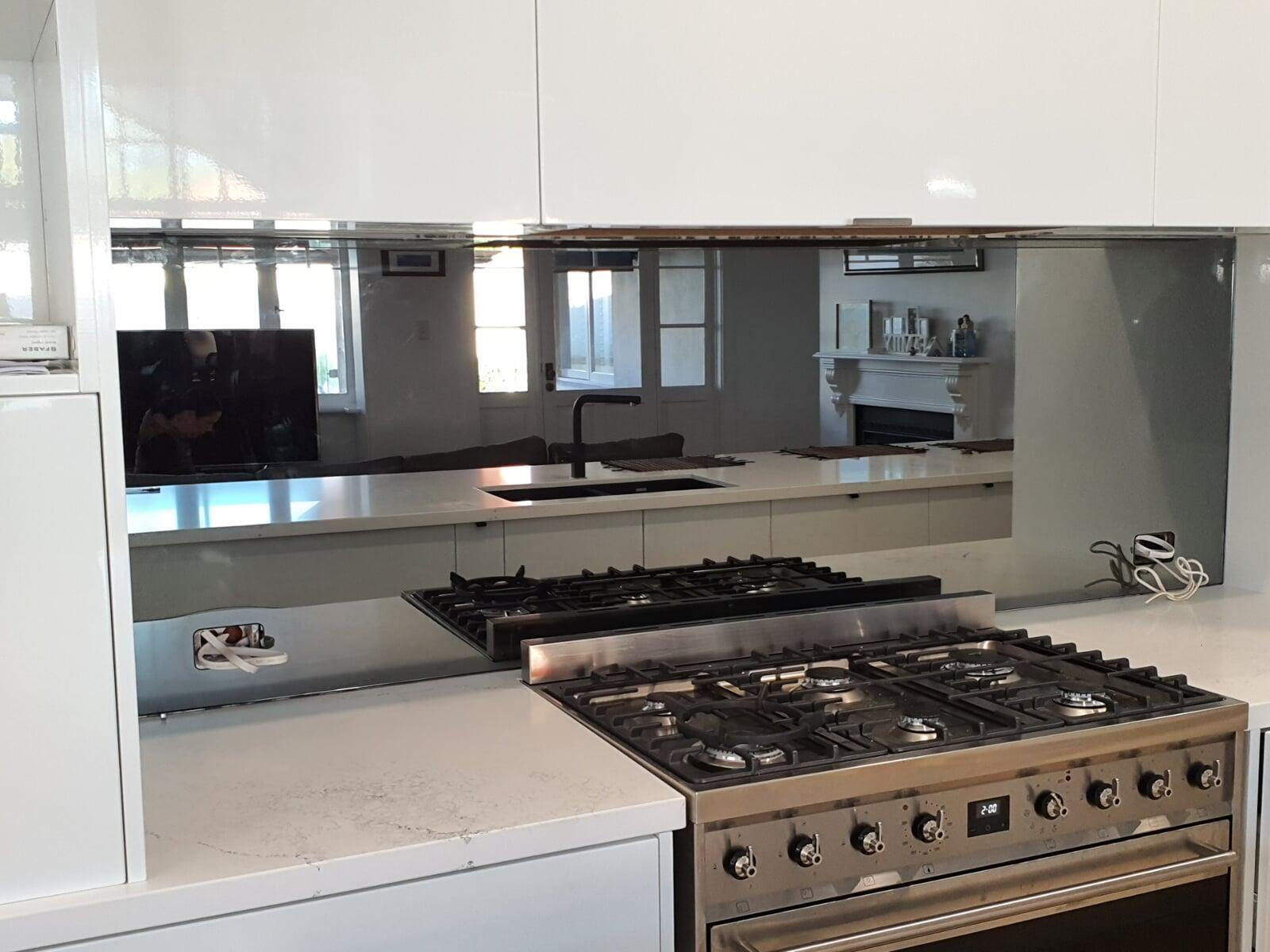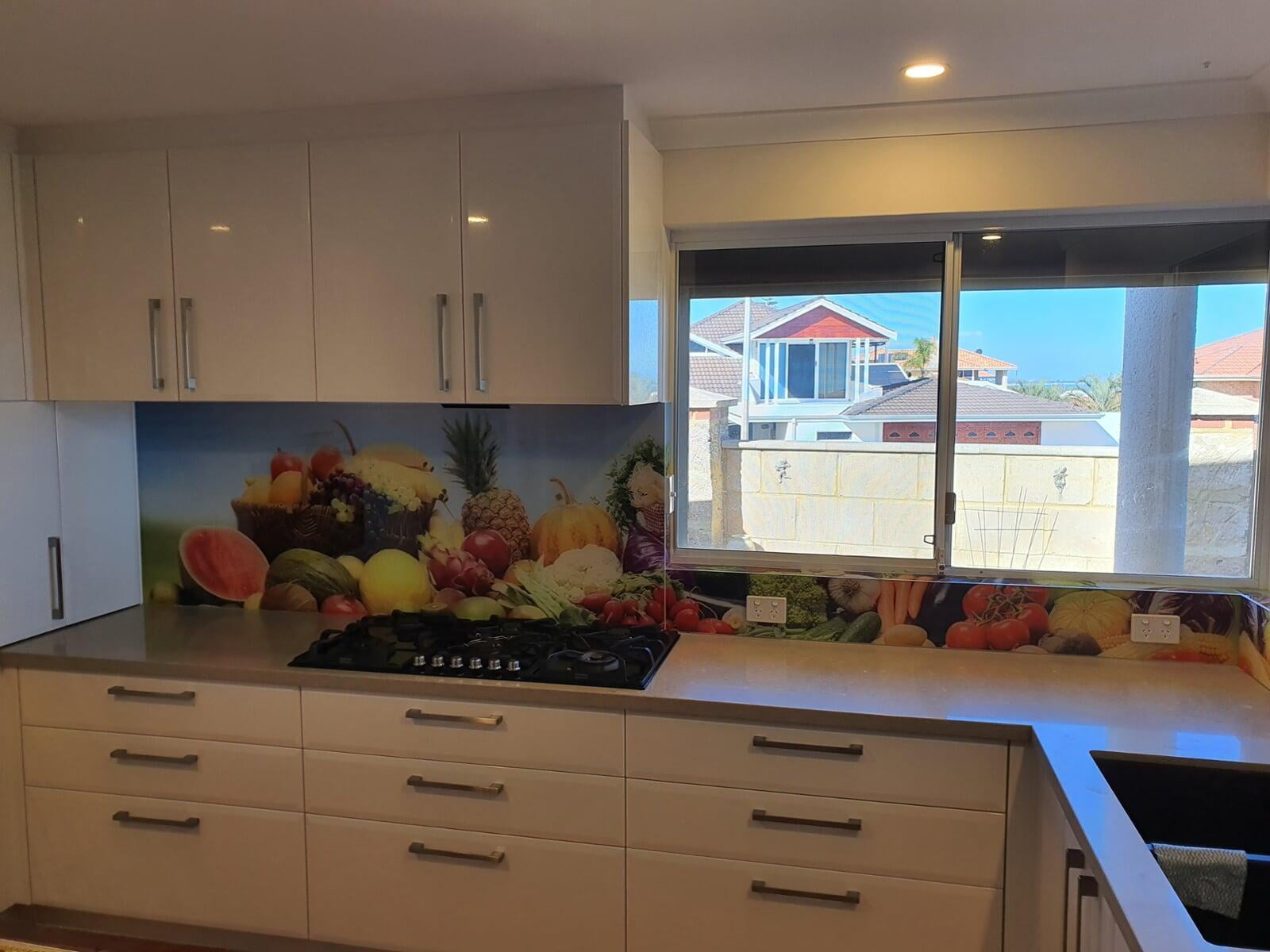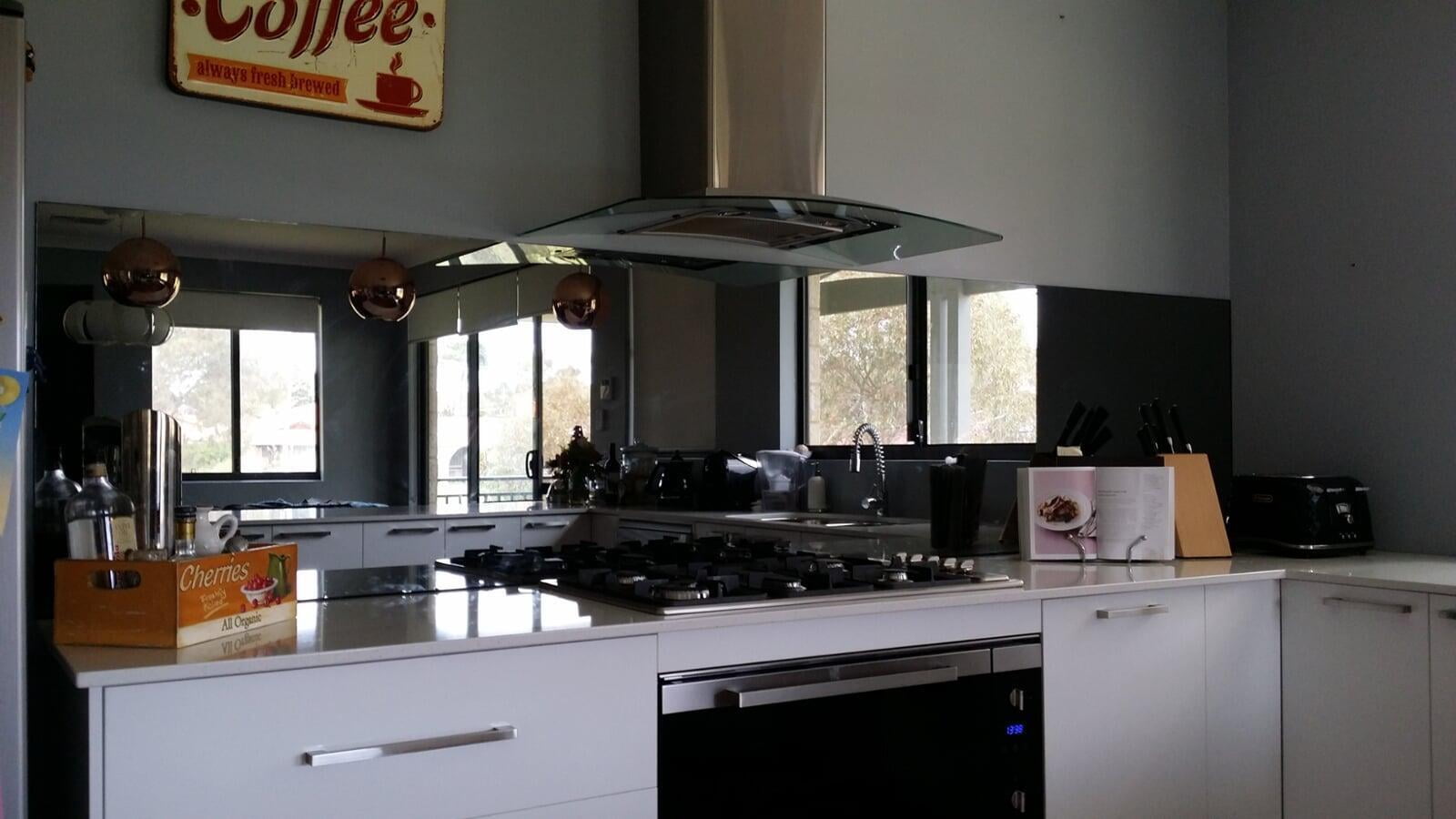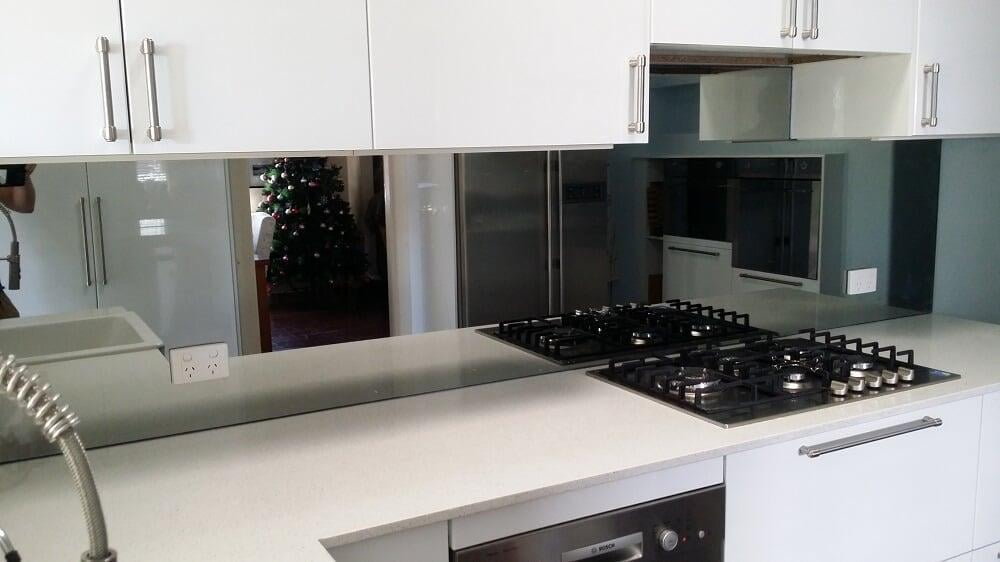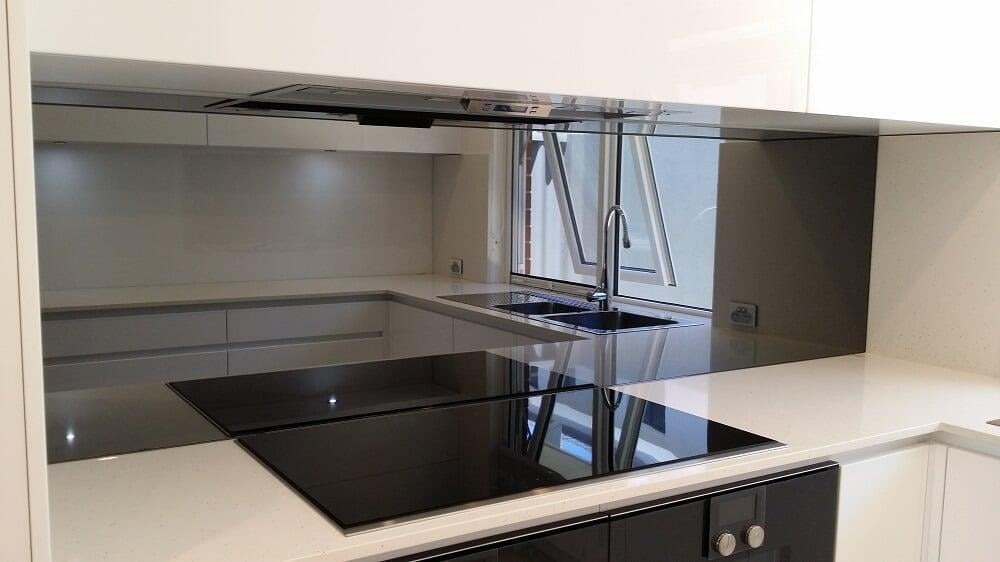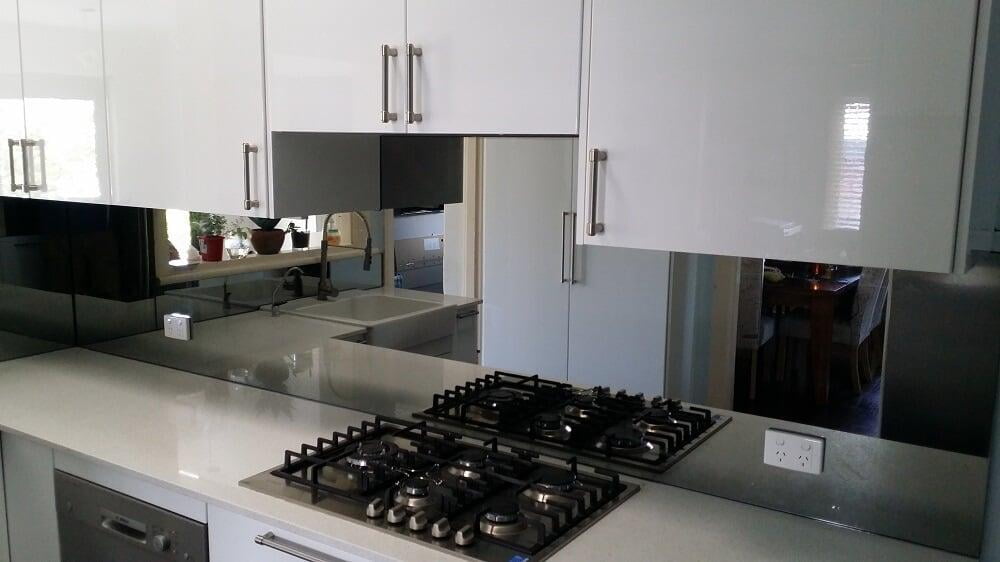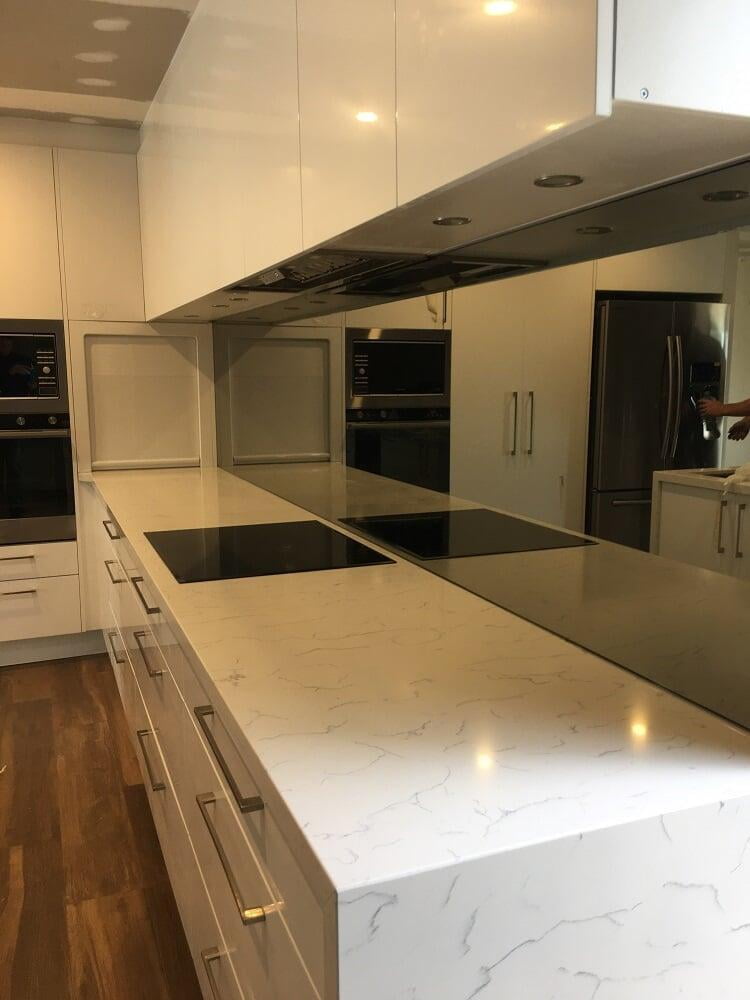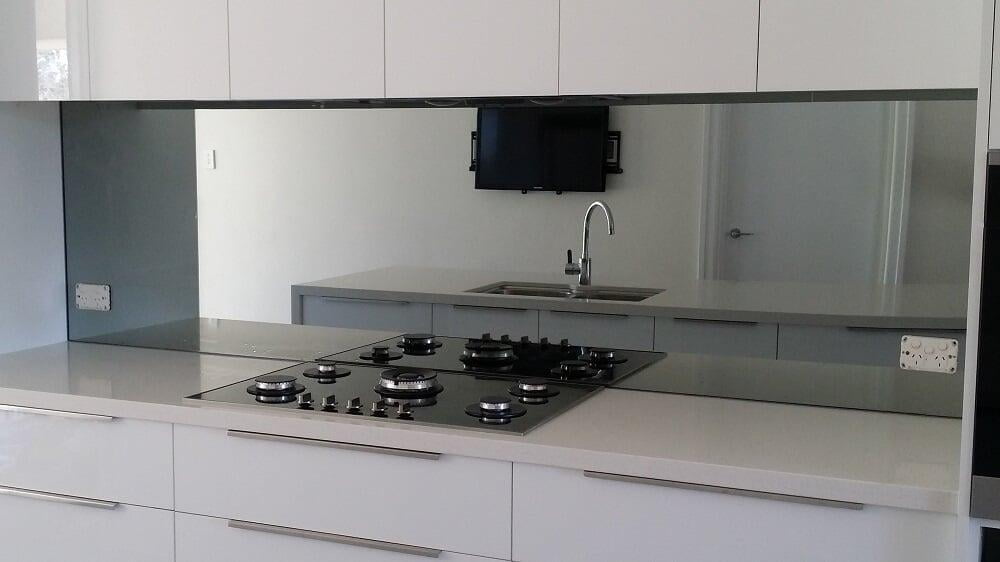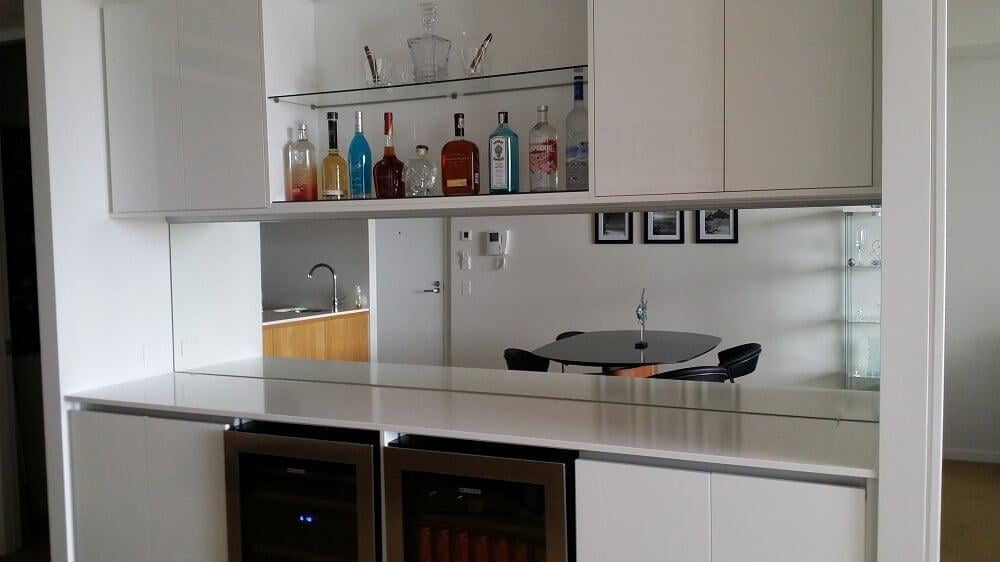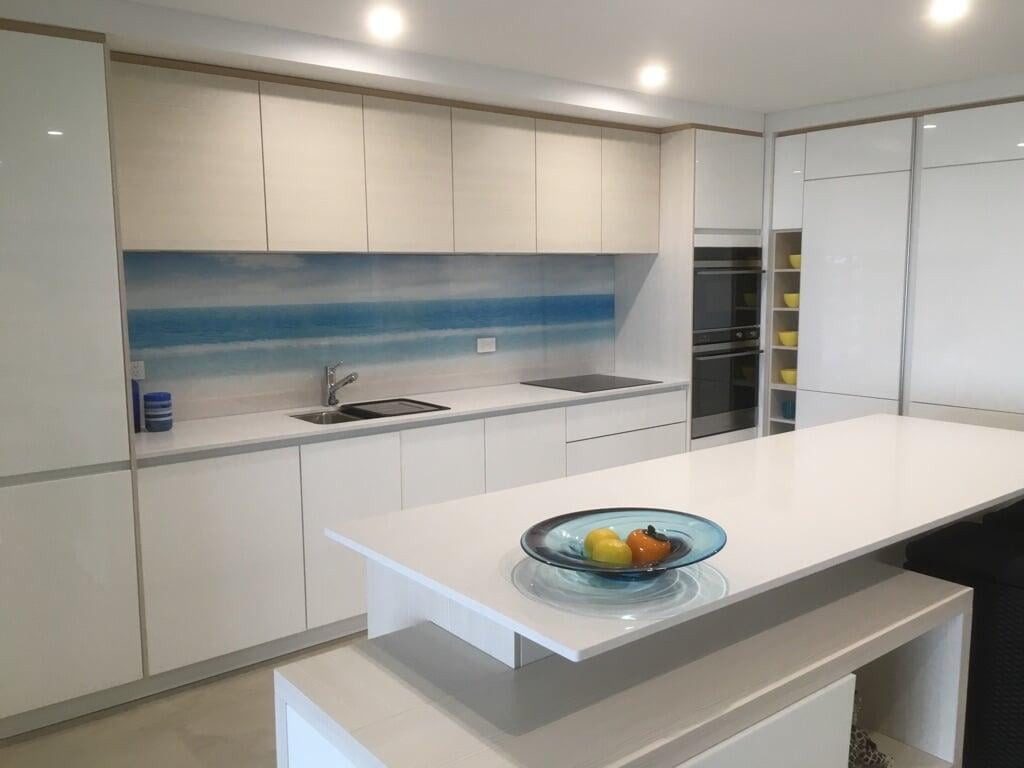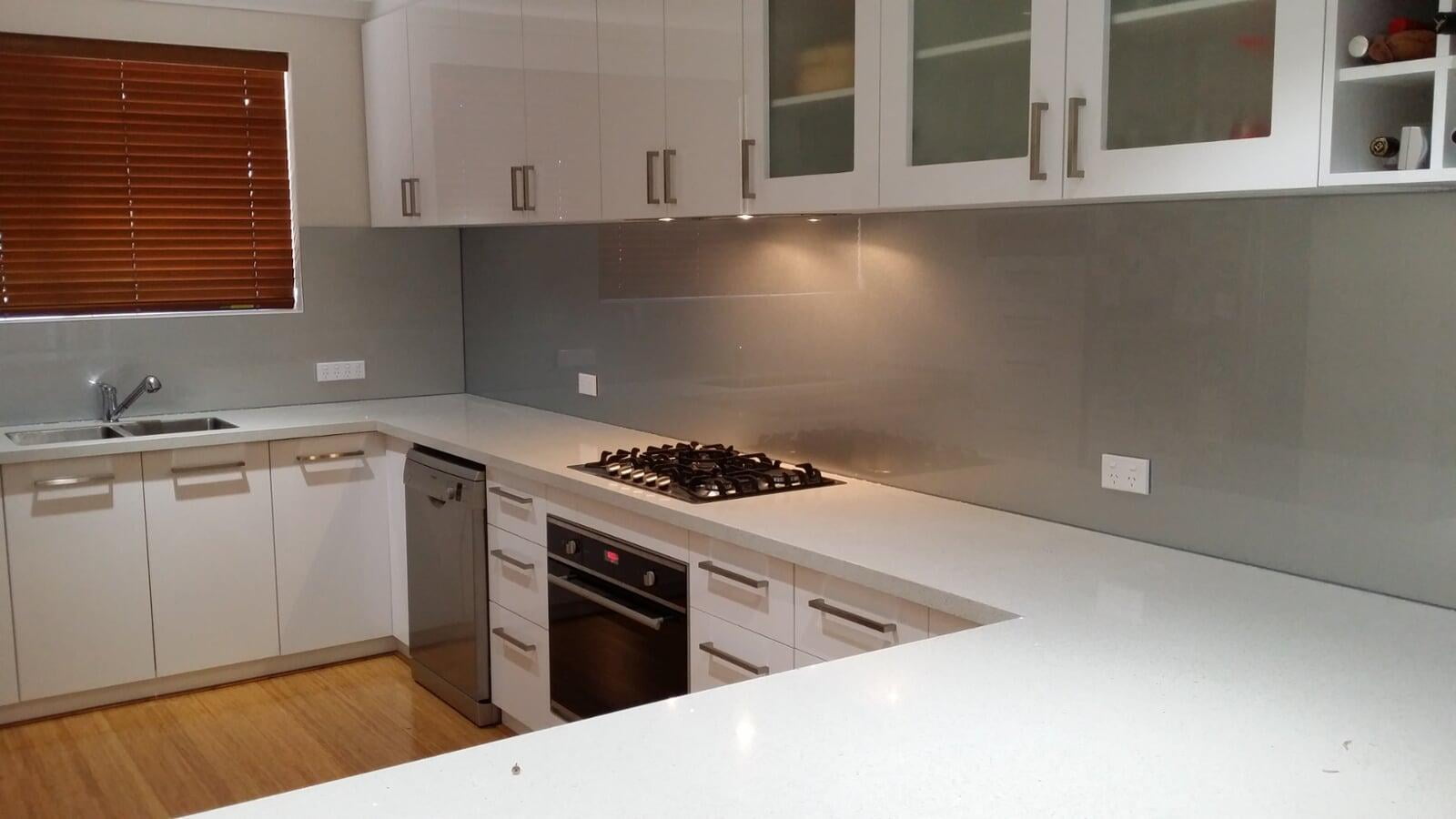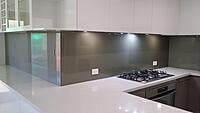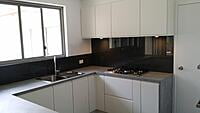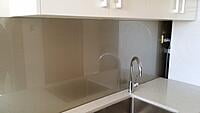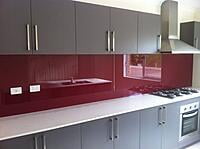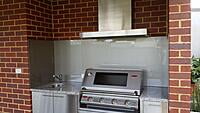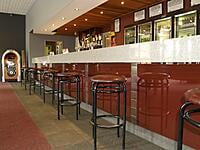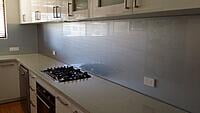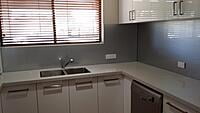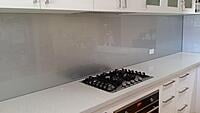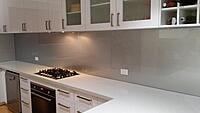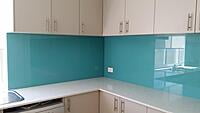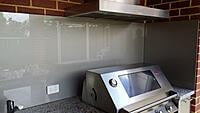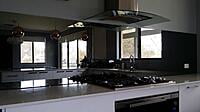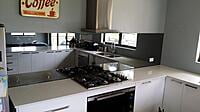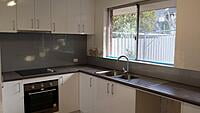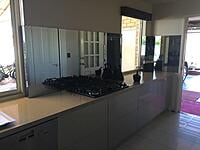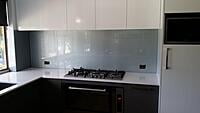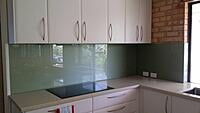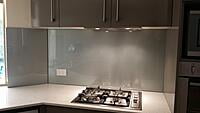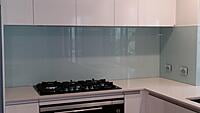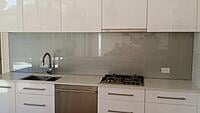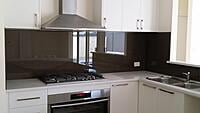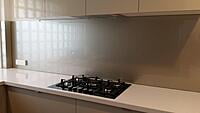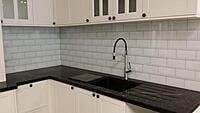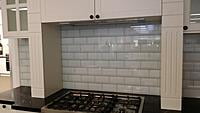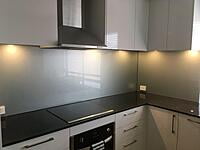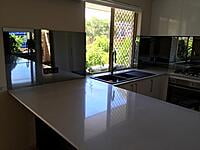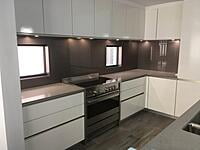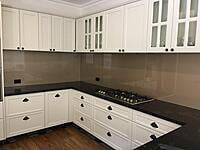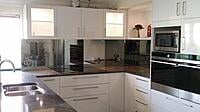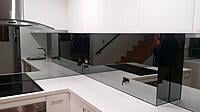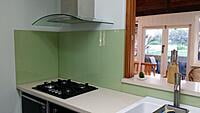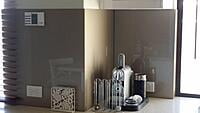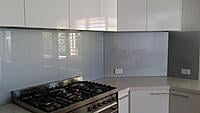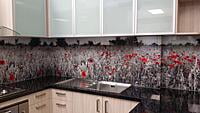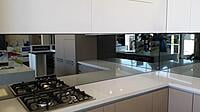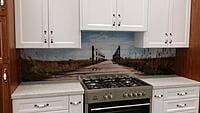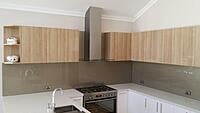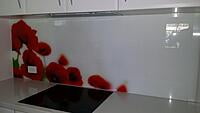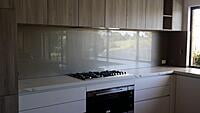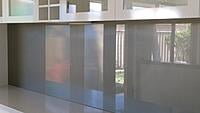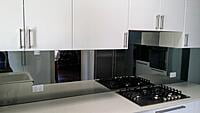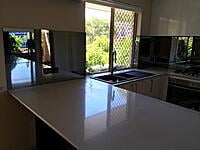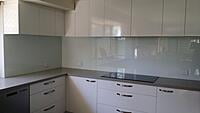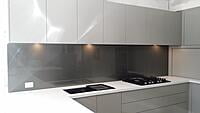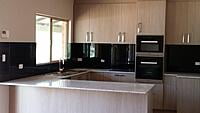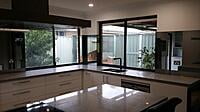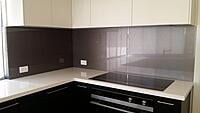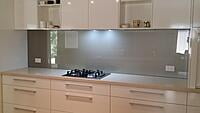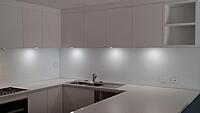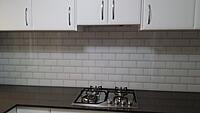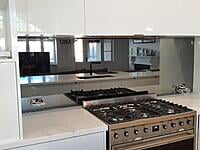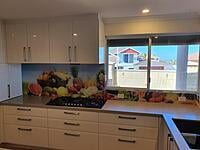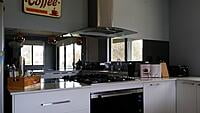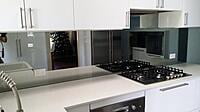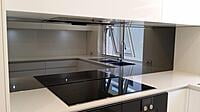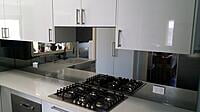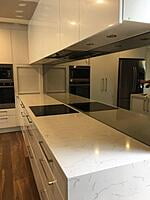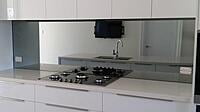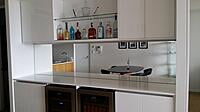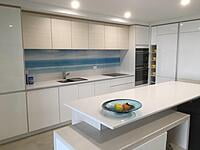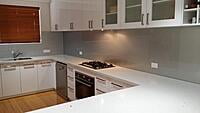 Let Glass100 Provide Your Splashback Solution
The Glass100 team has experience in thousands of kitchen splashback installations. This experience has made Glass100 efficient in delivering timely splashback solutions for our brilliant customers. Combine this efficiency with our substantial buying power and it is easy to see why Glass100 offers our clients such great value for money. It is especially notable that Glass100 are the Renovated Kitchen Splashback Experts in WA, regularly saving our customers hundreds of dollars on unnecessary remedial works that will be covered by the splashback. We can deliver this value to our customers because of our extensive product knowledge gained through thousands of successful installations.
Frequently Asked Questions
Glass100 is a family business, owned and operated right here in WA. We supply and install professionally manufactured glass products for domestic and commercial requirements. With a commitment to market leading products, we can provide innovative solutions to your glass needs, all with a cost effective focus.

We pride ourselves on supplying and installing the best glass products across Perth
Our commitment to quality helps you know that a Glass100 product is designed to be fit for purpose, delivering maximum lifetime value.
Our specialty products include Glass Splashbacks, Shower Screens, Pet Doors, Mirrors, Windows & Doors, with our total product range extending to numerous other glass and aluminium related goods.
All of our installers are Glass100 Accredited Installers, a status reflecting the required level of professionalism that we expect. And here at Glass100, we genuinely welcome feedback.